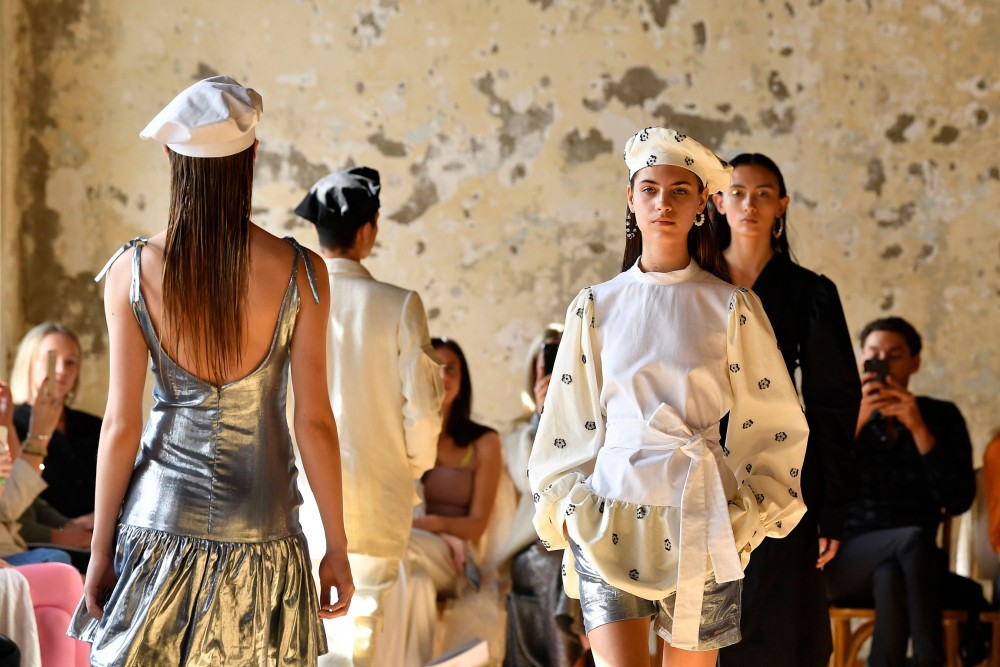 Dewy and ethereal are the key themes for this hair look that is both dreamy and uncomplicated. A perfect pairing with Benjamin's attention to detail, elegance and simplicity.
STEP ONE
Create a perfect centre part and carry it through to the nape splitting the hair into 2 sections.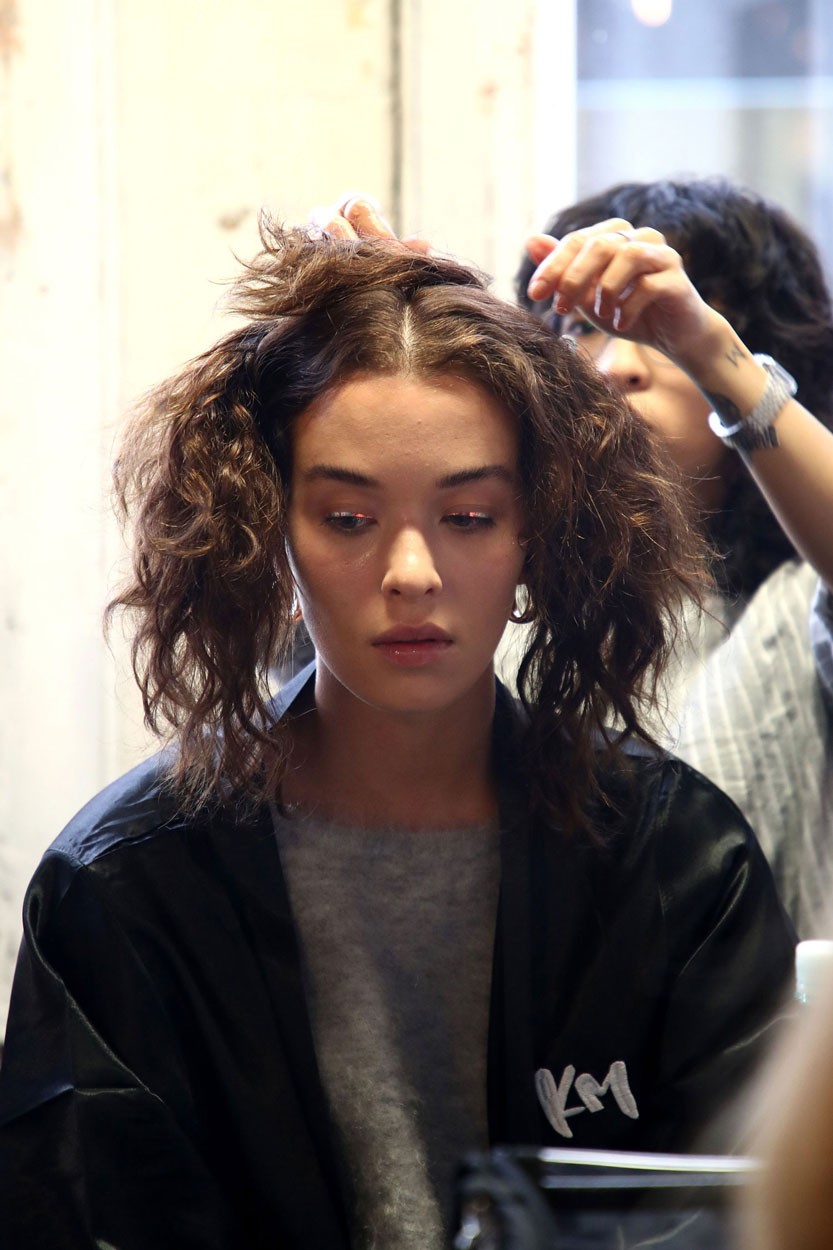 STEP TWO
Take a 1 inch section at the nape and dampen with water from roots to ends.
STEP THREE
Apply Kevin Murphy Hair Resort Gel to the roots, then follow by applying a generous amount of Young Again to the mid-lengths and ends. Use your fingers to sculpt the hair flat to the shape of the head.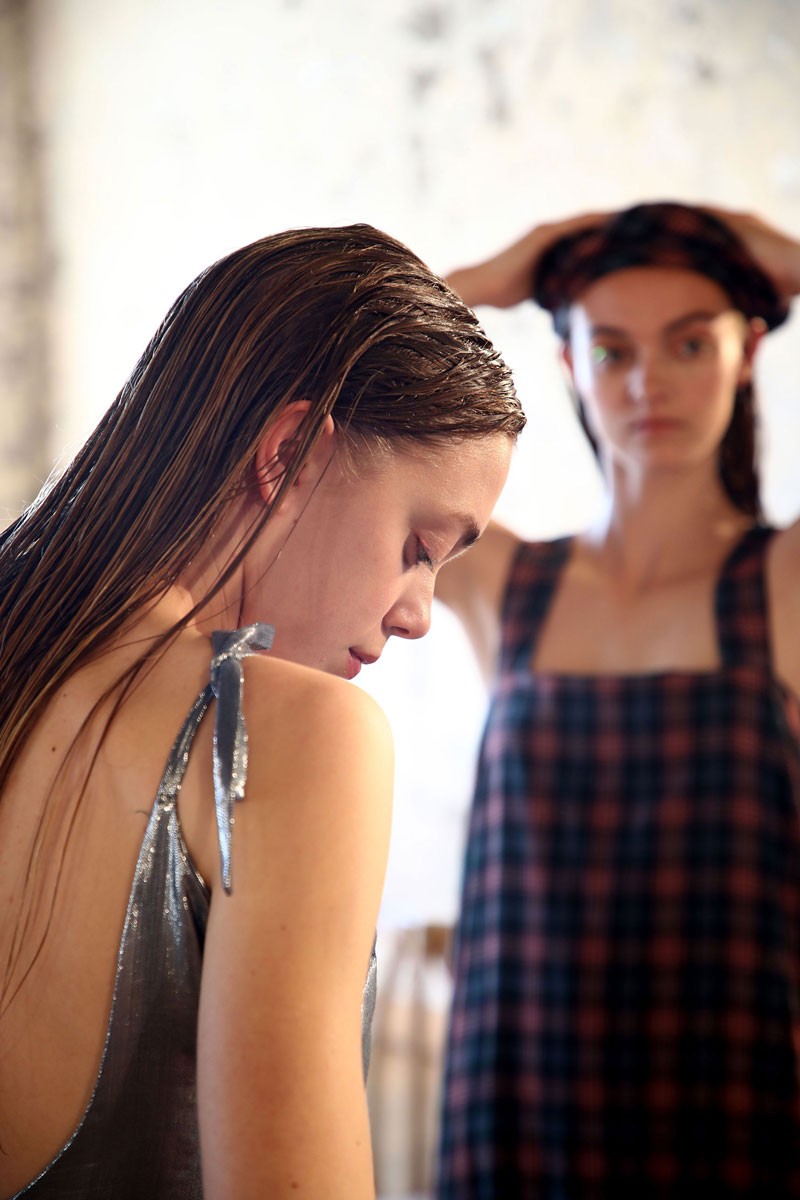 STEP FOUR
Continue to take sections moving up the head, dampening and applying Kevin Murphy Hair Resort Gel and Kevin Murphy Young Again to the hair. Direct the hair back and away from the face and tuck behind the ears. Use your fingertips to sculpt the hair flat to the head and create texture in the roots.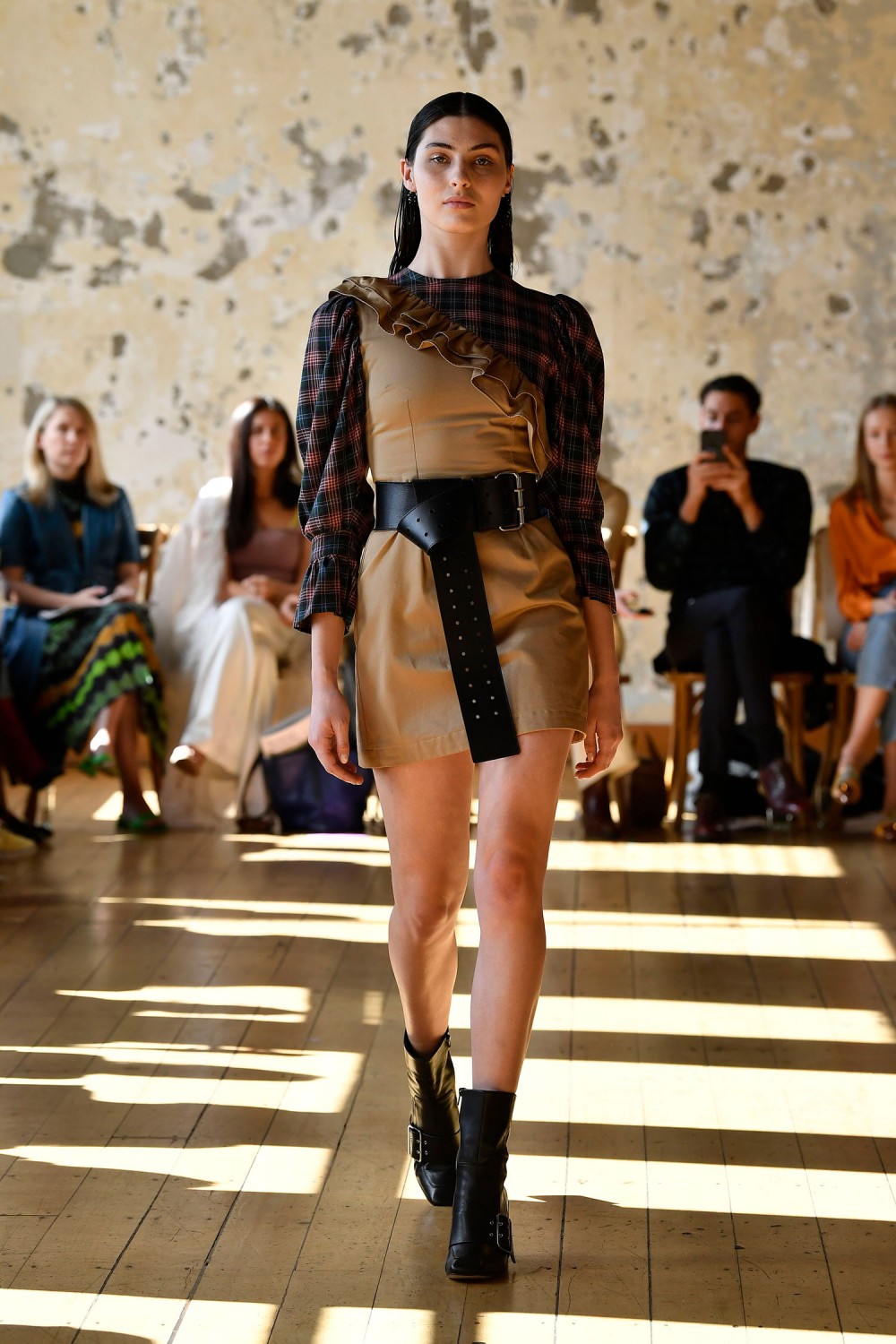 FINISHING TOUCH
Gently dab Kevin Murphy Young again on the hairline to add an extra pop of gloss around the face.