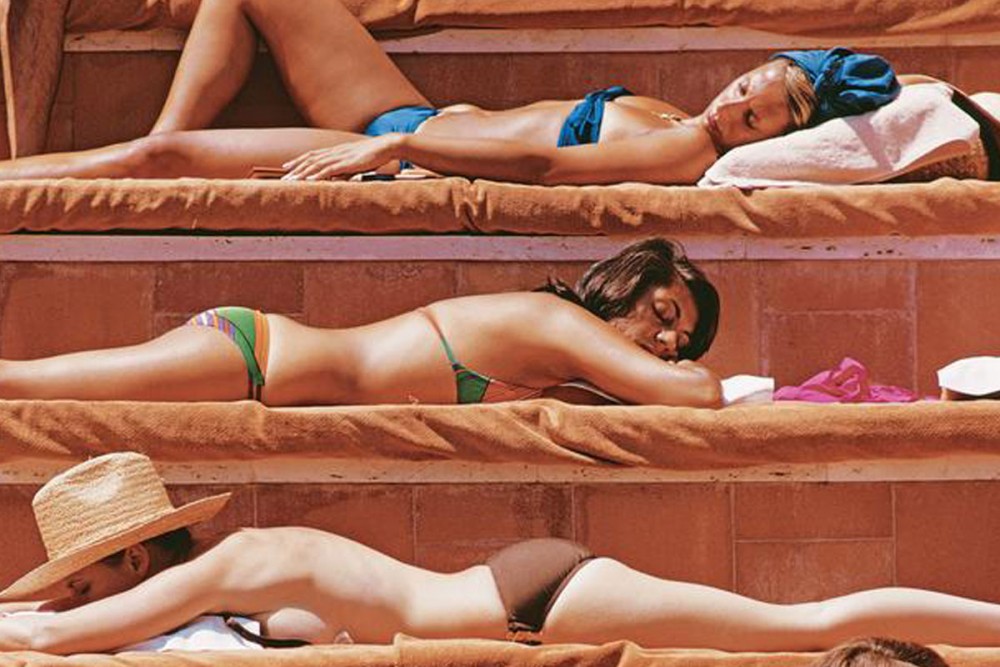 Nothing beats that reenergized feeling after a day basking in the sun at the beach, apart from maybe the glow you go home with. If you love that glow as much as we do then you will love Body Glow from Salt By Hendrix.
This nourishing body oil is just what you need to add a healthy sun-kissed shimmer to your skin, it comes in three shades; Golden Hour for olive tones, Blush Skies for warm golden tones or Shining Star for cooler pink tones. Each has a unique scent of jasmine, neroli and rose that will awaken but not overpower the senses.
Body Glow is packed full of Vitamin E, and organic oils like Coconut, Almond, Camellia and Jojoba Oils to maintain your skin's natural oil barrier, keep it looking plump and feeling hydrated. It's formulated using all-natural ingredients, is vegan and suitable for all skin types.
OLIVE SKIN
It's like happy hour but for your skin, Body Glow Golden Hour is perfect for a shimmery glow up on your way out the door - after you stop for a cute selfie of course. The intensely hydrating formula is full of Jasmine & Argan Oil to nourish and help promote healthy skin. Lather on two layers for a healthy sun-kissed look and enjoy the sweet scent of freshly blossomed Jasmine 💋
WARM TONES
Let beach days last all year, Body Glow Blush Skies will give your tan a boost of moisture, leaving your skin radiant and smelling sweet. You'll totally look like you've been on a European holiday… even if you were only an hour away, and you actually drove there. The blush-pink Body Glow smells of freshly picked roses, and the non-greasy formula will leave your skin feeling silky soft and plump like a juicy 🍑
COOL TONES
The golden pearl Body Glow Shinning Star is just like a big gulp of water for your skin! Adding a pearlescent glow to leave it illuminated, supple and radiating in the floral scent of Neroli - you're frolicking through an orange tree orchard in France, live the fantasy! The natural formula makes Body Glow a great addition to your skincare regime, use with or instead of your moisturizer for a quick pick me up and glow that lasts all day.