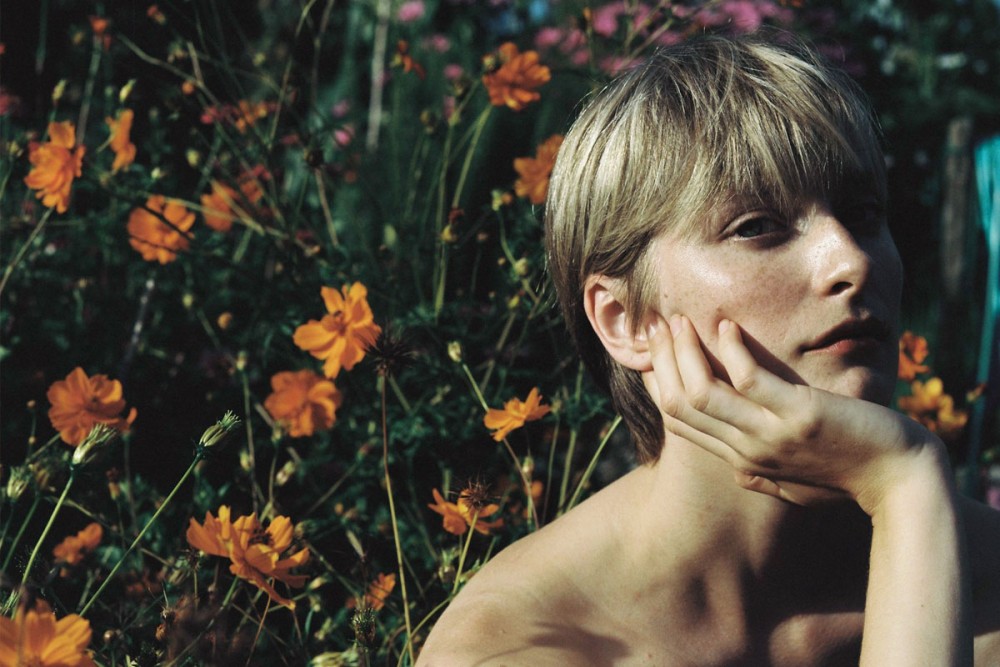 Maryse is a collection of nutritive skincare preparations formulated by natural beauty specialist, Maryse O'Donnell. Plant-based and naturally potent, the MARYSE range has been curated according to O'Donnell's refined expertise and pared-back approach to beauty.
Featuring essential daily rituals and intensive treatments combining the most complementary of ingredients, the Maryse m range encourages and optimises healthy and beautiful skin, without unwanted chemical additives. The collection draws on influential botanical extracts and key phytonutrients - including omega fatty acids, minerals, vitamins, and antioxidants - to enhance and revitalise every complexion, across the seasons.
Prepared in small batches for optimal blends, Maryse combines premium natural and organic ingredients from carefully selected New Zealand-native and derived sources, delivering pure and effective botanical skincare.
This concentrated treatment by MARYSE is enriched with antioxidant Coenzyme Q10 and will boost and revitalise skin around the eyes and upper lip. A compact, light-textured serum, it's also ideal for moisture top-ups on the go and as an extra antioxidant boost specific to the eyes and lips.
How to use: Roll around eye and upper lip area. Gently massage in using fingertips. Use AM and PM under moisturiser for an extra nutrient infusion.
A multi-tasking cleanser, this enzymatic balm by MARYSE gently melts away impurities and makeup without compromising hydration. The skin is prepped and primed, creating the perfect base for moisturising rituals.
How to use: Massage balm into dry skin on face & neck. Add warm water & continue to massage. Rinse & remove.
An ultra-nourishing treatment moisturiser, Intensive Omega Treatment Oil by MARYSE is overflowing with essential fatty acids for intensive hydration. It's the perfect remedy for dry, parched skin types or as a concentrated moisture boost during cooler seasons.
How to use: Massage up to five drops into freshly cleansed face and neck AM and PM. For an extra lipid boost, add to your moisturiser.
A detoxifying blend of mineral and botanical powders to prime, polish and deeply cleanse the skin. Finely milled, wild-crafted and sustainable Manuka Leaf is the hero of this unique exfoliant by MARYSE, sloughing away old skin cells to leave skin deeply cleansed and smooth. 15GM
How to use: Mix half a teaspoon of powder with selected cleanser or water; massage into face and neck, avoiding eye area. Add water and continue to massage before rinsing well. For optimal results, add to the Enzyme Refine Cleansing Balm for gentle yet effective exfoliation. Use up to twice weekly.
A replenishing, all over body treatment for vitamin-rich daily hydration, MARYSE Multi-Vitamin Body Oil is readily absorbed and infused with a natural, signature scent of green fig and tea leaves. This concentrated botanical formula will leave skin supple and revitalised.
How to use: Apply a generous amount to body and hands daily. To enhance full absorption of body oil, apply to skin after a warm shower or bath.
A potent blend of nutrient-rich and conditioning botanicals, Bio-Nutrient Face Oil helps skin maintain optimum moisture while delivering powerful, nourishing and antioxidant botanical properties. Suitable for all skin types across all seasons, this readily-absorbed face oil keeps your skin supple and soft.
How to use: Apply 2-3 pumps daily to face & neck after cleansing.
This silky, sheer highlighting dew gives a fresh, illuminated finish. Infused with organic ingredients and the rare omega blend of broccoli seed. MARYSE Mineral Dew enhances your skin's natural lustre - the perfect finishing product for a post-facial glow.
How to use: Apply with fingertips to cheekbones, bridge of the nose, cupids bow & eyelids for a subtle glow.
A multi-purpose lip and skin salve, MARYSE Treatment Balm is enriched with the unique healing properties of Manuka honey and potent plant nutrients, providing calm and intensive moisture wherever needed.
How to use: Apply liberally to lips and areas of skin that require extra moisture - including cuticles and areas of dry/chapped skin. MARYSE Treatment Balm can also be used to groom and set brows.
Colour and hydration combine for lips and cheeks. Enriched with organic nutrients and natural hues for a subtle finish, this buildable colour melts into the skin when applied with fingertips.
How to use: Blend with fingertips to lips and cheeks. Repeat application for a deeper colour.
The perfect way to get to know the brand. Try five introductory skincare formulations by Maryse blended in small batches with natural and organic ingredients to optimise healthy and beautiful skin.
Bio-Nutrient Face Oil 10ml
Multi-Vitamin Body Oil 20ml
Manuka Leaf Exfoliating Polish 4 g
Enzyme-Refine Cleansing Balm 20 g
Treatment Balm 4 g