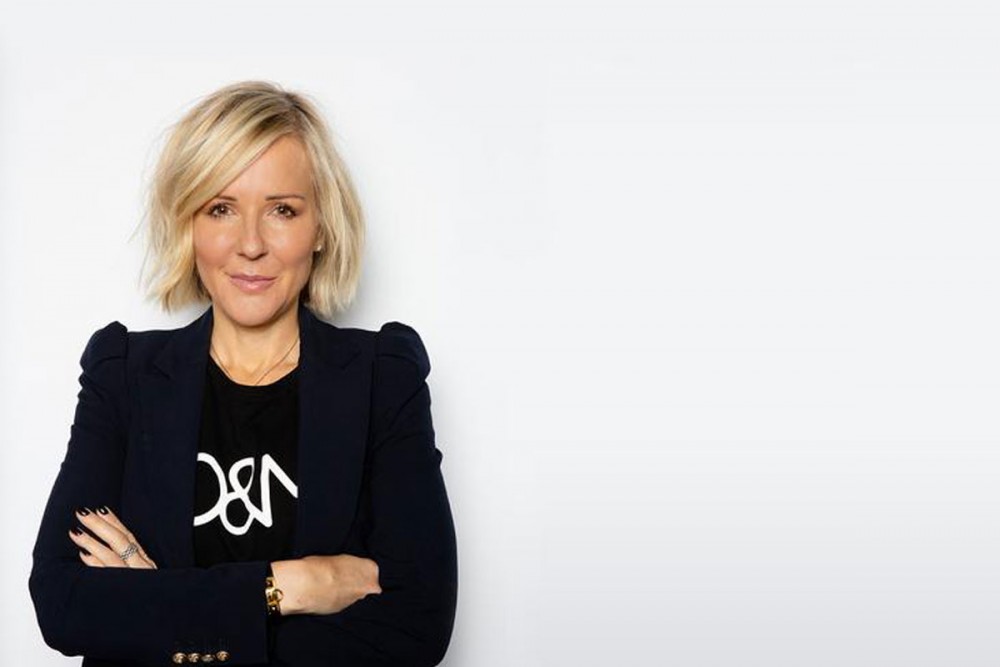 Q
Do you remember the moment that prompted you to create O&M?
A
Yes I remember it exactly; I first started working on the reception our hair salon Atlantis Hair in 2000 and I could not believe the smell of hair colour and perms and I thought wow hairdressers are breathing in all those chemicals and customers are putting them on their skin, I thought, there has to be long term health effects for that, there has to be a better way.
Q
Did you have a master plan going in?
A
Ha no not at all I was just convinced that a cleaner low chemical hair colour that worked surely must be possible?! I just started looking and found ammonia-free hair colour in a small manufacturer in Ireland and that's where the journey began.
Q
How are the Australian roots of O&M woven into the brand?
A
O&M is an Australian company and we now have our own factory here that makes all of our shampoos, conditioners, treatments and most of our styling products, we incorporate a lot of native Australian ingredients such as Lilly Pilly for plumping and Macadamia Oil for smoothing - we source as much locally as we can. With our colour products that are made in Europe, we use the same Australian ingredients in those too, we send them to the factory. Over the years we have worked out that so many chemicals can be replaced with natural extracts and keep the integrity of the hair and performance, it's just a more expensive way to produce. Australia is definitely the heart of the brand.
Q
What's the most popular hair product in the O&M range?
A
Hydrate and Conquer Shampoo and conditioner has been our no 1 seller for more than a decade. We worked hard to bridge the gap between natural and luxury and have products that foam and condition without all the nasty chemicals. We call it the ZERØ List and it started with us having the first sulphate and paraben free shampoo and now we leave out over 40 chemicals that don't fit with our ethos. H&C is smoothing and hydrating for anyone with thirsty hair.
Q
O&M sells in more than 15 countries worldwide, why do you think O&M fans are so loyal?
A
I think we have been pioneering Clean Luxury for so long that there is a trust there with the O&M family and we are in such a discovery phase with social media that people can connect and like to find out what is behind the brand.
Q
We're in the vortex of a global health pandemic, how does haircare contribute to a sense of wellbeing right now?
A
Yes it certainly does, I think whilst people have stopped buying clothes, hair is one of those things that we can't stop, it grows and we get grey and people won't stop doing it. That and the health message, we were seeing huge growth in O&M globally with people being more concerned with their health and making healthy swaps and choices and the pandemic is only going to amplify this. There are several studies online linking some ingredients such as PPD in hair colour to cancer and people are choosing O&M CØR Color because it has no PPD or Resorcinol, health has always been no 1 for us and we are seeing more and more peoples values changing to the same.
Q
If there's an upside to lockdown, what is it?
A
There are lots of upsides to lockdown, being brought to a halt for me has made me value differently so many things such as; freedom, travel, outdoors, it has given time to spend more with our families and reflect on what is really important. I believe that pandemic is going to change the way we live, love and value time forever.
Q
The lipstick effect is when consumers still spend money on small indulgences during recessions or economic downturns, is haircare one of these small indulgences?
A
Haircare is definitely! People have time at home and they are practising self-care, and hair is a big part of this. It doesn't matter if you don't have new clothes, if your hair looks great you feel great.
Q
You're heavily into incorporating fashion into the activity of O&M, what's your personal approach to fashion?
A
I love fashion, I believe clothes are like art and should be celebrated. Over the past few years with social media I have had to wear a lot more clothes and my attitude has changed over the years. I have started going into my closet and re-wearing a lot of my clothes. I don't like waste and I have also stuck to buying only classic items and I hire a lot now particularly for events, I can't justify spending huge amounts on pieces I will only wear once. My favourite to hire from is Fashion Alta Moda they have so many beautiful pieces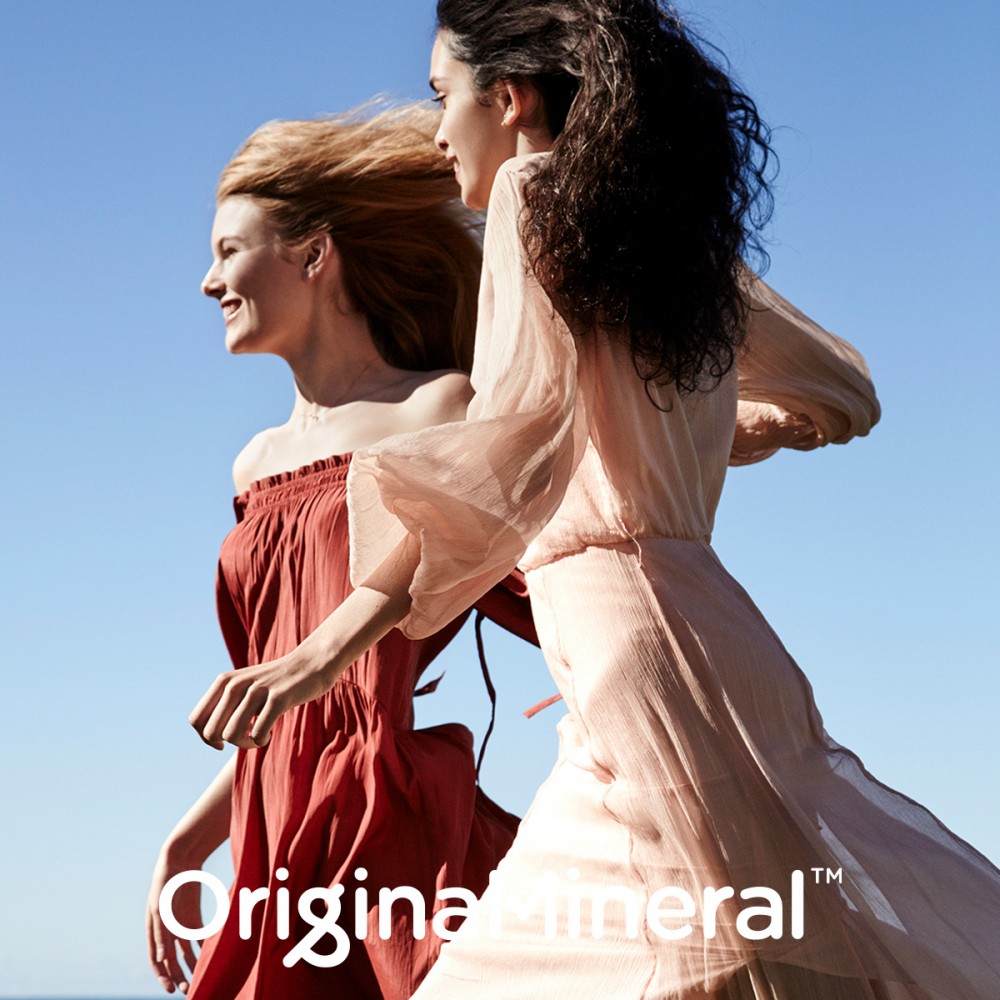 Q
O&M is a small but perfectly formed range of haircare, do you have plans to extend it? What is your fanbase asking for?
A
We do have plans to extend, we are bringing out some complementary colour products to be used at home to extend the life of your colour, and we also have a brand extension coming out on the luxury side, it's exciting! I love working on new projects.
Q
You are the face of O&M, how involved do you get in making your products? Do you get in amongst it?
A
Ha, yes I definitely get amongst it! We have a product manager, Diana, and a team of testers and together we work with the factories on a daily basis. It's a long process with so many moving parts but I love it, it's my favourite part; creating and then seeing a product come to life.
Q
Is there an ingredient that's getting you excited right now?
A
Yes, there is actually but I can't tell you! We have a secret ingredient that we are working with right now to go into our professional colour range, it's going to replace another ingredient and if we make it work it will be a world first! I am obsessed with looking for the best most gentle ingredients in hair colour but I won't compromise on performance, hairdressers will complain if it doesn't work as well!!
Q
What major hurdles have you encountered on your path to success and how have you overcome them?
A
So many hurdles and I am grateful for them all because I learnt so much. The biggest one was with the hair colour and trying to take out PPD and Resorcinol, it hadn't been done before and I had several factories tell me they could do it but it was a disaster. We had so many product problems for so many years because they couldn't perfect the formula. I just kept going and kept looking for new factories with better technology and chemists who understood what I was trying to do, it was sheer perseverance and blind faith really, and in 2015 I found a new factory in Italy and together we did it! When we launched CØR Color in 2016, the colour worked so well and with no smell and fumes, the business exploded and my life changed forever.
Q
Do you like to collaborate with your competitors or slay them?
A
I don't slay anyone, I am a lover, not a hater. I believe there is enough room for everyone and we are all on our own journey and we are all growing the hairdressing industry and adding value.
Q
Your background is in marketing, what are your thoughts on greenwashing in haircare, is it a thing?
A
There is a lot of greenwashing, that's why social media and discovery for consumers are so important. I think people are becoming so much savvier though and those who are greenwashing they will come unstuck. We have always prided ourselves on having integrity and honesty about what we say, what we leave out and what we replace it with, truth always prevails!
Q
How do we avoid getting duped if we're looking for a natural and sustainable hair product?
A
Just do your research, everything is online now.
Q
Can we trust influencers to give us the true lowdown on how good a hair product is?
A
At O&M we don't use paid influencers so any that are making judgements on O&M are doing it with their own free will. I would hope that most influencers even when paid, value their integrity enough to only represent products that they truly love but who knows? My personal view is that I look when it says paid post and if it doesn't fit with their usual content…I do wonder. I think the consumer reviews on shopping websites are more interesting, I often read those.
Q
Lots of haircare brands are moving to grow their direct to customer sales, thanks to e-commerce! Do you think there's still value in buying your shampoo and conditioner from your hairdresser?
A
Absolutely! Your hairdresser is an expert, they are like a doctor giving you a prescription, no one better to recommend hair products and show you how to use them and let's be honest - most hairdressers to their clients are like an extension of their family! We LOVE our hairdresser and we tell them our biggest secrets, so we definitely trust them to recommend our hair products.