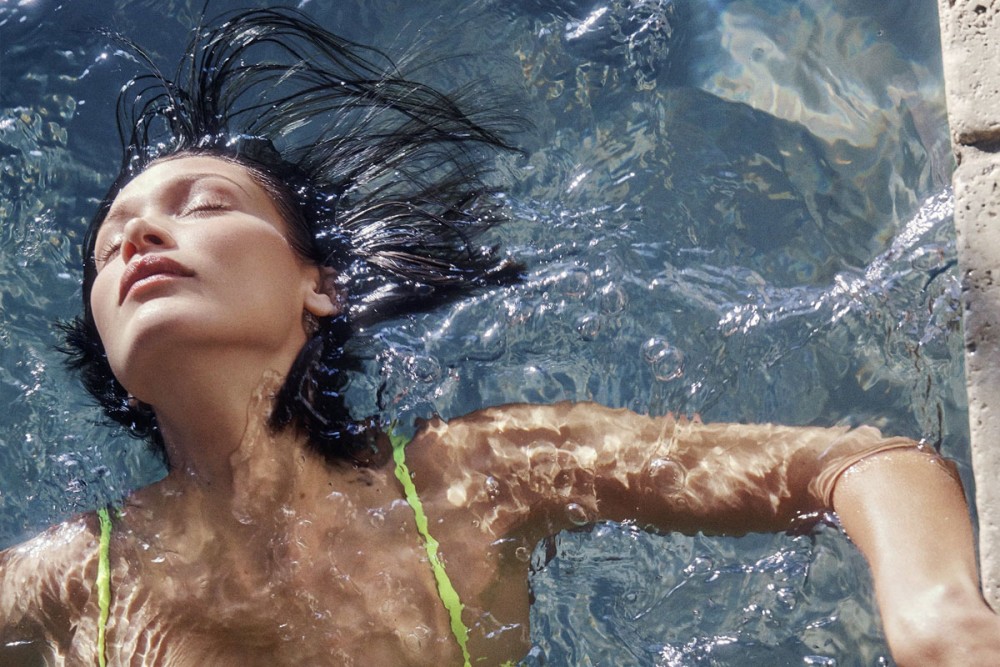 Heat pumps, hot showers and chilly weather are everyday life during winter and just a few of the reasons that your scalp can take a beating at this time of year. Remember scalp is skin, and definitely don't treat it mean to keep it keen.
Here are our top 5 picks for moisturising shampoos and their active ingredients that will get straight to work hydrating your parched and shrivelled scalp.
This sweet-scented shampoo will bring dry scalps back to life! Like diving into the sea, after just one wash your scalp will feel moisturized and soothed.
KEY INGREDIENTS
PRO-VITAMIN B5: is one of the best, essential moisturizing ingredients in haircare around the world. A vitamin that is able to penetrate the hair and skin so deeply that its effects are deposited into the cortex as well as the scalp resulting in fuller, softer hair. It seals the hair follicles and lubricates the hair to create smoothness and shine.
PRICKLY PEAR STEM EXTRACT: this cactus oil is extremely high in essential fatty acids, Omega-6, Omega-9 and with vitamin E, a natural antioxidant it's excellent against fighting free radicals and promoting a healthy pH.
GLYCERIN: is amazingly rich in humectants, a humectant is a water-loving ingredient that will draw moisture into the upper layers of your scalp. It also provides super-effective protection from heat damage (like blowdrying) by slowing down the water evaporation from your scalp and hair.
This is a light moisturizing shampoo made from natural active ingredients so if you have fine hair and you're worried about weighing it down with too much moisture then this is the shampoo for you.
KEY INGREDIENTS
PACECO CARTUCCIARU YELLOW MELON EXTRACT: Rich in water, vitamins and mineral salts, to prolong hydration.
SWEET ALMOND OIL: is like nature's own repair serum! With the help of essential fatty acids, omega 9, 6 and 3, which are essential for boosting your scalps natural oil barrier to keep it smooth and hydrated.
ROCKET EXTRACT: more essential fatty acids, or EFA's as we like to call them. Also contains vitamins C which is literally the best antioxidant for skin and scalps, reversing free radical damage since way back.
With an abundance of vitamins and amino acids, this hydrating hero will turn your frown upside down and deal to a dry scalp with maximum efficiency.
KEY INGREDIENTS
QUANDONG KNOWN AS 'NATIVE PEACH': a naturally derived Australian desert plant extract high in vitamin C, proteins and essential fatty acids – All the goodies in one ingredient.
IRISH MOSS EXTRACT: is a deeply hydrating natural moisturiser.
TASMANIAN SEA KELP: is a plant-based extract that is packed rich in antioxidant Vitamins A, B, C & E, Calcium, Zinc, Iron, Niacin. All of which are known to be essential to scalp health.
KEVIN MURPHY HYDRATE ME WASH
Need a zap of moisture? Kevin Murphy's best-selling 'Hydrate Me' wash will replenish and hydrate dry scalps. Full of vitamins and antioxidants its also great for people with naturally dry hair.
KEY INGREDIENTS
KAKADU PLUM: the Australian native superfruit has the highest concentration of natural vitamin C of any known plant with 55x more antioxidants than an orange, Kakadu Plum is an almond-size miracle! Helping to lock in that moisture.
SHEA BUTTER: it's mother nature's moisturiser. With its deep moisturizing and regenerative effects on your hair and scalp, Shea Butter softens dry scalps, and helps to prevent irritation,
EVENING PRIMROSE OIL: is rich in Omega 6 which hydrates the scalp and helps soften hair. It controls the water loss in our skin and hair to ensure it stays moisturised!
Iles Formula shampoo is packed full of high performing antioxidant-rich ingredients. This delicate formula has a calming effect so it's perfect if you have a sensitive scalp, or if you're looking for a shot of moisture.
KEY INGREDIENTS
ACTIVE VEGETAL ROOT JUICE: naturally nourishing, Active Vegetal Root Juices deliver amino acids to skin and hair. Also known as NMFs (natural moisturising factors) amino acids can play a major role in boosting the moisture content of your scalp.
VITAMIN B5: one of the best, essential moisturizing ingredients in haircare around the world. A vitamin that is able to penetrate the hair deeply so that it's effects are deposited into the cortex (a fancy term for the inside of your hair) as well as skin resulting in a happily hydrated scalp.