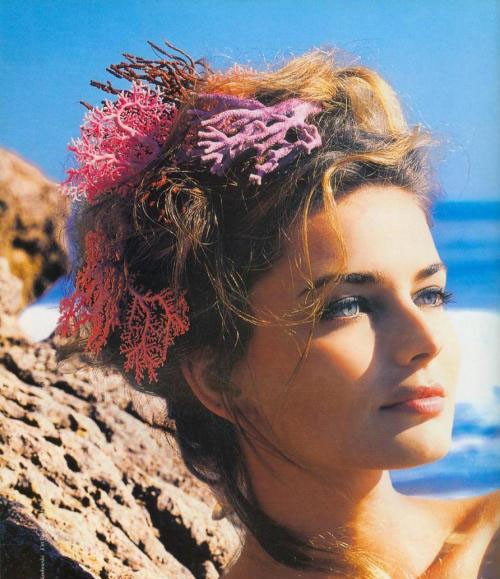 So you want beachy texture but you don't want to get your hair wet? Colleen has two words for you... SALT SPRAY. It's the easiest way to achieve beach babe status, and the volume of your dreams without even having to go to the beach.
To maintain your tousled mermaid tresses from your bach, your desk, or wherever you may be, simply apply Salt Spray to damp hair and scrunch or braid. You can leave to air dry or give it a once over with your hair-dryer for added texture and voilà!
We think these Salt Sprays rule:
BOTANIQ MARIS SAL MIST
A lightweight styling mist for touchable, sea-swept hair. Maris Sal Mist will enhance your natural texture, boost wave and volume while keeping your hair hydrated and fortified against damage, and it smells like the ocean breeze on a summer's day.
Made from 100% naturally derived ingredients and is alcohol-free, so your hair won't be left feeling crunchy or dry.
DAVINES SEA SALT SPRAY
The perfect spray for getting a tousled, beachy, volumized look with a matte finish. Davines Sea Salt Spray will leave your hair wavy and enhanced with body and shine.
Contains no parabens or added colourant.
R+CO ROCKAWAY SALT SPRAY
For hair that looks like it spent the day at the beach, you need ROCKAWAY! This salt spray adds volume and texture giving you a tousled, fresh-from-the-shore look, and has a 'bright, earthy' scent with notes of citrus, eucalyptus and Amber.
Vegan and cruelty free.
O&M SURF BOMB SEA SALT SPRAY
This texture spray is a shot of the sea when a dunk in the ocean isn't on the cards! With a sweet floral scent, Surf Bomb provides an effortless, sexy tousled look without drying out your hair or dumping sand in the shower. Made from Australian Sea Salt, Cucumber extract and UV protectors.
Free from sulphates. Vegan and cruelty free
EVO SALTY DOG
A sea-esque mist to give salty, beach-based texture with fullness and a matte finish. For fresh from the beach malleability and a summery scent you need Salty Dog!
It's vegan and cruelty free and made without sulphates, parabens or gluten.
KEVIN MURPHY HAIR RESORT SPRAY
Treat your hair to a day at the beach with Kevin Murphy's Hair Resort Spray. A hair spray that will help you recreate the iconic sexy, beach hair Kevin Murphy is renowned for. Refreshing bursts of citrus oils help you rock the sexy surfer look, and its unisex scent works for both the girls and the guys.
Sulphate, paraben and cruelty-free.