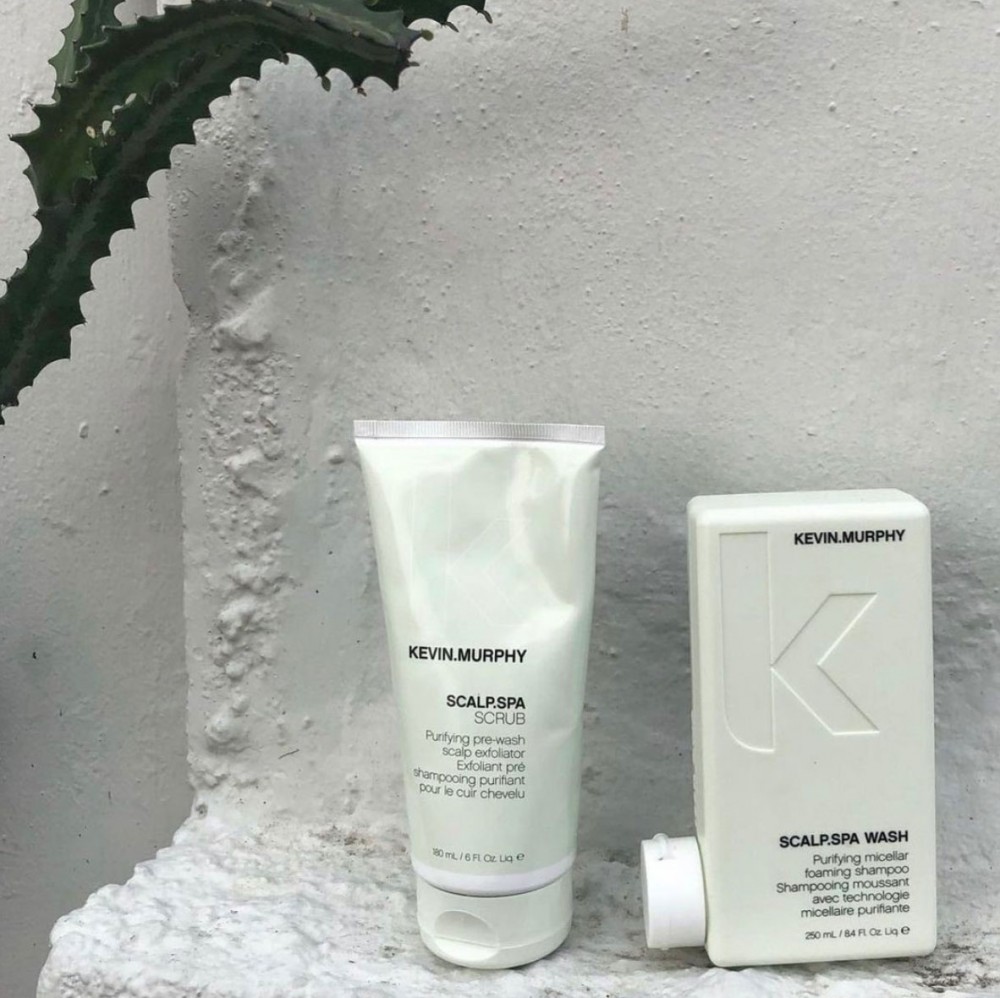 With the seasonal change, we figured now would be the perfect time for a bit of scalp chat.
The transition from summer to winter can be a bit hectic for our skin and scalp, especially if you're on the sensitive side. The sudden appearance of a few patches of dry flakiness on the scalp can remind us of the perils of seasonal cycles, like a kind of ancient calendar alert, letting you know that it's time to change things up.
Just like skin, our scalp types are all unique and widely variable by nature. We even use the same language to describe our scalp issues; dry, oily, sensitive, combination, patchy, inflamed, or scaly.
Age, diet, daily routines and environment all have an impact too.
Open the bathroom cabinet and you'll likely find an arsenal of products for dealing with skin issues and yet the tools for maintaining a healthy scalp tend to be a little on the sparse side.
Let's address the issue – introducing Kevin Murphy's SCALP.SPA – a regime packed with a range of skin-loving ingredients that nurture your scalp back to health, the optimal foundation for beautiful hair.
Scalp Spa Scrub is a creamy paste with organic exfoliant beads and a fresh herbal scent designed to beautify, purify and detoxify your scalp
Natural Pearlite spheres made from volcanic rock gently scrub away dead skin cells and flaky skin
Micellar water attracts and dissolves impurities
Celery Seed Extract soothes and balances a problem scalp
BENEFITS
Gently cleanses
Exfoliates
Removes impurities
Balances
HOW TO USE / HOW OFTEN
Apply to wet hair and, use your fingertips in circular motions to massage your scalp and roots of your hair. Rinse well and follow with SCALP.SPA WASH. Slip this into your weekly regime or as a special wellness treat for yourself when you need it. It also makes a great body scrub.
Scalp Spa Wash creates a creamy foam with a fresh herbal scent that leaves hair feeling clean and moisturised.
Micelles attract excess unwanted oils from the scalp without stripping
Celery Seed Extract soothes and helps to regulate a problem scalp
Rose Water improves the scalp overall and adds moisture
BENEFITS
Calms
Balances
Soothes
Nourishes
HOW TO USE / HOW OFTEN
Apply the SCALP.SPA WASH to wet hair. Lather gently from root to tip, and rinse. Use regularly for scalp maintenance or with SCALP.SPA.SCRUB as a weekly reset for a healthy scalp.