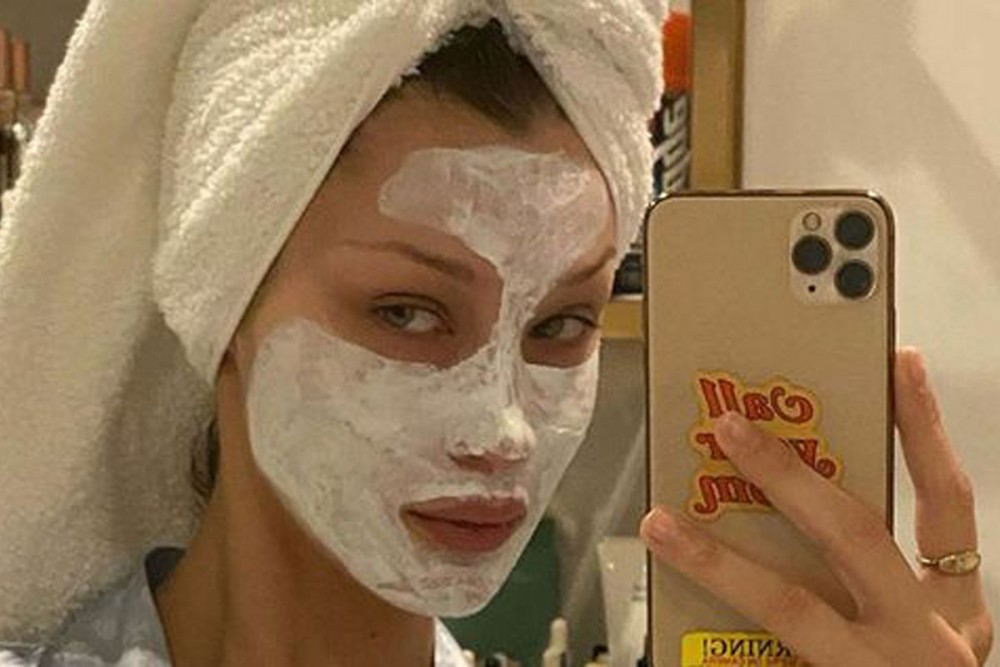 Anybody who knows me will know that I'm a super fan of masking. If you're not yet sick of hearing about the benefits that masks have to offer your hair and skin, OR you are keen to take your home beauty routine to the next level, read on!
SUNDAY - YOUNG AGAIN
I like to prep for a week of good hair with a cold oil treatment. Using Kevin Murphy Young Again, I'll work this oil through my dry hair of a Sunday morning, tie it up into a top knot and smash out some gardening. Come evening I'll jump in the shower to wash off the days' grit and grime and shampoo out this treatment. This one will leave you with glossy, frizz-free hair.
MONDAY – ROSE AND ACAI FACE MASK
Starting my Monday with a detox mask for a fresh face. Mostly Mondays are a makeup-free day for me and this pink clay face mask leaves my skin bright and smooth and ready to soak up my plethora of serums and moisturisers. BIG fan of Pink Clay.
TUESDAY – BABY GOT BOUNCE
For curly or wavy hair that needs a mid-week refresh, prep your hair with a co-wash or simply pop this treatment straight into your hair and rinse out in the shower to knock back frizz and reform your waves with body, shine and bounce.
WEDNESDAY – CRYSTAL WATERS
Like a cool glass of water for your skin, this is an intense hydrating mask to give your skin an immediate boost of moisture. This is the one that I like to leave overnight after a tough day, then wake up to calm, even, hydrated skin; refreshed and ready to tackle life again.
THURSDAY – THE QUICK FIX CIRCLE
Usually my second wash day and a big workday for me. This is a 3-minute fix and my go-to when I want to smash out a quickie in the shower. I pop it on in between my wash and rinse.
FRIDAY – LUXE OIL AND SALT SCRUB
Technically not a mask. This combo of exfoliation and hydration is a gift to skin. It could be a Friday night in the bath watching Netflix or else a luxe prep session before heading out. Either way, the end result is glowing skin. Smells alluring too, all Jasmine and Rose deliciousness.
SATURDAY – THE WAKE UP CIRCLE
Getting me outta bed on a Saturday is The Wake Up Circle. I apply this directly onto my scalp, it's refreshing and hydrating and the perfect way to begin a weekend.