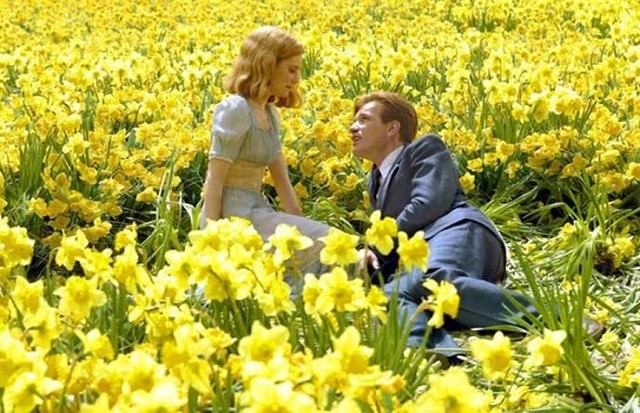 Lean in to your lover on V day.
Scent is one of the most powerful senses we possess with the ability to drive human behaviour and evoke memories and emotions like no other sense can. Fragrance in our hair is both alluring and intoxicating, a delectable tease caught in a head turn or a hair flip.
If you are planning a night on the couch with your true love, or hooking up with a hot tinder date, try out a sweet smelling hair potion and lay down some new scent memories on V day.
RED LIPSTICK & CIGARETTES
Oribe Cote D'Azur Hair & Body Oil + Cote D'Azur Hair Refresher - Scent is a big part of the Oribe brand, their signature scent 'Cote D'Azur' is a blend of bergamot, and leafy greens. Sandalwood, vetiver and crisp amber lend soft, woody notes, while tuberose and jasmine create a sensuous and luxurious experience.
ROSES
Davines Oi All In One Milk - We all know rose is the ultimate symbol of love.
LEAFY VANILLA
Davines Oi Oil - The ultimate base note in fragrance, this scent is a sexy classic.
DESERT PEACH
O&M Know Knott - In many cultures peaches are a symbol for good luck, and in Ancient Greece the peach was the sacred fruit of the god of marriage, so if you're popping the question this valentines day then consider this a sign.
JUICY TANGERINE
O&M Atonic Thickening Spritz - The sweet scent of citrus helps promote happiness, it's like sunshine in a bottle.
BERGAMOT, WILD FIG, CYCLAMEN, LOTUS FLOWER, CEDARWOOD, TONKA BEANS
R+CO Death Valley Dry Shampoo - A spirited unpredictable scent much like an expensive perfume. Perfect when you're in need of a quick fix before date night.
JUNIPER BERRIES, BLOOD ORANGE, RHUBARB, LEATHER ACCORD, VIOLET, DARK WOODS
R+CO High Dive Moisture & Shine Crème - A bright oriental composition, it smells divine. If you like a fruity, leathery scent with woody undertones that will last all day then we highly recommend this!
SUMMERTIME FRUITS
Davines Momo Hair Potion and Momo Shampoo - The Davines Momo range has a sweet, fresh and invigorating scent to entice the senses. It is the exact colour of honeydew melon, which some say is symbolic of the pregnant belly of the Goddess.