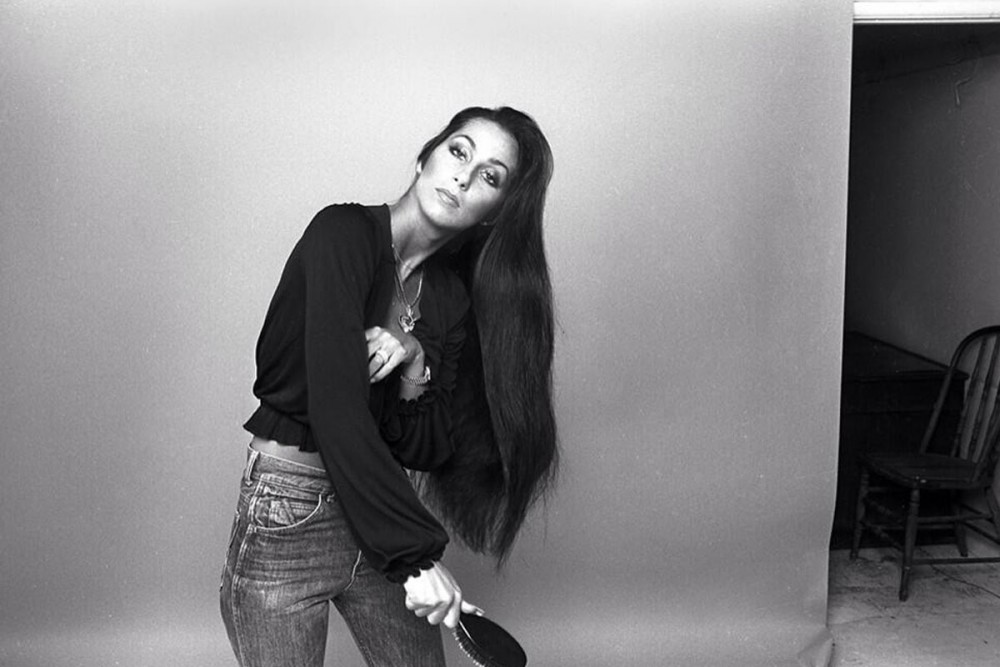 Choosing the perfect hairbrush for your hair type and styling needs can make a world of difference, and the best bit? You only need to buy one once, so why not invest in a hairbrush that will stand the test of time.
There are a few reasons you should brush your hair; obviously detangling! Those dreads in the back ain't cute. For shine & scalp health – brushing distributes natural oils towards the ends of your hair, resulting in less oily roots and a natural shine, simple and very effective. Brushing your hair is like a mini-scalp massage, it stimulates blood flow to the hair follicle and encourages growth. Love that.
All brushes are not created equally, sometimes they are technical and futuristic, other times they are traditional using age-old materials. Old-school or new-school, the best brushes will combine design, performance and durability. Here is our guide to help you select the perfect brush for your hair type.
THE MIXED-BRISTLE ROUND BRUSH
Hair type: Medium, thick, wavy or curly hair
Styling: Smooth frizz and flyaways, create bouncy volume or soft waves.
Superpower: Epic shine
If you have lush thick, curly or long layered waves then this is the brush for you! The combination of Boar and Nylon bristles are the ultimate for creating polished hair for a professional-looking blow-dry at home. The boar bristles gently distribute natural oils as you brush, smoothing your hair's cuticle to generate high shine. The alternate nylon pins help with control and gently de-tangle while you brush.
How to use: Blast-dry your hair until it's almost dry. Working in sections, place SUPER G-SERIES BRUSH at the roots and direct heat towards your brush allowing a 2-3cm distance to allow the hot air to circulate through the brush and around your hair for effective drying without heat damage.
CERAMIC ROUND BRUSH
Hair type: All hair types except super fine, delicate hair.
Styling: Waves, volume, straight or textured
Superpower: Speed drying
A Ceramic Round Brush is great if you blow-dry your hair every day and are looking to save a few minutes in the morning. The vent holes in the barrel allow for heat from the blow dryer to circulate at the roots to add volume, as well as speeding up dry time and leaving your hair silky smooth! The metal base heats up which helps to tame thick hair.
How to use: Blast-dry your hair until it's almost dry. Working with small to medium sections, place Hank at the roots and apply heat by directing the blow-dryer at the barrel of the brush - maintain the tension as you move your brush through your hair, just like your hairstylist does.
THE PADDLE BRUSH
Hair type: All hair types especially thick hair
Styling: Detangling wet or dry hair, styling with heat or without.
Superpower: Versatility
A paddle brush is a pretty great 'all-rounder' as far as hair brushes go. It's ideal for smoothing frizz and detangling knots quickly without causing split ends. The wide area of the brush makes dealing with thick hair a breeze whether you're popping your hair up into a ponytail, brushing out your dreads or blowdrying curly hair straight.
How to use: Start with damp hair and blowdry downwards in large sections while applying heat from your hairdryer and style. Ensure your hair is completely dry to really nail the frizz.
THE WET BRUSH
Hair type: Any type
Styling: Detangling wet hair in the shower and styling wet or dry hair.
Superpower: Massaging
The Wet Brush makes detangling painless and blow-drying a breeze. With the flexible bristles and the contoured shape of the brush hugging your scalp, it's like a head massage while you brush. If you're blow-drying, the open vented design allows for more hot air to the hair, allowing for less dry time and extra free time ;) This is the kind of brush that's perfect to keep in the shower to brush and massage the conditioner through your hair, or even in your handbag for a quick tidy up during the day.
STYLING BRUSH
Hair type: Short hair, fringes and bobs, any hair type.
Style: Wet or dry hair, root volume and shape
Superpower: Shape and Control
Short hair and unruly fringes, we see you! This lightweight styling brush is super strong and easy to use for styling short hairstyles and taming all sorts of fringes. The half-round shape allows for easy lifting at the roots of your hair and maximum control for shaping a style whether you like a flick or a tuck.
The different colour teeth rows can be used as a guide for styling:
Row 1 to "pick" the hair
Row 1-2 to "lift" the hair
Row 1-4 to "curl" the hair
All Rows to "straighten" the hair
Hair type: Fine to medium
Styling: Dry hair
Superpower: Shine and styling
The luxurious soft boar bristle brush works wonders for daily brushing, sectioning, blow-drying and styling. The pure boar bristles elevate your natural shine and minimise frizzy bits, while the soft cushioning is extra gentle on sensitive scalps. While this brush may be on the pricey side, it will last you a lifetime.