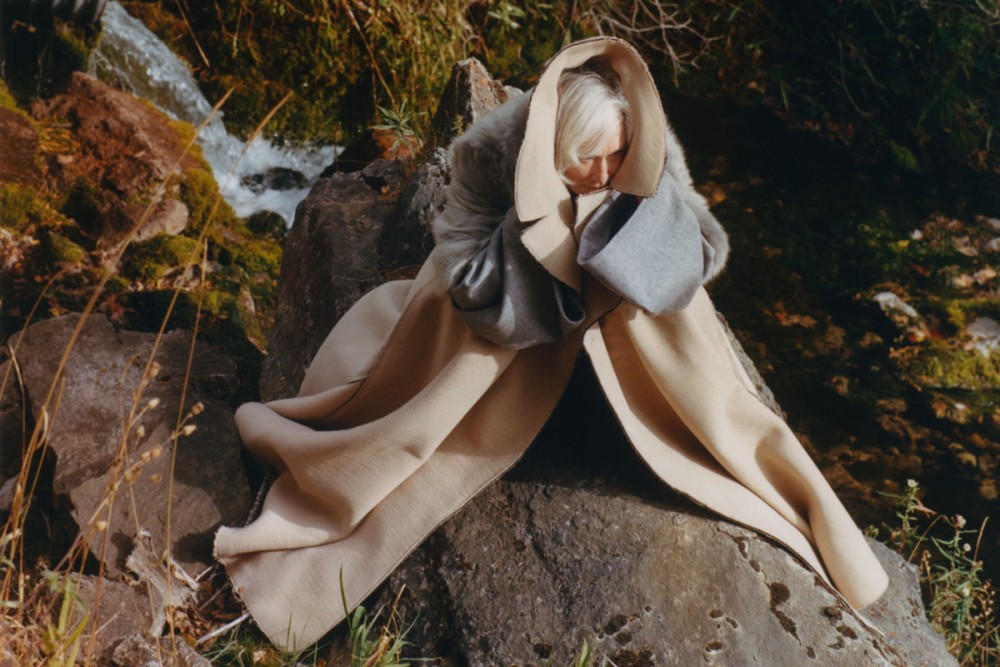 Silver, ash, white, grey - whatever you call it - has been embraced in recent years, as with the rise of natural beauty and clean hair and skincare brands. Its moment in the spotlight doesn't make it seem so 'scary' anymore, not that it ever should have been but the positive rebrand of greying hair has definitely shifted the stigma that it once had.
Grey hair can feel coarse, dry and unmanageable. If you're already grey or thinking about going for it, here are a few products specifically formulated for silver tones that will help to keep your hair soft, shiny and as sleek as possible.
SILVERATI SHAMPOO AND CONDITIONER
Specially formulated for grey and white strands, the illuminating 'Silverati' shampoo and conditioner by Oribe undoes dullness and yellow tones, revealing softer, brighter, perpetually vibrant hair, all while restoring youthfulness, elasticity and shine.
CONQUER BLONDE BY O&M
Over time natural grey and even the finest of blondes can turn yellow and dull. Maintain salon colour and hair condition for longer with this unique formula. Conquer Blonde shampoo and masque have been specially developed to promote cooler tones, Conquer Blonde keeps salon colour looking fresh.
SUNSET BLVD BY R+CO
This shampoo and conditioner makes blondes extra bright and greys fantastically silver - all without the brassy tones. Maintaining colour and brightening blonde, grey and white hair, as well as adding moisture and flexibility to coarse or ageing hair.
BLONDE ANGEL BY KEVIN MURPHY
Blonde Angel wash is a lavender-infused, colour enhancing shampoo for grey to blonde tones; creamy to platinum, and with added optical brighteners, it refreshes dull colour – taking it from drab back to fab. Blonde Angel conditions and moisturises bleached, highlighted and grey hair, putting the bounce back into your blonde, while repairing any brassy or yellow tones.
SHIMMER ME BLONDE
Shimmer Me Blonde is a repairing shine treatment, with colour enhancers and optical brighteners. It adds brilliant shimmer and radiant shine to highlighted, blonde or grey shades.
LOVE SMOOTH SHAMPOO AND CONDITIONER BY DAVINES
Love Smooth shampoo and conditioner formula is characterized by a creamy foam designed to gently cleanse frizzy hair making it soft, smooth and shiny. Its anti-frizz effect tames unruly hair eliminating the frizz and making the hair shiny.
BRIGHT BLONDE SHAMPOO AND CONDITIONER BY ORIBE
Immediately illuminate blonde and silver hair. This revitalizing violet shampoo and conditioner corrects brassiness and yellow tones while strengthening and brightening natural highlights for hair that is healthier, shinier, lit from within.
BRIGHT BLONDE RADIANCE & REPAIR TREATMENT
A restorative silkening treatment specially formulated for blonde and silver hair. This lightweight concentrate repairs and prevents damage, brittleness and split ends leaving hair ultra-soft while violet pigments tone to keep brassiness at bay
ANGELS BY KEVIN MURPHY
Colour enhancers designed to improve the condition, impart a lustrous shine, enhance existing tones, neutralise unwanted tones and improve colour longevity without build-up on the hair. These are recommended for both natural and coloured blondes. Your at-home treatment for keeping your blonde hair bright and clean.