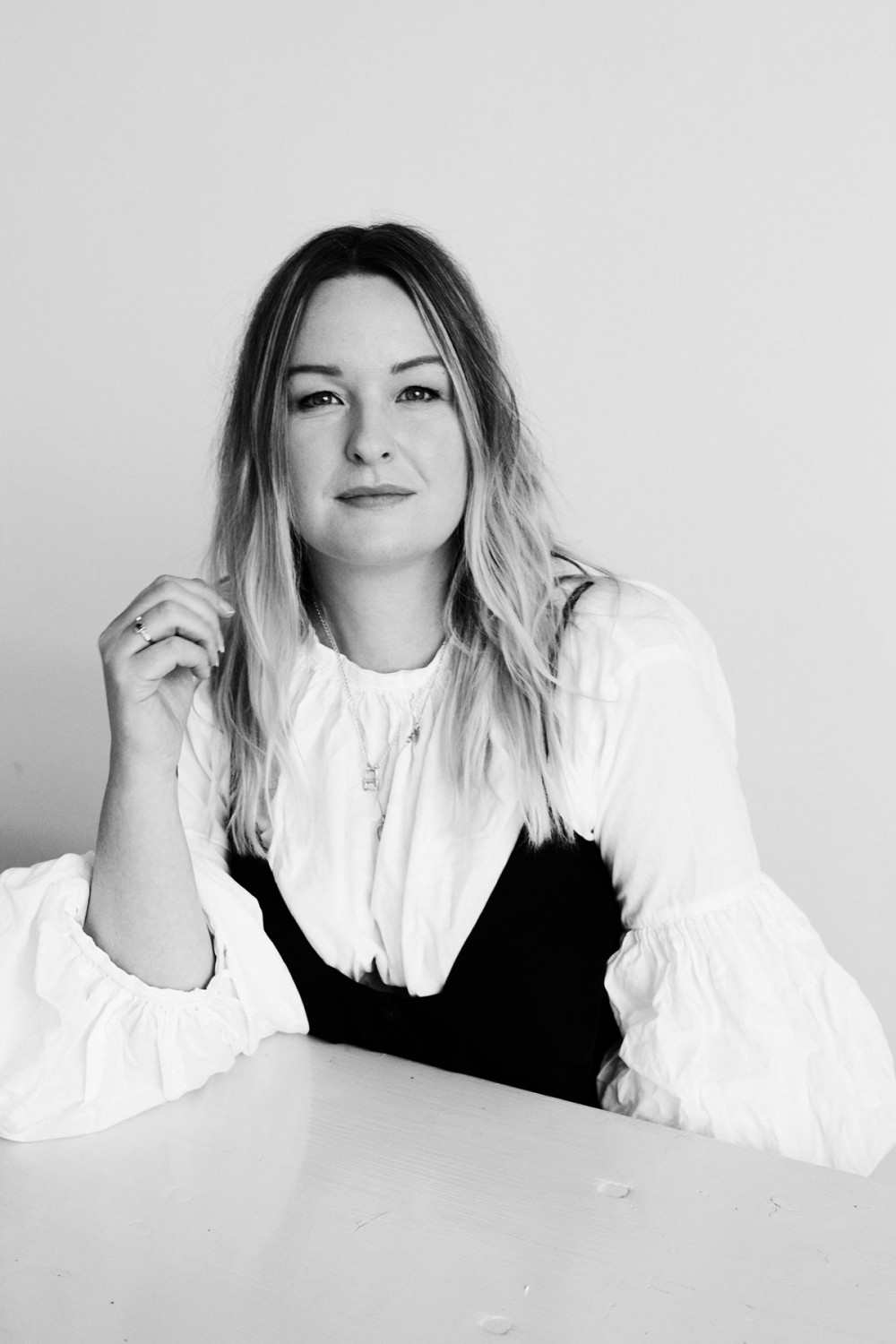 Q
Meadowlark's current collection is GLORIA, what inspired this collection?
A
I was thinking about what I really want to be doing and making and had been working on what the future of the Meadowlark brand could be. What do we need in our lives? What are people are looking for? I think that it's something more personalised and more meaningful to them.
Q
What are the key motifs in the collection?
A
Peace, love, strength, power and protection. The Gloria collection includes medallions featuring the Dove of Peace, a thunderbolt for power and a rose for love. The Talisman Necklace also has a helping hand of friendship and an eye of protection. Jewellery is always about symbolising something, like wearing a St Christopher, we attach our meaning and stories to it. Our bodies are elemental and jewellery is too, and I think part of the reason we have an affinity with it is that we're all made up of the same stuff.
Jewellery is always there alongside fashion but it's a different thing, the way you dress is an expression of what you like or are into at that moment but jewellery is something we wear and never take off, unlike clothes. It lasts through your journey and signifies important moments & milestones in your life.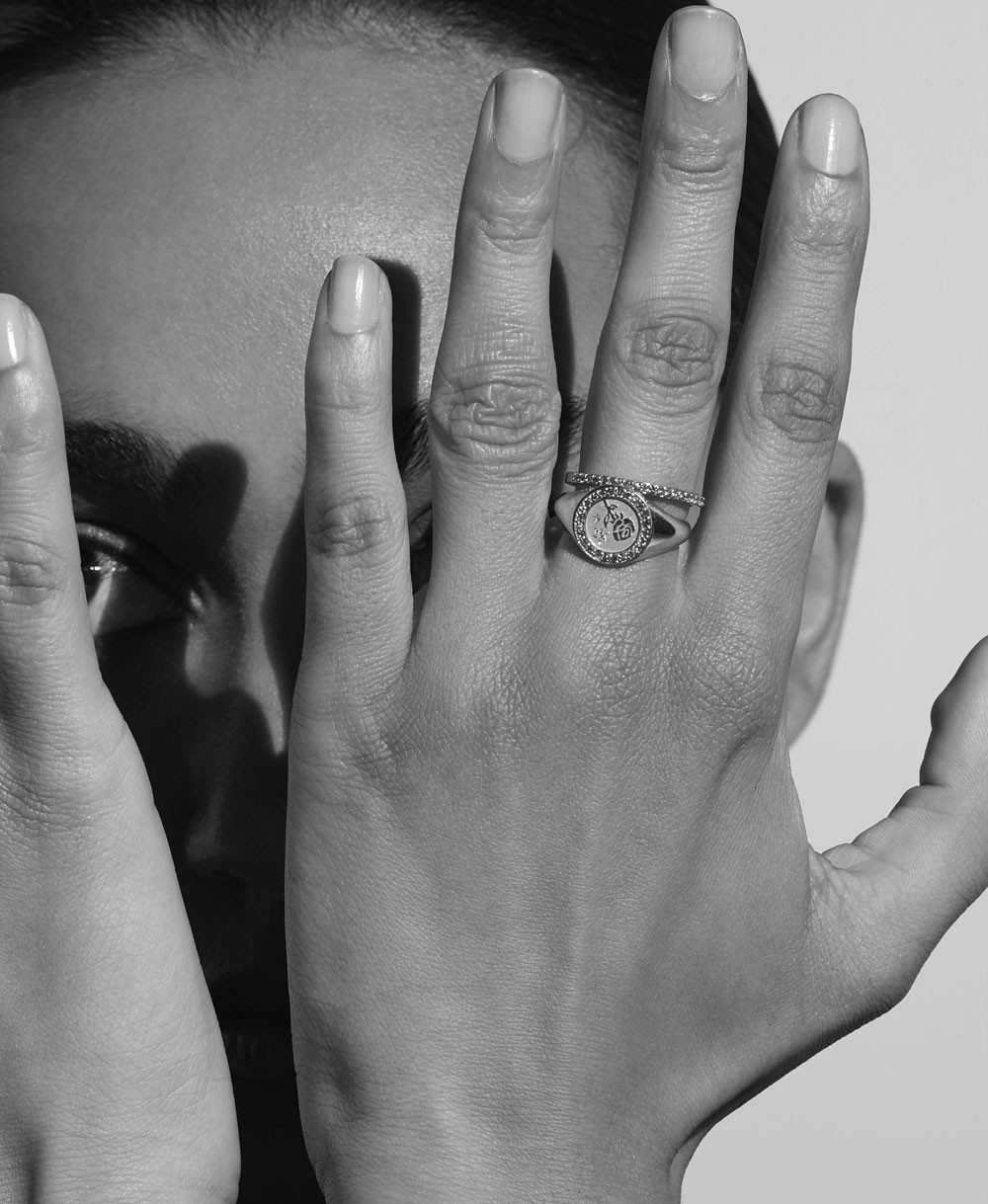 Q
What role do you play in creating a collection for meadowlark?
A
Greg and I both design the jewellery pieces. We'll work separately and then come together with our ideas. We make a sample of every idea we come up with. I spend time getting my head around the direction and the story for the collection and I edit the range of samples as I go.
When I can see where the collection is heading I'll start working on the campaign, mood boarding and producing the photoshoot. I'll be editing pieces right up to the campaign shoot. I decide what the collection looks like; what goes in and what doesn't go in.
I work across all Meadowlark design, art direction and creative direction, which means I'm responsible for everything visual for the brand. I'm all over every detail of the jewellery until it is as perfect as possible.
Q
Do you have any special pieces of vintage jewellery that you love to wear?
A
I have a funny collection of jewellery and everything has a story. I have a charm that I bought that I love, it's incredible. I bought it at an antique shop in Devonport before I lived in Auckland, at least 20 years ago. I'm going to add it to a necklace eventually.
It's a bulbous heart covered with red enamel, with a design similar to a Sacred Heart. On the back in gold are the words *U break my*, I love it so much.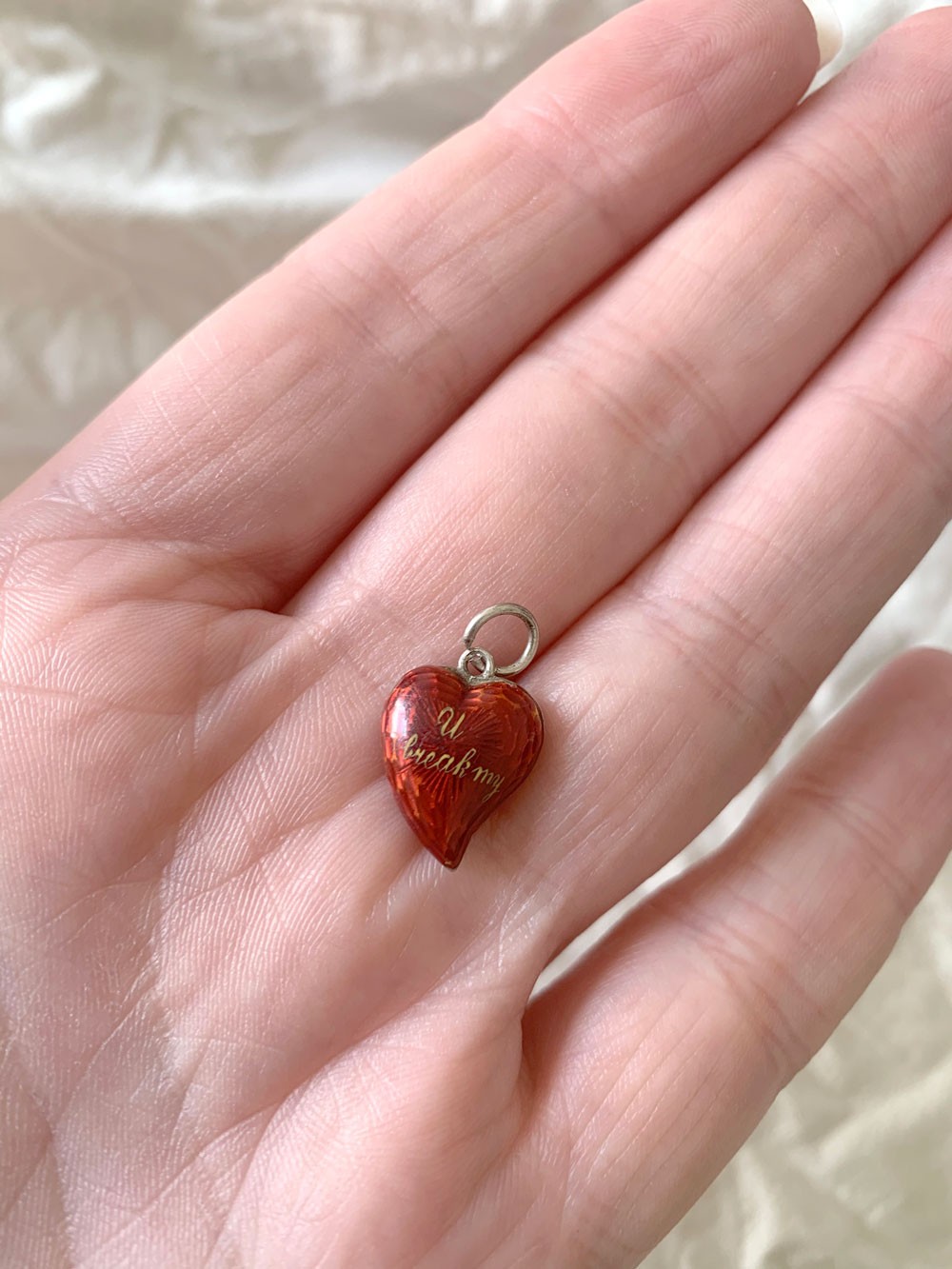 Q
What's your favourite aspect about connecting with your customers?
A
I like to hear their positive stories. One thing that I really like is being part of weddings, it's an honour to be part of such an important time in their life and its especially cool if we have made something for our friends and are able to be at the wedding and watch them exchange rings.
I love hearing what it means for people and the occasion that it has been gifted for. When someone wants to spend the rest of their life with you they give you a ring. They say "I give you this ring as a symbol of my undying love." Shoes aren't gonna do that for you.
Q
How do you pick the materials that you work with?
A
It's how we don't pick materials. Opportunities come along but they don't fit within what I consider quality enough. I'm quite a purist about using Sterling silver and gold. We're not traditional in our values but we choose to stick to traditional materials. We source things as ethically as possible which is a massive focus for us. We investigate the supply chain of materials, and we're phasing out anything we can't trace.
Certain stones won't be available because they don't meet our ethical standards. We're using more sapphires because we can trace them. I have even visited the mine. I flew to Brisbane, took a little plane to the Queensland, to a rural town named Emerald, (not much going on there), stayed the night in a seedy motel and drove for 40 minutes to get to the mine at 7am where I toured the mine and observed the processing and the sorting of the sapphires.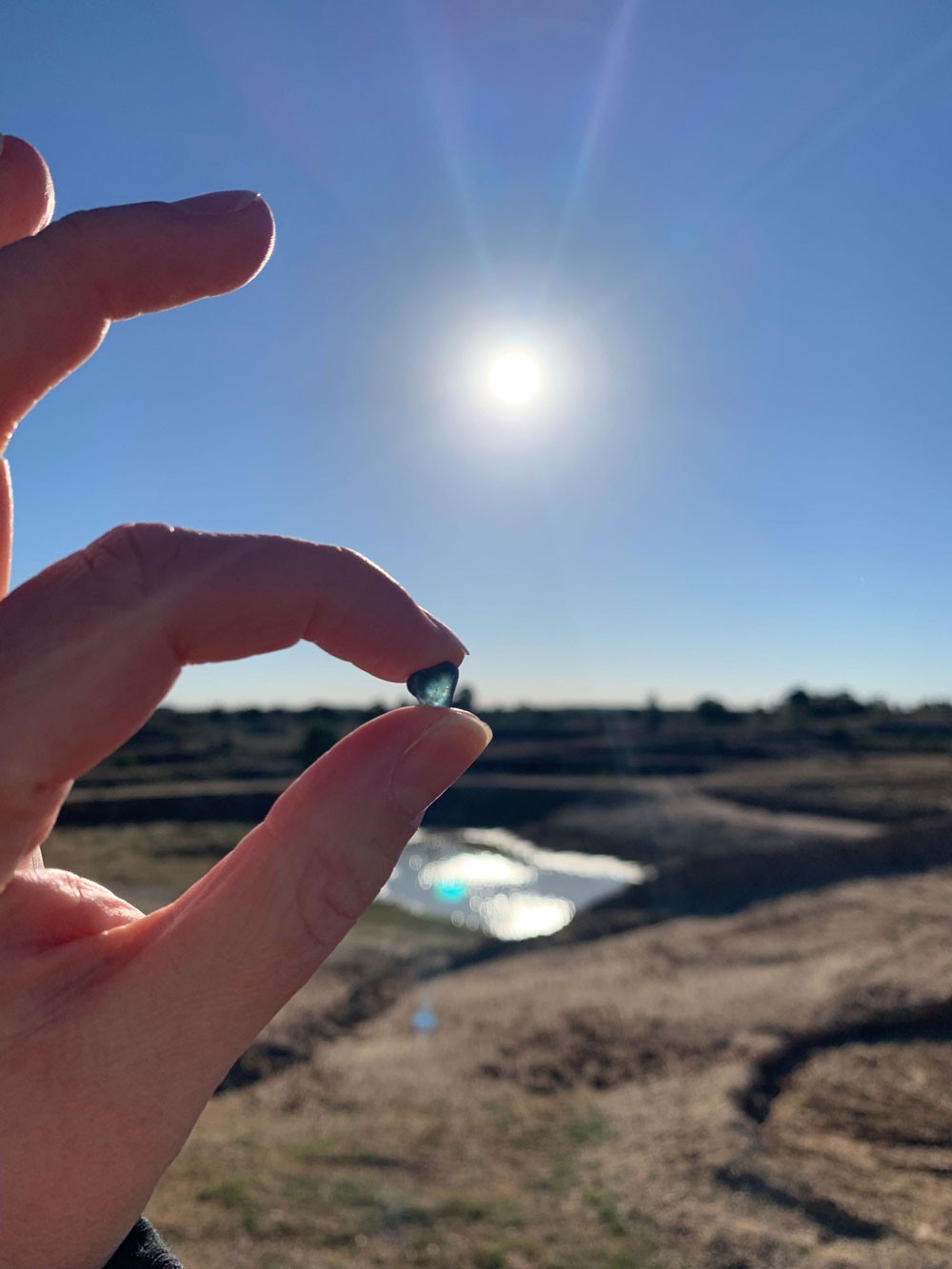 Q
What's your most frequent online purchase?
Q
What's on your shower shelf?
A
Kevin Murphy Plumping Wash and Rinse, Sugared Angel, Environ cleanser and Dr Bronner's body wash, Greg's razor, and Dr Sturm facial scrub.
Q
What's your biggest hair concern?
A
Knottiness. It's really, really hard to brush my hair after a shower.
Q
Your ultimate hair tip for people with knotty hair?
Q
What hair advice would you give your 16-year-old self?
A
Don't dye your hair with supermarket dye, mine was black, black, black, I would have been 16. So hard to get that out when you want to change it.
Q
A hairstyle that you look back on and lol?
A
I love all the weird shit I did. When I was a kid in the eighties, my friend had an amazing haircut with short sides which were waved back kinda like Bananarama vibes. I went to the salon to get this look and I left with a full mullet - shaved sides, a spikey top and long at the back. I was like - this isn't what I asked for!
In my twenties I did every single color you could think of. Fire Engine red were some of the best years of my life. I dyed the underneath section black, I had a fringe cut in a deep V down the centre, very goth/bogan. The one color I didn't get to do was navy blue. I just dyed my hair pink yesterday with a temporary hair dye, haha.
Q
What are we gonna see next from Meadowlark?
A
We've got 4 new styles coming out really soon due to customer demand. The Halcyon range has been super popular so we decided to add some new variations on a few of the favourite pieces of the collection. Coming soon will be a cool pearl bracelet and anklet with Fob closures, a chain necklace with a classic hoop and Fob closure and another finer chain necklace with a sweet Fob Charm.
Oh and there is more to come from the Gloria collection very soon too!