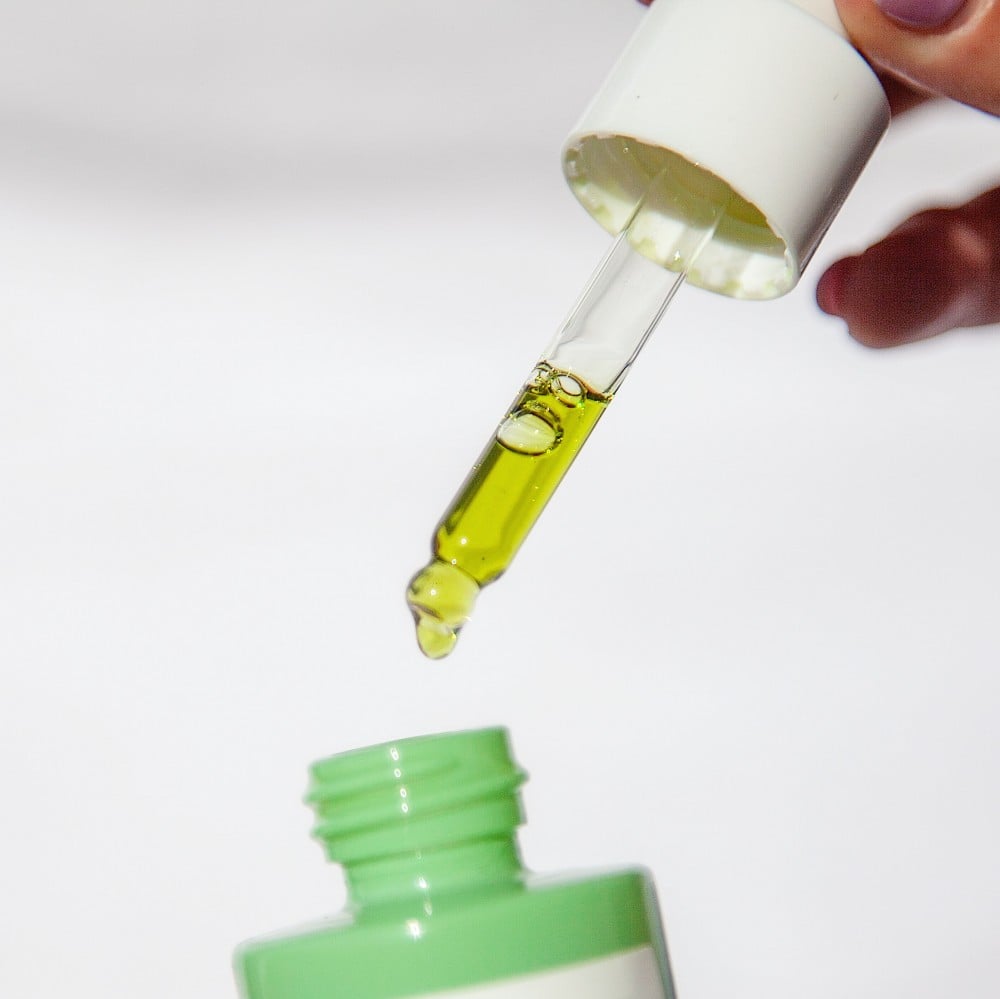 Facial Oils are the ultimate boost in your skincare routine. They have multiple benefits; from essential hydration to keeping your skin protected from environmental damage, and not to mention – the GLOW UP, youth in a tiny bottle!
WHAT EXACTLY IS A FACE OIL?
Face oils complement our natural oils; our skin naturally makes oils and lipids, which help prevent water loss from our skin and keep it hydrated. A facial oil serves as an extra level of protection and hydration for your skin, while strengthening and repairing the natural skin barrier.
CAN A FACIAL OIL REPLACE MY MOISTURIZER?
Facial oils are best used prior and in support of your moisturizer – they help keep water in but do not actually contain water themselves, so they don't moisturize.
WHAT DOES A FACE OIL DO FOR MY SKIN?
First of all, there is a range of facial oils and they each benefit different skin types.
Here are the main benefits overall:
They are rich in essential fatty acids
Balance oily and combination skin
They absorb quickly leaving no oily residue
Moisture trapping
Protect skin from environmental elements
Strengthen and repair your natural skin barrier
Assist with plumpness and reducing wrinkles
Salt By Hendrix have 3 beautiful facial oils to suit all skin types. Each product is formulated using organic and natural ingredients, and each is vegan and cruelty-free.
GLOWTOWN GREEN FACE OIL
SKIN TYPE: All skin types, especially acne-prone or sensitive skin types.
KEY INGREDIENT: Cannabis Sativa Seed Oil (Hemp Seed Oil)
Hemp Seed Oil is known as "Nature's most perfectly balanced oil", there are zero chemical formulas and no other plant sources that can match the natural effects of Hemp Seed Oil. Use it as a daily moisturiser to firm, rejuvenate and tighten your skin while leaving it supple, plump and luscious. It gently repairs stressed, dehydrated and damaged skin, giving you a youthful glow. Offers full spectrum treatment for skincare challenges including acne, eczema and psoriasis. A solution to redness, discolouration, soreness, dull greasy skin, rashes and a lacklustre complexion evening out your skin tone and reducing blotchiness. Think calm and glowy.
BABETOWN BOOSTER OIL
SKIN TYPE: All skin types, great for treating redness and sensitivity including eczema and rosacea.
KEY INGREDIENT: 100% Squalane Oil (Olive)
First of all; Squalane is naturally produced by our body, and Squalane oil's molecular structure is so close to our skins own that it is able to penetrate deep into the pores where it targets your skincare concerns at a cellular level.
Squalane oil fights off skin-damaging free radicals that contribute to the signs of ageing. It balances oil production, providing enough moisture to keep our skin clear and healthy, yet will never feel heavy or greasy. It also has powerful anti-ageing properties, as well as anti-inflammatory benefits to help with skin conditions such as acne and eczema. Think even and fresh.
MERMAID FACIAL OIL
SKIN TYPE: All skin types, she's the one to use if you want to soften fine lines.
KEY INGREDIENT: Camellia Oleifera Oil (Camellia Oil)
Camellia Oil protects the skin from drying out while replenishing vital nutrients; it is rich in vitamin A, B and E, polyphenols and essential fatty acids – omega 3,6,9. These powerful bio-active components can penetrate the skin easily, they don't clog the pores or leave a greasy residue, which makes it ideal especially for; dry, ageing skin as well as oil and acne-prone skin. Camellia oil has amazing water retaining properties so it hydrates and nourishes, leaving your face feeling plump, smooth and glowing! Think plump and young.