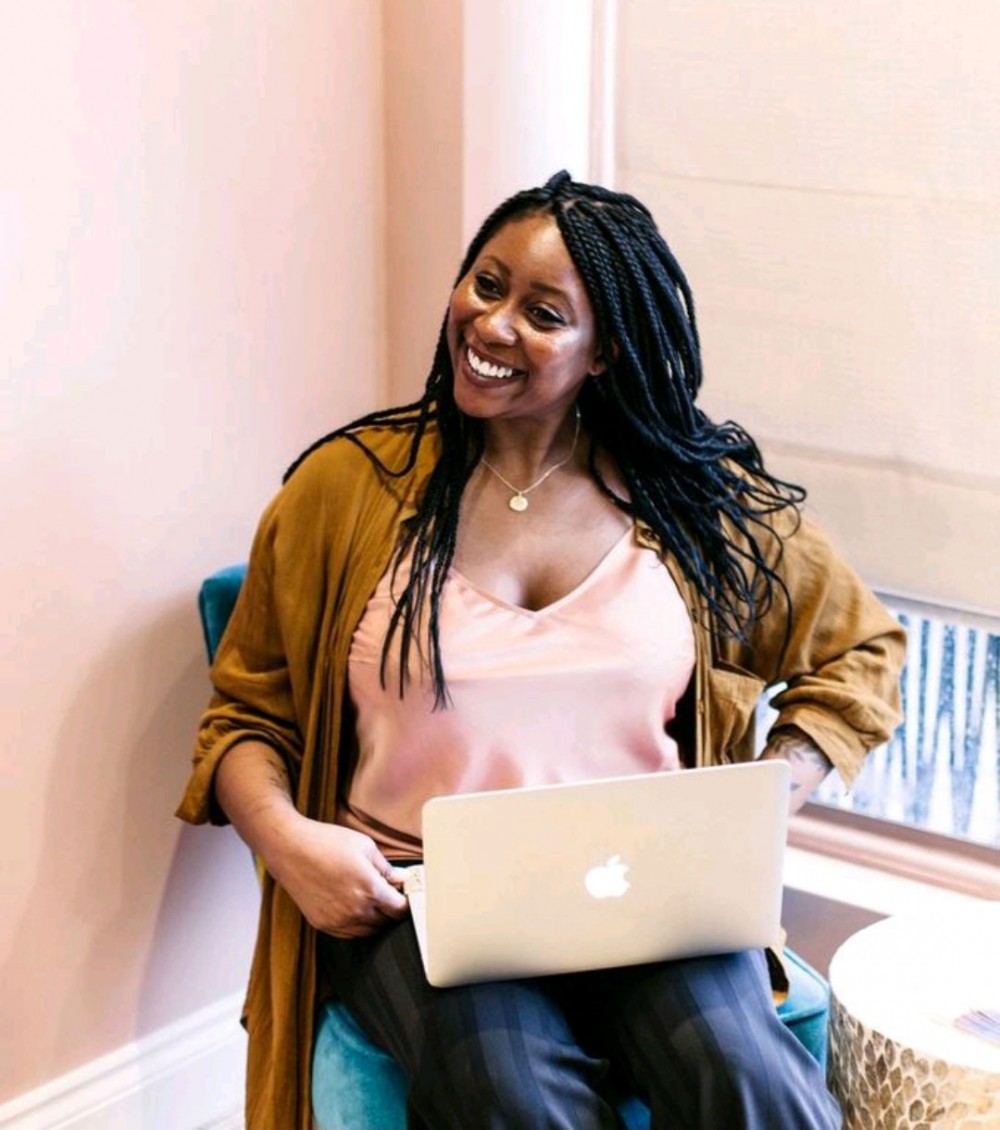 Sky Cripps-Jackson spoke with Deb Johnson of Simply Gorgeous hair salon in London's Victoria, who specialises in working with Afro-textured hair and asked her a few questions on her experiences.
Q
What does the textured hair movement represent to you?
A
It represents a sense of freedom due to choice. There weren't previously as many options when it came to our hair care a few years back so a lot of the community were restricted in the type of styles they chose to wear and products they used. Today we have such a great selection of brands and products available for textured and Afro Hair no matter how we choose to wear it. Additionally, the education around understanding and caring for afro and textured hair has vastly improved, again providing us with options as to how we wear our hair and allows for a better understanding of its uniqueness.
Q
Have you noticed a difference in the type of work your clients are requesting when they come in to the salon since the hair freedom movement began? If so, why would you say that is?
A
People are definitely a lot more product and ingredient savvy these days with many of our natural hair clients wanting natural products and wanting to avoid ingredients such as Sulphates which can strip the hair of it's natural oils. We're also seeing a lot more natural clients than say we did about 10 years ago.
Q
Is there a direction or change you would like to see afro hair trends take moving forward?
A
Definitely more consumer education that prioritises maintaining Afro Hair health. As our hair tends to be a lot more fragile consumers really need to be strongly versed on care practices. This allows for better outcomes with styling services all round.
Q
When you have been back for family visits to Nigeria, what are the differences in trends/rituals in how women tend to their hair vs UK?
A
Definitely the frequency in which women get their hair done. Nigerian braiders are really fast and the cost can be quite inexpensive allowing for more visits to a stylist that what we would usually see over here. Braiding styles are very much prevalent, as they are a huge part of the cultural and historical identity.
Q
Who are your hair heros?
A
When it comes to other pros women such as Subrina Kidd I deeply admire. Her architectural and creative approach to curly and Afro hair styling is phenomenal. From a pop culture perspective, I was completely enthralled with Issa Rae's versatile hair looks in her Insecure series which were created by hairstylist Felicia Leatherwood.
Q
I know you are big on high-quality ethical beauty products what is your favourite range for afro hair?
A
Oh gosh, there are so many. Afro Hair & Skin Co has been a long-time favourite. Their Bloom Hair Oil is great for Afro Hair that's particularly and coarse. Additionally, the Equi Botanics Treatment Masque is such an effective hydrator that I recommend it for all hair types.