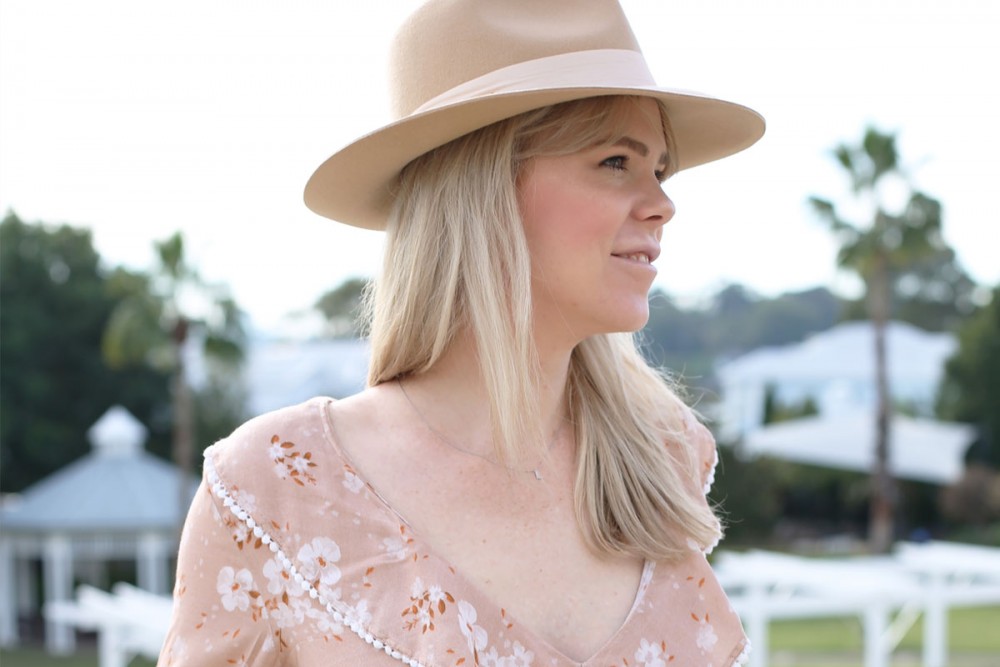 Q
Can you tell us a bit about you and your journey? Where you grew up / where you're based now?
A
I grew up in Sydney and will always be a Sydney girl at heart. I have a Banking and Finance background, I loved my corporate life though when I had my son Hendrix, and as my husband travelled a lot for his work, I decided to pursue my skincare dreams and from there my life took a new exciting path.
Q
I remember my mum putting honey on bee stings when I was little, what was your first experience with natural plants or products?
A
My Nan was always really big about aloe vera plants on burns and she had a toy poodle and she knitted a little bag to tie onto its collar in summer and she would put in a garlic clove as she believed it would keep away fleas! I am not so sure about the garlic bulb though Aloe plays a huge role in so many of our products at Salt By Hendrix.
Q
What inspired you to start a beauty brand?
A
I have always loved skincare and beauty, it was something that whilst I pursued my other career interests, was something that I had always thought about. It wasn't until Hendrix came along and he had really sensitized skin, I began taking increased notice of ingredients and formulations and from there, decided that I wanted to create products myself. As the brand has grown, we have been able to access some really incredible labs to now support me in our product formulations.
Q
I read that you began by tinkering away in the kitchen, love that! How did you create those formulations? Were there hours of research, trial and error?
A
Lots of trial and error. Obviously not being a chemist, I had to do an immense about of research and testing on myself as well as family and friends though I looked at the end goal and what sort of ingredients could achieve the results I was looking for, without sacrificing integrity on the source of the ingredients and their overall impact on our health.
Q
Did you overcome any major hurdles along the way?
A
Small business growing pains are always difficult, as you grow cash flow can be a challenge, you don't have a baseline for forecasting, and you think you find your grove and then you can feel that push all over again as things go to the next stage. I wouldn't change any of this though, I love being busy and I think when these things come into play, I am thankful for my business background and ability to pivot quickly.
Q
We just love that your products are plant-based and organic and that we know what every ingredient on the list is - why is using plant-based ingredients important to you?
A
Our philosophy is plants have incredible offerings for the skin especially Australian extracts, we want our customers know they can come to us for luxe products, that are affordable, clean but also have ingredients that are selected with purpose and integrity. We also find that plant-based ingredients are excellent for sensitized skin and are really gentle. So, for us, it's a win-win – the ingredients are clean yet are high performing as well.
Q
Where do you source your ingredients?
A
We source our ingredients from around the world provided that they meet strict ethical standards (different ingredients are grown all over the world depending on the environmental conditions) though we always use Australian botanic ingredients from an incredible innovator in active ingredients; we know where the raw ingredients are coming from, how they are sourced and the communities that they support. It is also extremely important for us to support fellow Australian entrepreneurs.
Q
How does a new product come about - do you start the process with an ingredient, or a skin concern?
A
Generally, we would start with a goal that we would like to achieve and work backwards from there. Occasionally we may start with a hero ingredient though we find that for optimum performance for a product for our brand, we envisage an end result and then work hard to deliver a product that achieves those goals but also is a perfect sensory experience – the product of course must perform incredibly but we also want the product to feel like an absolute dream as it hits your skin.
Q
With your background in finance, how do you find navigating the world of chemistry and beauty, was it something you were always interested in?
A
It was something that I always wanted to do – I love creating products, a concept and bringing it to life though my Mum was a single parent and she wanted me to do something more stable and predictable. I did two degrees and loved the corporate challenges though I always felt like I didn't entirely belong. When I started the brand, I have felt an amazing sense of fulfilment – I have an incredible team around me who are like seeing friends every day yet also have the commercial challenge that I really longed for.
Q
What does your AM skincare routine look like?
A
I always use our gel cleanser and then apply Glisten, Botanic, Stardust tonic and use our new moisturiser (coming out any day now) and then use Babetown on the high points of my face prior to sunscreen. I also love to use our Magic Mushrooms around my eyes as they really help with puffiness.
Q
What does your PM skincare routine look like?
A
I am a huge fan of double cleansing; I use our Oil Cleanser first as it is brilliant at removing eye makeup, grim and sunscreen then I will use our Gel Cleanser and then I usually test different products around our hero Botanic Serum and Glowtown which is so incredible for managing breakouts. I tend to prefer to test products of a night time as I have more time to see what they do to my skin, pay attention to how they feel etc. At night time I also religiously use a Face Roller or Gua Sha which is so nice after a busy day.
Q
We're in the midst of a global pandemic; what are some things you have been doing to take care of your mind and body during these stressful times?
A
I have really loved our beauty tools during COVID-19. It has been really intense, and I do get tension headaches, they have been so wonderful for around my jaw to relieve the muscles.
Q
Any skincare secrets you care to divulge?
A
It really isn't a secret though the brilliance of oil-based products still amazes me. Our Oil Cleanser is such an incredible product, you don't have to tug or pull at your eye makeup and the oil magically emulsifies and washes away leaving your skin so soft. The oils cling to other oils which people often aren't aware of; it has provided such great results for my skin, our team's and our customers at relieving breakouts and sensitized skin.
Q
What's on your shower shelf?
A
I am a bit no fuss with haircare, I really like Playa.
Q
On styling your hair; what is/are your go to products and tools?
A
I couldn't be without my hair dryer as my hair can be really out of control without it, I love hair oils and dry shampoo, beach hair sprays though I don't have a lot of time to do my hair every day. I tend to just do something really quick and then get on with my day.
Q
Who is your biggest hair inspo?
A
I love Lucy Boynton – everything about her hair, makeup, look is my favourite.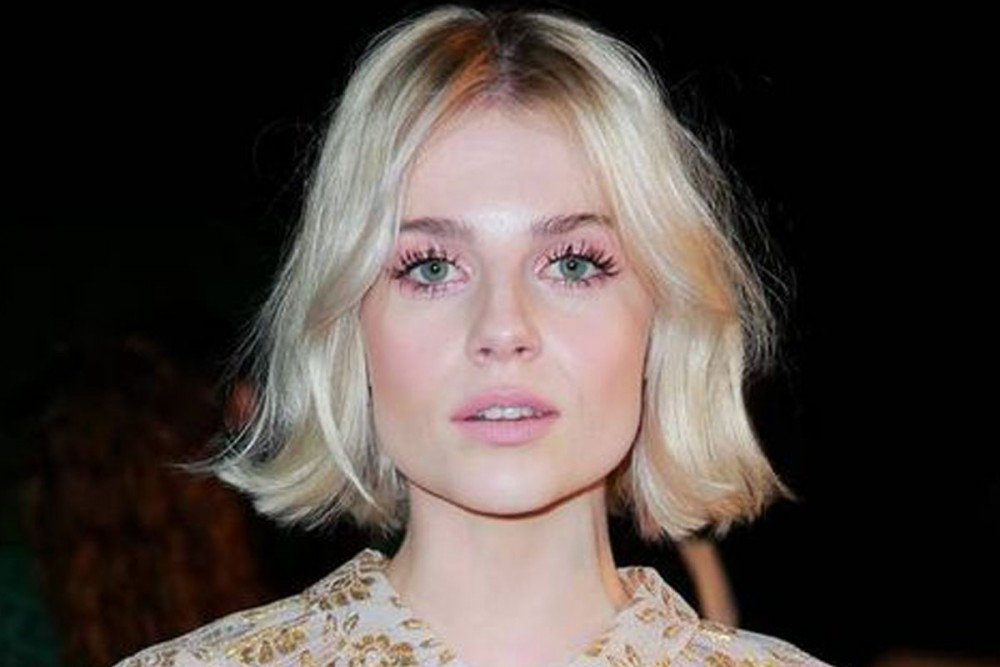 Q
What's your most frequent online purchase?
Q
We really love the biodegradable cleanser bottles you recently introduced, not many hair and beauty brands offer this, why do you think that is?
A
It is expensive and it wasn't easy to do as it was very slow to manufacture. There really isn't a perfect alternative though, I don't believe, just yet to plastics and bottles etc., everything presents a challenge. We try to look at what we can do, and whilst our decisions and choices may not be 100% perfect, but we try to make a balanced decision and always look for other options and opportunities in the market to ensure we're continually improving.
Q
What's next for you and Salt By Hendrix? Any new products in the pipeline?!
A
I actually did a list today of all the new things coming and I realized how much there is. We have some really amazing skincare products coming out in the next 6 months as well as lots of fun beauty tools leading up to December. We love what we do and so thankful to be able to continue doing this for our customers.