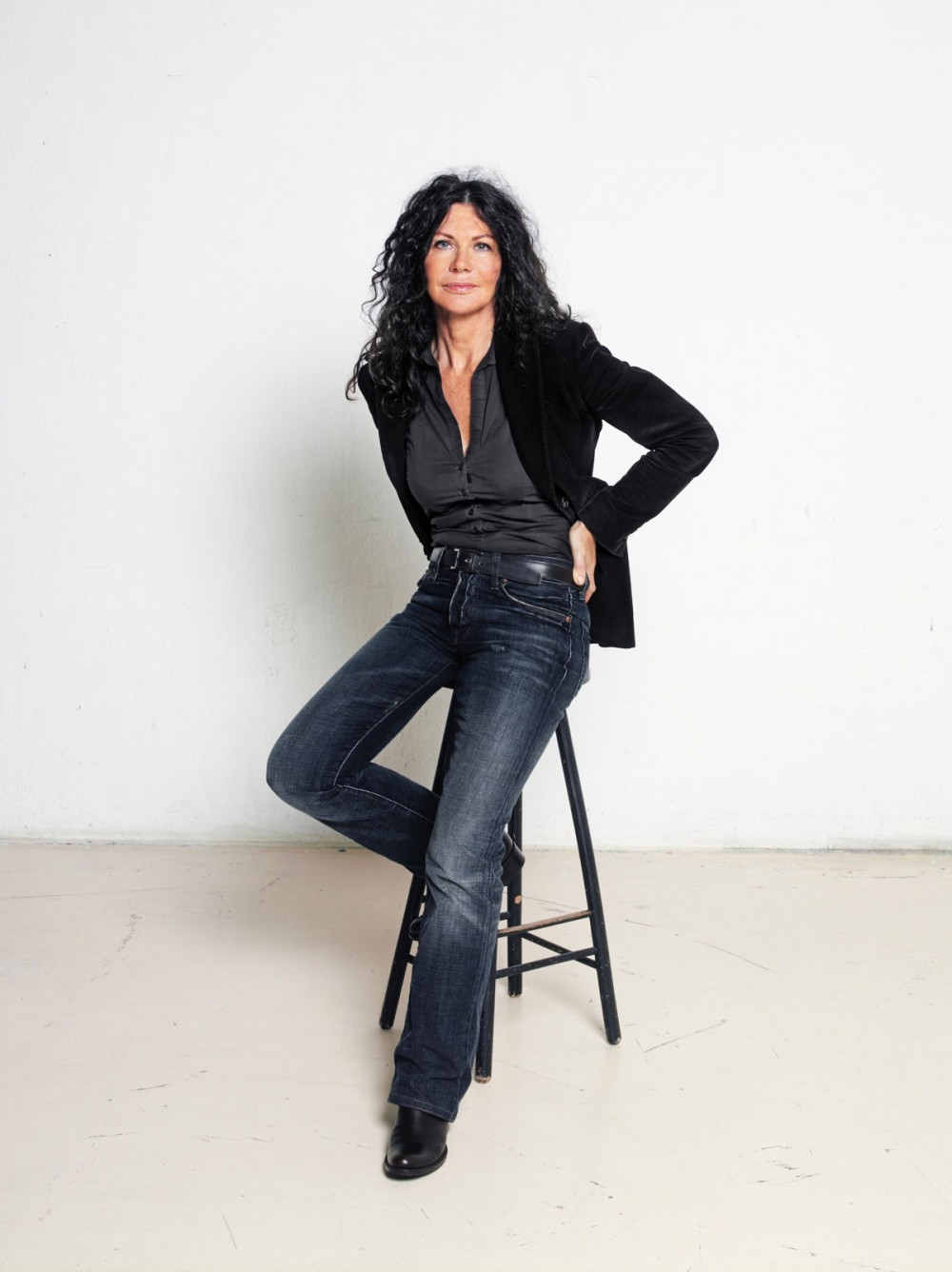 Q
Where are you from, what are your roots?
A
I am Australian, born in Tasmania and so proud of it! I love that island, it really is one of the last un-touched areas for nature lovers to visits.
Q
You are now a world-renowned hairstylist with a client list that includes Heidi Klum, Kate Hudson and Keira Knightley. You are a mum, a wife, a gardener AND you are the creator of globally successful haircare range Iles Formula. With all of that under your belt - what gets you excited these days?
A
I guess I've always loved a challenge; since I can remember I always pushed myself out of my comfort zone. Covid-19 is a challenge I am dealing with right now, as the company is growing so fast it's almost impossible to catch up. Iles Formula takes every breath I breathe but it's those daily challenges I have to deal with, that makes my days exciting. I also wake to love mails and gorgeous reviews daily and that is exciting beyond words.
Q
What was life like for you as a top session stylist travelling the world?
A
Busy … so busy, I didn't realize it until Covid-19 home confinement just how crazy my life really was. At its peak, I was taking 4 international flights every 10 days! I was juggling celebrity and royal bookings while working on Iles Formula. It was hard work, but luxury travel, gorgeous hotels, every whim was taken care of... but my life was giving to others. Since Covid-19 homestay, I've learnt to give back to me indirectly through Iles Formula. Now I'm 90% on Iles Formula learning to work differently, exposing myself to social media, doing lots of How-To videos and walking customers through my product benefits etc. It's a work in progress and I'm learning a lot. People say it takes 36 days to break a habit and I believe I now have another work rhythm I'm abiding by. I'm very comfortable right where I am right now.
Q
What do you think are the strongest qualities that have driven your success?
A
Believing in myself but more than that, the passion I have running through my veins for beautiful hair.
Q
Are these qualities something you were born with or have you intentionally nurtured them?
A
I have always since I remember loved hair, so no doubt in my mind I was born loving hair and if destiny is a thing… mine was hair. Regards believing in myself, a lot of that came later, after I'd had many, many hair experiences.
Q
Success is very rarely a straight path, although from the outside, looking in it can seem that way. How do you approach failure or obstacles in your path when you encounter them?
A
Obstacles in my path, I have had them. They seemed massive at the time, but now reading your question and looking back on those obstacles …Everyone one of them opened a new and better door. I'm not good at accepting defeat and will always try and recreate a positive from a negative situation. My friends often quote me *" If it's meant to be, it will be" *
Q
Do you remember the moment when you first decided to go for it and create Iles Formula?
A
Iles Formula shampoo conditioner and serum were my on-set private formulas for over a decade. So they really were bespoke and tailored for my needs to have a product that instantly transformed hair that felt like straw to sumptuous silk . During this time there were celebrities, top models and royals in my chair experiencing my formulas. It was never my plan to be a founder of a haircare brand. Those clients started to give me orders for the products, so to deliver them I had to find a manufacturer and produce them... the rest is history! Today Iles Formula is global and I'm a founder /president of a beautiful family-owned, niche hair care brand.
Q
Putting your name to a product takes guts, was that a big call for you?
A
You are telling me, especially my name ILES as for the first years everyone was saying it incorrectly. I get the biggest thrill these days to hear the correct pronunciation which sounds like Isles in the British Isles. The truth is, I never named it. It got nicknamed on set, everyone was asking me for my Iles Formulas and I just took the name and ran with it.
Q
What makes Iles Formula special?
A
It was a brand developed for me ( myself ) carte blanche for sheer performance. My brand is performance-driven not at all numbers-driven. Even today as I format new formulas I'm still working carte blanche till the performance is perfect. Now it's more than what just pleases me, whatever I produce wears my family name so it has to be beyond perfect. But for sure they will be smaller collections.
Q
Iles Formula is recommended for all hair types, how can this be?
A
Yes, my formulas do work on all hair types. None of my formulas coat or build up on the hair shaft, in fact our conditioner is possibly the only one of its kind on planet Earth that does not coat the hair shaft. Hence it works for ALL hair types as does all the Iles SKU. Let's take the hair mask as an example a cocktail of raw ingredients and vitamin-infused rich butter; someone with thin fine hair would apply it once a month, whereas thick coarse hair every week. Iles Formula is extremely high performant and perfectly PH balanced and does work on all hair types. Let's take a brand a mass-market or even let's say a famous salon brand with over 40 SKU in a range. Analyse those brands, most of that "noise " is marketing. Most of those brands have one or 2 hero items that sell and the rest is noise. Sheer marketing. The more mass the less performant a brand and the more SKU they have. You will see a change coming... I'm sure of it. Iles Formula has 6 high performant SKU and we are the best-selling haircare in over 92% of our salons/ stores. I believe the future will have these brands scaling down concentrating more on performance. I'm not so sure if they will ever be not numbers-driven, but they will be more focused on the end result. The customer today is very well-read and very demanding for performance.
Q
How much do the clean lines and minimalist design of Iles Formula reflect your own personal style?
A
Not at all really; my home is 300 years old. I love everything that has a soul or a story. I love romantic overgrown gardens and rambling country rooms of stylish comfort. Iles Formula is actually a contradiction as its pure, graphic and minimalist but it's exactly as I imagined it should be once I decided to manufacturer it. My goal was to have a graphic vessel that was not commonly round ...beautifully boxed that would work on everyone's bathroom shelf. White was non-debatable, no other color ever was considered and the logo care cross was always there in my mind I never even imagined or suggested anything else since day 1.
Q
What's on your shower shelf?
A
3 Litre bottles Iles Formula Shampoo, Conditioner, Finishing serum and a body sponge and comb. We all in the family use the Iles shampoo as a hair and body wash (lots of skincare ingredients inside, it's really fantastic on the skin too!) If you plan to do this, apply the shampoo on a pure sea sponge so not to waste the precious product, a little on a sponge goes a long way with an abundance of sumptuous lather for the body!
Q
What little thing brings you joy each day?
A
Waking up early in the morning, cooking for family and friends, being at home, walking in my garden, gardening (all of it), arranging fresh flowers for the home, oh and in winter, I love to sit beside an open fire with a laptop on my lap!