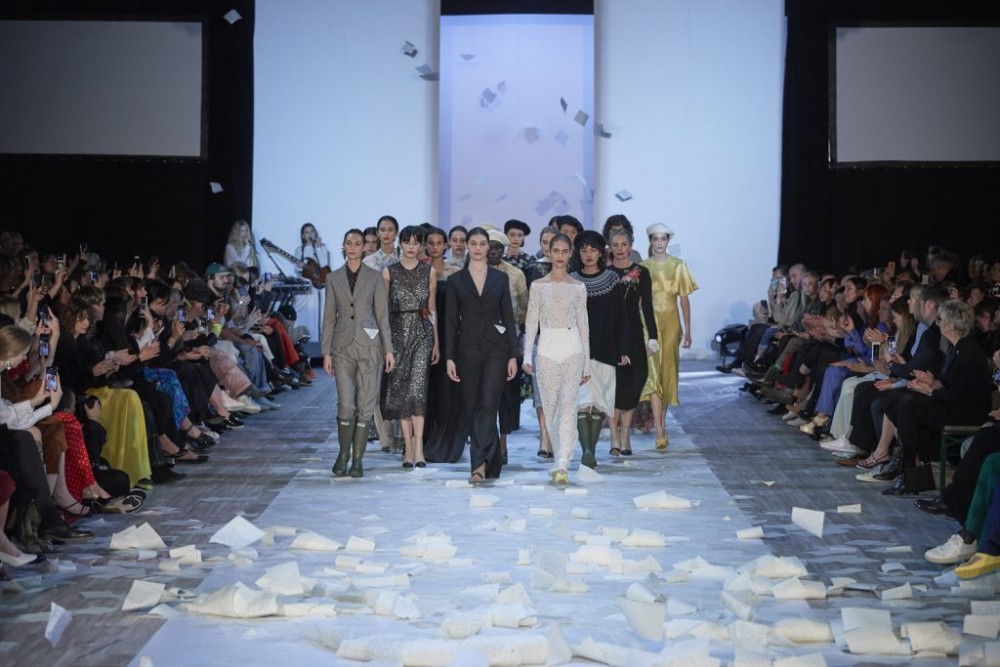 This year Kate Sylvester opened New Zealand Fashion Week with a stellar collection titled 'Love Letters'. Referencing the romantic exchange of love letters between her parents in the 1950's, the runway was awash with these ink penned correspondences. The show was a mix of tender nostalgia and the sharp design that we all love to see from Kate.
Sean Mahoney lead the hair for this show creating a stunning update on the military knot. Here's how he did it:
Step 1 - Evenly spray in lightweight stay-in pre-style primer Evo Day of Grace to hydrate hair from roots to ends. Use a dryer to apply heat to smooth out hair through the lengths.
Step 2 - Section hair into two from ear to ear, keeping the front section out. Use a Cloud Nine Original Iron to straighten small sections at a time.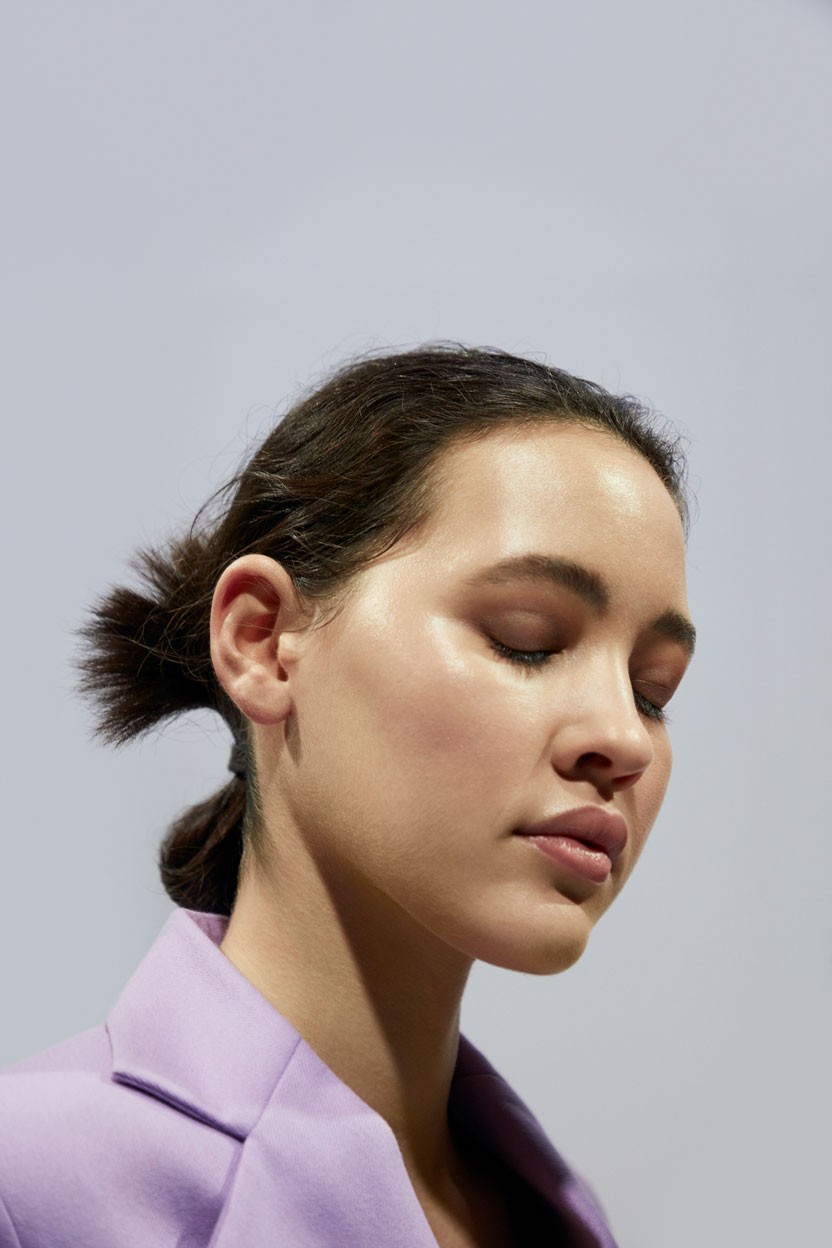 Step 3 - Take a fine section of hair at the nape of the neck and tie into a low ponytail. Apply Evo Miss Malleable texturising spray to the ponytail then smooth it into place with your dryer.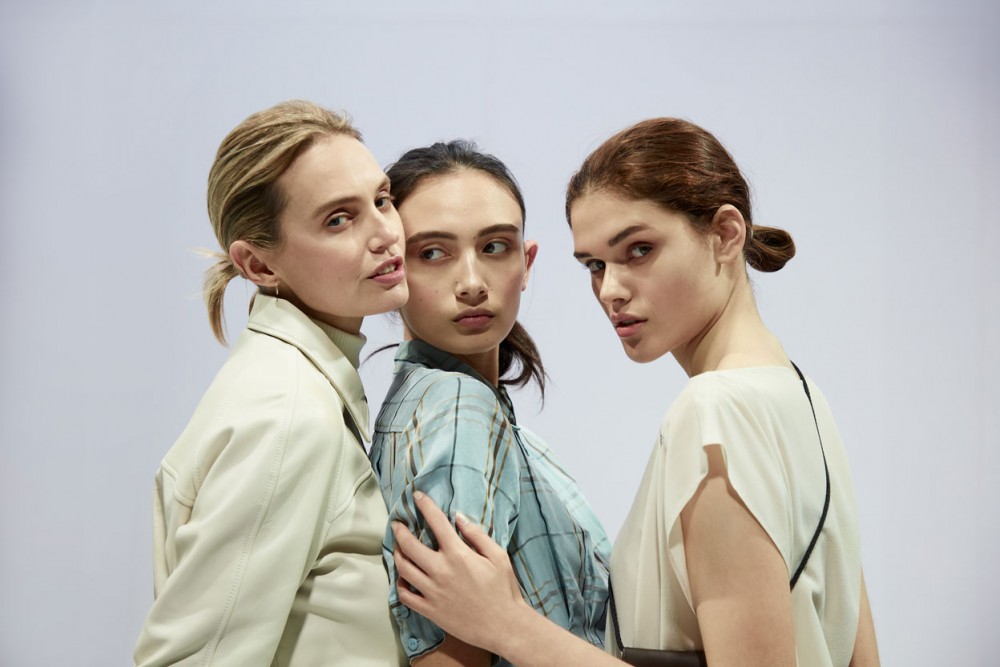 Step 4 - Generously spray with dry spray wax Evo She-Bang-a-Bang through the top section of hair to ensure natural hold and shine. Pull all sections of loose hair back to tie into a larger ponytail and brush this out smoothly with a boar bristle dressing brush.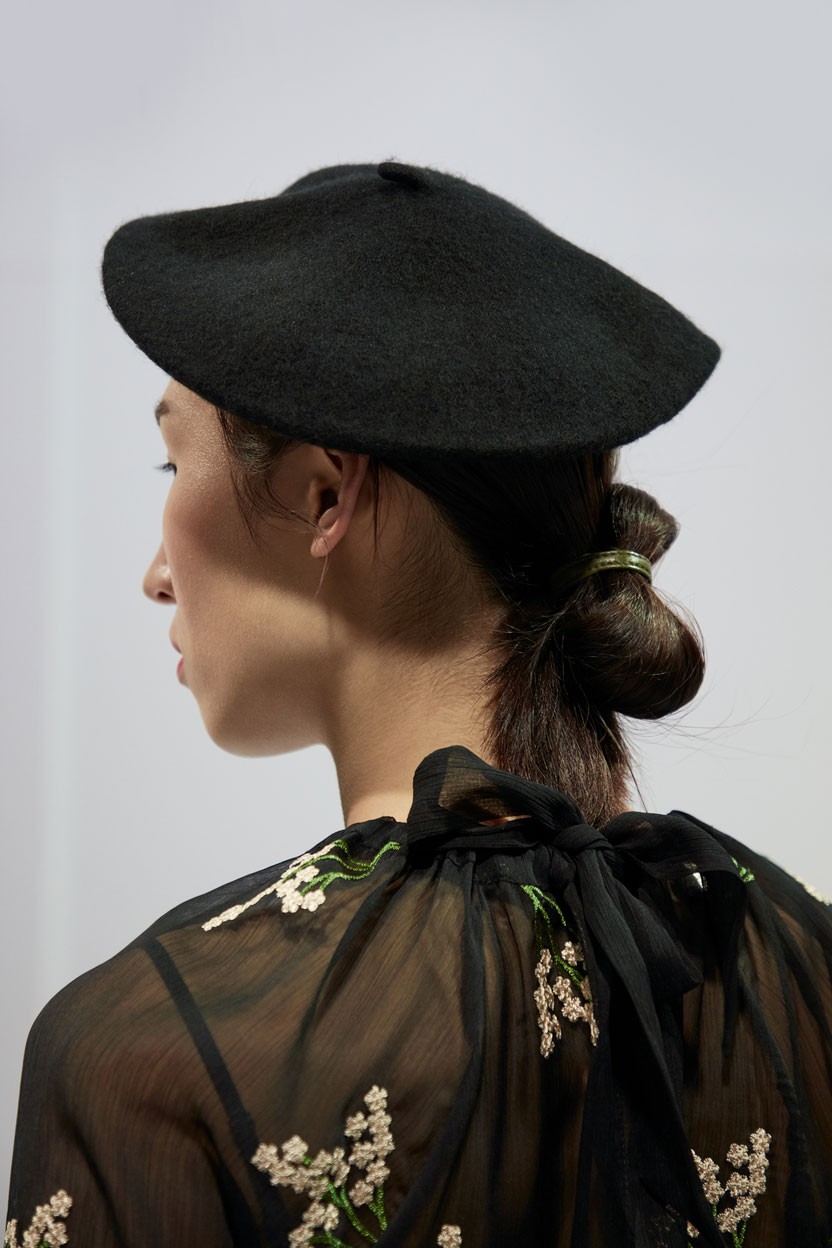 Step 5-Loop ponytail around to make a knot and tie tightly with elastic. (Covered with a leather tie for the Kate Sylvester show). Spray the knot generously with Evo Helmut Strong Hold Hairspray for a firm hold and then use a finishing spray for flexibility on the slanted sideways ends.