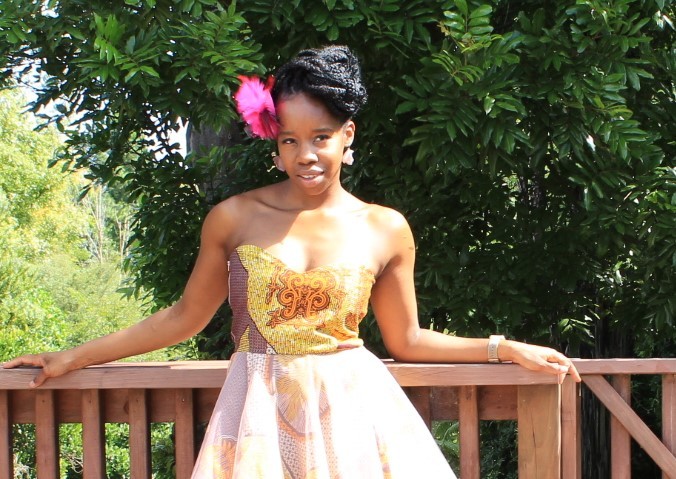 Mutsa Anesu Murare is the owner & creator of Mama Taku's Butters, a range of hair products handcrafted for curly and coily hair.
Q
WHAT IS YOUR CHILDHOOD BACKGROUND?
A
I was born in Zimbabwe and attended primary school there then moved to New Zealand when I was 12.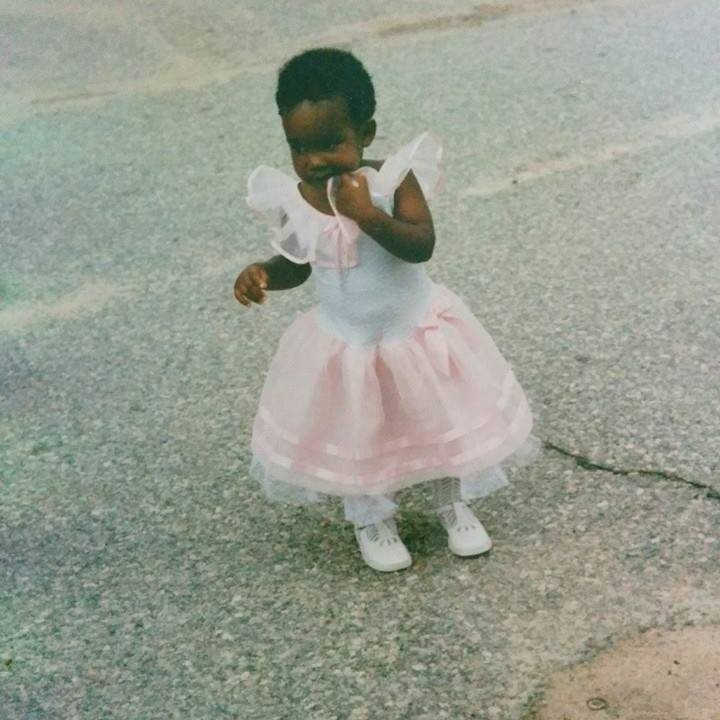 Q
WHAT EXPERIENCES STAND OUT FOR YOU WHEN YOU FIRST LIVED IN NZ?
A
When I moved to New Zealand I remember feeling perplexed and out of place and for the first time really being aware of my blackness. When I moved to New Zealand, there were not as many African faces as there are now and at 12 years old, I didn't have the maturity to introspect deeply into my identity - I just wanted to fit it in so it was a difficult time. I also had no female role model - my mum passed away when I was four and I have four brothers and no sisters. So settling into this new place was really difficult for me. It meant that I had to forge my own path and I probably would not be where I am now were it not for those experiences.
Q
WHY DO YOU THINK OUR HAIR IS SO INTRINSICALLY LINKED TO OUR IDENTITY?
A
I think hair is just as much as part of the package as skin colour and the colour of one's eyes. It is literally your crowning glory. It just so happens that people from different parts of the world have different hair types too. So naturally it's a part of our identity too.
Q
WHY DO YOU THINK GOOD HAIR BRINGS US SO MUCH JOY?
A
First of all - what is good hair? I think good hair is hair which you are confident and comfortable handling. Hair that you know well and have a healthy relationship with. I feel that these are the bones of good hair. A good style is a product of that relationship. I think it brings joy because it is part of the totality of who you are. When the hair on your head is the best representation of who you are inside, there is a sense of alignment and peace that stems from that.
Q
WHAT DO YOU THINK IS A COMMON EXPERIENCE FOR PEOPLE WITH AFRO HAIR?
A
I think there is a sense of disenfranchisement and feeling forgotten by the hair industry. When I started my hair journey there was no one around to educate me on what to do. I remember trying to look a for a hairdresser to my hair trim and I was mostly turned away. A woman from Rodney Wayne who finally agreed to trim it (because her daughter's father is African) trimmed it with thinning scissors in a bid to make my hair more 'manageable'. Not only did this damage my hair, but the messaging was also dangerous too. I left the hairdresser feeling like my hair, as it grew out of my head, was a problem to be fixed. I don't think that this was her intention but I do feel that there is a lack of education about afro hair, even for hairdressers and that more needs to be done so that all hairdressers feel confident dealing with all types of hair.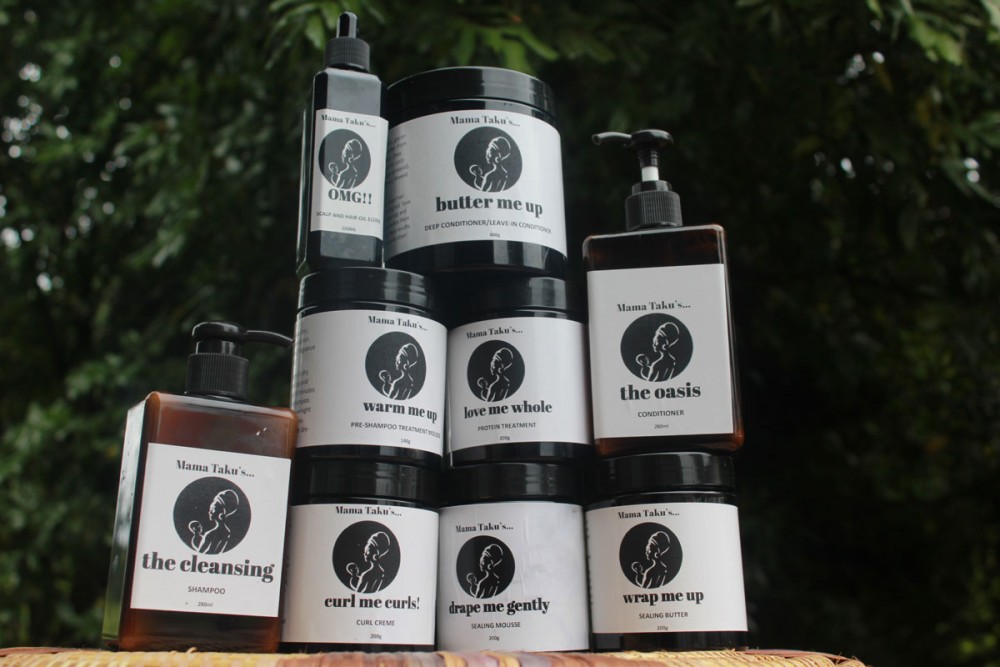 A
Mama Taku's Butters is my offering to women with kinky and curly hair - to help them build healthy relationships with their hair. I do this by offering hair products which I have specifically created for kinky and curly hair as well as offering education.
Q
WHAT INSPIRED YOU TO CREATE MAMA TAKU?
A
Mama Taku's Butters happened naturally. I have always been a DIYer. Since starting on my natural hair journey I've always been passionate about educating my sisters about it. The two passions merged and Mama Taku's Butters came to life.
Q
WHY IS MAMA TAKU SO GOOD FOR AFRO HAIR TYPES?
A
I have afro hair. I wanted products that would work on my hair using ingredients as close to nature as possible and using all the principles and secret recipes I have learned over the years. I am the mad scientist that tries the experiment on myself first then offers it to the world - I only offer products that I am 100% confident about using myself.
Q
HOW DOES SOMEONE GO ABOUT GETTING BACK TO THEIR NATURAL HAIR TEXTURE?
A
There's no quick fix - Let it grow out
Q
DO YOU THINK WEARING AFRO HAIR NATURALLY IS IMPORTANT FOR OUR CULTURE?
A
Absolutely! I think we need to see beauty in all its various forms whether afro, straight, curly, long, short, braids, weaves. However you like it as long as you feel confident and beautiful.
Q
WHAT ADVICE DO YOU HAVE FOR SOMEONE STRUGGLING WITH THEIR AFRO HAIR TEXTURE?
A
Moisture moisture moisture. Our hair loves moisture - and some patience too. Rome wasn't built in a day but educate yourself in the right routines and products for your hair. Once you get into a routine - you'll find it much easier.