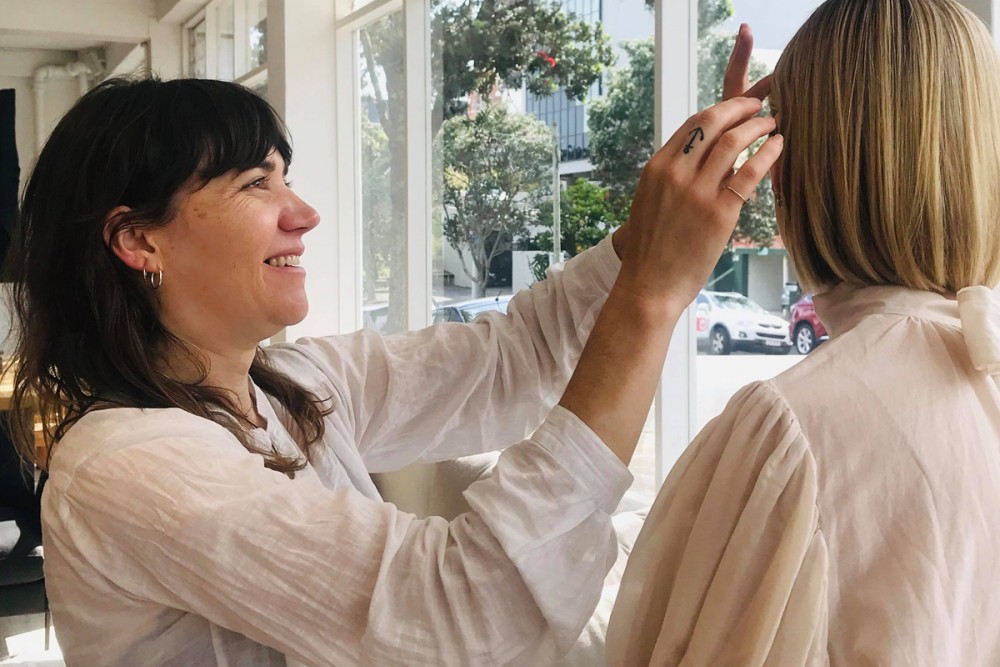 Q
How did the idea for creating Botaniq come about?
A
I left school and became a hairdresser when I was just 16 years old. In my 20's, I studied science full time majoring in Chemistry and Micro Biology. I did a bit of science journalism and some environmental consultancy working with King Tides which is an initiative to raise awareness of rising sea levels. When I picked up hairdressing again I wondered how hard it would be to make my own hair products. Turns out, it's really hard! I wanted to get a better understanding of how to make cosmetics so I went on to study some more and get a diploma in Formulation Chemistry.
Q
Interesting moments in your journey of making Botaniq?
A
I had always been really interested in science. Creating Botaniq has been super challenging, it's hard to make hair products that are 100% naturally derived. This is a really difficult thing to achieve in haircare because hair products have always been inherently synthetic. Shampoo trees just don't exist. With skincare you can put a natural oil on your skin but that won't work with hair care, you'll be an oily mess. Now the cosmetic industry as a whole is shifting. Consumer demand for natural products is very high. People generally want to avoid synthetics but they won't sacrifice quality. Making Botaniq has been a journey of trial and error, but when I nail it, it's amazing. There's a science behind what I make but it's still a very creative process. One of the coolest things in this journey has been meeting other hairdressers that use my product and hearing their ideas and thoughts and what they want from the products they work with.
Q
What would you describe as the number one value of Botaniq?
A
I believe in true transparency of ingredients and sustainability. I believe fossil fuels aren't the future, anything that relies heavily on fossil fuels isn't sustainable. That's why Botaniq is packaged in glass; that's why my bottles are screen printed and not stuck with a paper and glue label. I question the environmental impact in every step of what I make.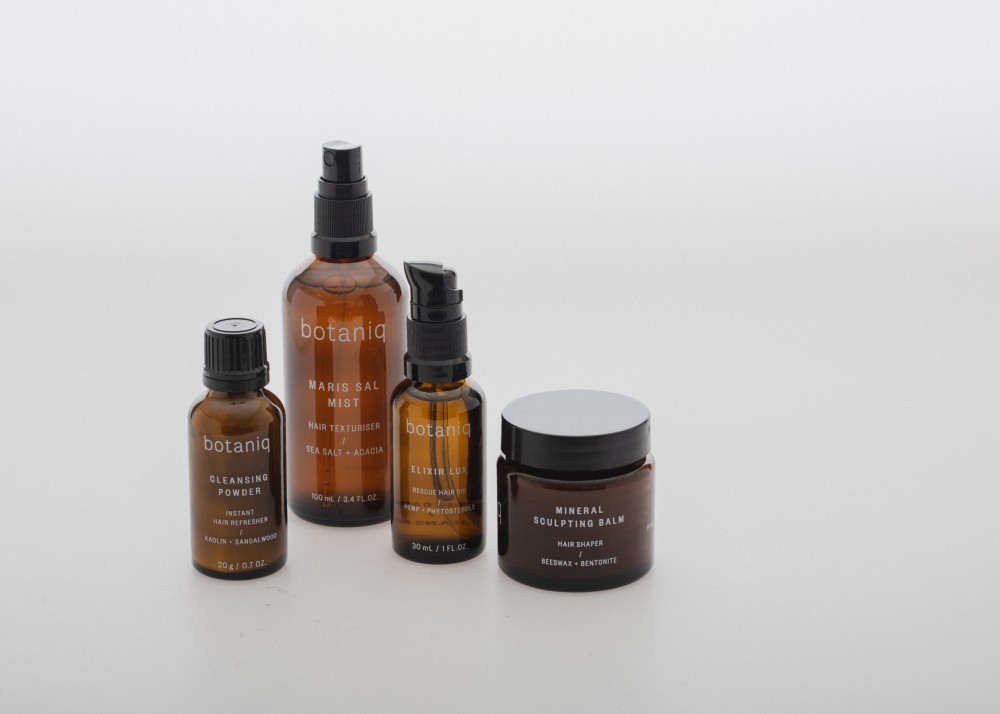 Q
Who have you made Botaniq for?
A
I want people to enjoy their own hair and enjoy it in its natural form. Botaniq is an extension of my style of hairdressing which is uncomplicated and natural, and the science is there to get you great results.
Q
Do you have any ultimate hair tips?
A
I love air-drying hair. The less you touch your hair the better it will be. Stop playing and fiddling with it! Leave conditioner off your roots, your roots don't need conditioning, your natural oils will do that job for you.
Q
What do you think people's greatest hair concerns are?
A
People are always concerned about fluffy or frizzy hair. Botaniq contains proven moisturising actives and heat protection actives. Preventing damage is key, once that damage is there, really only a haircut can fix it.
Q
What's the biggest seller in the range?
A
Absolutely the Maris Sal Mist.
Q
What's your most frequent online purchase?
A
Vintage clothing from Trade Me. I think that's the only thing I buy online.
A
My prototype formulations for Botaniq Shampoo and Conditioner.
A
Maryse, she is local and is doing great things with natural skincare. You can find her products at Simon James.