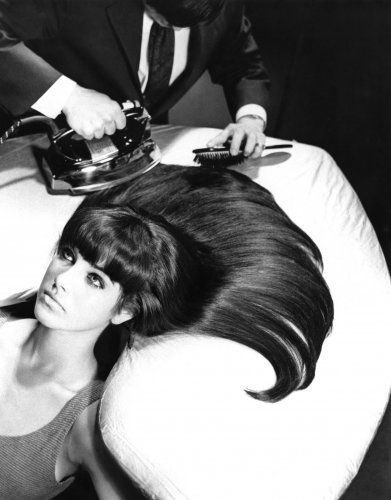 WHAT IS IT?
Much like a primer for your face, a primer in haircare will give you an even base surface; it's the foundation for your hairstyle that also serves as a heat and UV protectant. If you frequently use a blow- dryer, straightener or curler then you should add this step to your haircare regime.
HOW DOES IT WORK?
Primers prep your hair for heat styling by creating a humidity-resistant barrier giving it protection from dryness, damage as well as environmental factors. They leave your hair feeling softer, shinier, smoother and more manageable than ever before; just like a primer for your face helps makeup lasts longer, smooth the skin's surface, and even out the skin tone. A hair primer can even help your hair stay cleaner for longer too!
OK, HOW DO I USE IT THEN?
Apply the product to damp hair, combing it through with your hands to cover each strand. Its best applied before air-drying and straightening or curling as it helps protect your hair from heat damage. Primers can be used after each wash, they are super lightweight and won't make your hair feel oily or greasy.
BUT WHO NEEDS A PRIMER?
If you use heat styling tools then a primer is an essential! There is one for every hair type.
Colleen recommends these primers:
PRIMERS FOR ALL HAIR TYPES