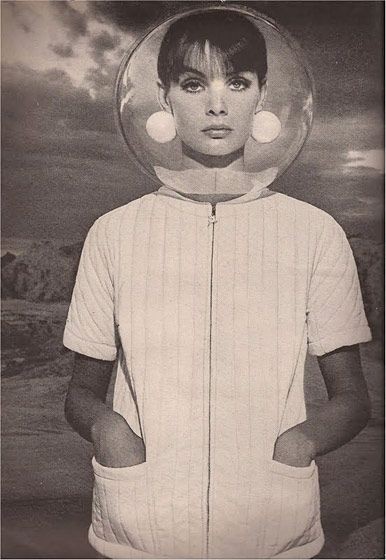 As winter descends we sadly say sayonara to air-dried hair and bonjour to our trusty blow-dryer. No longer can we shake out our wet hair after a wash and step out the door safe in the knowledge that our locks will be happily dry by the time our morning commute comes to an end.
Ah, summer. We'll see you again in six months or so. In the meantime let's talk heat protection for hair.
Nobody is going to argue that blow-drying your hair and styling with hot tools won't get you a polished and lasting look for your hair. For the small investment of an extra 30 minutes in the morning, your hair will look great for days. It takes a bit of a toll though. Using a heat protector is your best bet over the winter months to keep your hair in tip-top shape and reduce unwanted damage and stress on that cuticle.
Did you know that hot tools and blow-dryers reach temperatures of up to 250 degrees celsius? You probably do, you probably have a scar on your hand to prove it too.
Once your hair is damaged by heat, you could be facing an XXL trim next time you see your hairstylist. Studies suggest that the most damage you can inflict on your hair is high heat at close range on very damp hair. It's called Explosive Water Evaporation and it's ugly; causing cracks, holes and fraying in your cuticle - eeek. So that quick hot blast first thing in the morning needs to stop, likewise using hot tools on damp hair.
Heat Protectants are designed to protect your hair from high temperatures and reduce heat damage from hot tools and blow-dryers. They work by forming a thin film on your cuticle that slows down heat conduction and reduces water evaporation. Literally the opposite of a quick hot blast – in a bottle.
So Which one is best for you?
MEDIUM TEXTURED HAIR WITH A FRIZZY OVER LAYER - USE AN OIL OR MILK
FINE FLAT HAIR – USE A MIST OR FOAM
COARSE FRIZZY HAIR – USE A CREAM OR GEL
PRE-DRIED HAIR READY FOR HOT TOOLS – USE A SPRAY
References
Heat Damage to the Cortex and Cuticle Sheath of Human Hair Produced by Hot Appliances. Author: Dr. Manuel Gamez-Garcia, BASF Care Chemicals, Tarrytown, NY, USA
Hair shaft damage from heat and drying time of hair dryer. Ann Dermatol. Lee Y, Kim YD, Hyun HJ, Pi LQ, Jin X, Lee WS
The effect of various cosmetic pre-treatments on protecting hair from thermal damage by hot flat ironing. Y. ZHOU, R. RIGOLETTO, D. KOELMEL, G. ZHANG, T.W. GILLECE, L. FOLTIS, D. J. MOORE, X. QU, and C. SUN, International Specialty Products, Wayne NJ (Y.Z., R.R., D.K., G.Z., T.W.G., L.F.), and ISP Shanghai Global R&D, Shanghai, China (X.Q., C.S.).