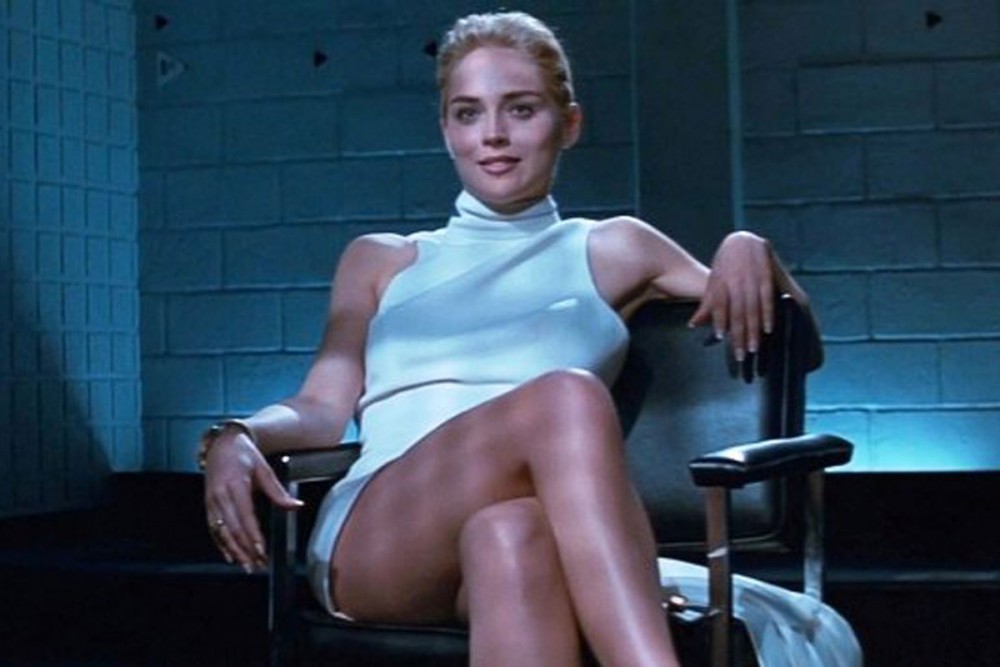 Ever wonder what a merkin is?
It is a pubic wig. Yes m'lady, a toupee for your nether regions.
Pubes have come and gone throughout history; for religious reasons, hygiene, to appeal to the opposite sex or personal preference - so, you might be wondering why someone needs a fake bush, especially in today's scaped society. Commonly donned by prostitutes, high society, porn stars, and actors alike - a merkin is used to shield one's private parts from pubic lice, for modesty, historic accuracy in films or filling out full-frontal nudity on the screen. Let's get into it, shall we?
Dating back to the 15th century The Oxford Companion to the Body traces whispers of the merkin back to 1450. The 'Malkin' as it was known - though it is unsure what the exact reason it came about in the first place - was used by prostitutes who were essentially ordered to shave their pubic hair to stop the spread of pubic lice and venereal diseases, which were rife in those days because hygiene was not. Women of high society who were sick of pubic lice from their husbands also took to shaving and covering up with a merkin. Remember, this is before a time of regular bathing was a top priority, so you can only imagine how quickly icky things spread around.
Being clean-shaven wasn't seen as attractive at all because it was most common among those trying to conceal sexually transmitted diseases, prostitutes in other words. Merkins' were embraced because a full bush was a symbol of health and wealth. It was clearly much easier to be clean-shaven with a wee 'wash & wear' modesty merkin from the local wigmaker to cover up than to deal with constant itching, scratching, or loss of work.
Shaving your pubes by choice of appearance wasn't popularised until 1946 with the introduction of the bikini, those hairless bods then adorned the pages of Playboy until an au natural full bush re-emerged in the 60s and 70s. The Brazilian wax was 'invented' in 1987 and preferred mainly by porn stars during the '80s and '90s before entering the cultural consciousness in 1999 when Gwyneth Paltrow (of course) said the look was life-changing.
The grooming of pubic hair dates back to the Ancient Egyptian Era; Cleopatra was very well known for her long, shiny pubic hair extravaganza, which she proudly brushed and oiled, so much so that people of similar ilk were known to imitate her. "Noble and wealthy people were known to wear wigs ... and it is thought that a type of merkin was fashionable; it could be worn to show that they were rich enough to maintain their pubic hair." Similarly, however, poor people were required to shave or wax to rid themselves of pubic lice.
WHAT WIGMAKERS USED TO CONSTRUCT A MERKIN
The 15th century was long before the invention of synthetic materials so they were made using natural fibres, such as horsehair, goat hair, or hair from human corpses - being a grave robber was a lucrative source of income so selling body things wasn't unusual. The hair was washed and sewn into lace and glued into place. How's this for a bit of fun; "Some prostitutes even used them to give their nether regions a bit of razzle-dazzle. So a natural brunette could offer differing collars and cuffs to demanding customers" – according to The Guardian.
These days "Most merkins are made from various forms of lace, ranging from low-end mesh to high-end French silk lace. Most clients prefer it to be made with human hair [from the head]. The hair is treated to give it a kinky (no pun intended) texture, so it resembles pubic hair." – The Daily Beast
During the 19th century; fancy rich, British men would collect pubic hair or bits of merkin from their lovers as a keepsake, a souvenir if you will. Just imagine finding a stash of pubes in a pretty box at your new lover's place. The museum of St. Andrew University in Scotland does have a snuff box full of one of King George IV's mistresses' pubic hair.
These days, merkins are mainly worn on screen for historical accuracy or as a kind of safety blanket. I spoke to hair and makeup artist and costume designer Katie Melody Rodgers, who has been working in the film and TV industry for the past 8 years, and has recently been working on a feature film applying merkins to the actors for the first time.
WHAT ARE THE REASONS AN ACTOR WOULD CHOOSE TO WEAR A MERKIN?
Modesty or for a more "full" look for a period film
WHO'S INVOLVED IN DISCUSSING THE SPECIFICS OF THE MERKIN THAT'S NEEDED?
The intimacy coordinator discusses with the talent, director and makeup department prior to filming the level of nudity the actors are prepared to do for each scene.
WHAT EVEN IS THERE TO CONSIDER WHEN IT COMES TO SELECTING A MERKIN FOR SOMEONE?
Matching it to the actor's other body hair colour, size etc.
WHAT'S THE PROCESS FOR APPLYING A MERKIN?
A nude g string called a Shibue is fitted/ taped then the merkin is glued to the Shibue. The lace front of the merkin is attached to the skin above the Shibue with spirit gum.
WHERE DO YOU GET YOUR MERKINS?
The ones we used for this production were hired from another makeup artist. Varied sizes, hair density, colour etc. They get cleaned with isopropyl Alcohol like a wig so totally hygienic.