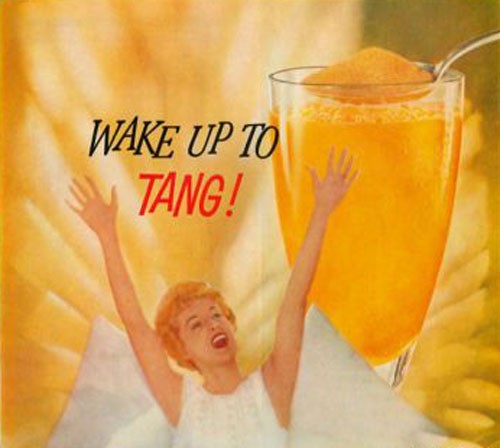 Got a cold or a hangover? Vitamin C to the rescue, with chicken soup a close second. It's 100% a staple in our skincare regime but what about haircare?
Vitamin C or Ascorbic Acid is a potent antioxidant found in vegetables and citrus fruits such as 🍋🍊🥝🥦🍓 It protects our cells and delays damage caused by free radicals e.g. Alcohol, cigarettes, pollution, junk food and UV rays and stress. We love it for its anti-ageing properties and the reason for our thick, bouncy hair!
As a supplement Vitamin C helps with the absorption of iron found in whole grains, nuts, seeds, legumes, and leafy greens. Iron is an essential mineral for hair growth. Make sure you get the required daily amount of Vitamin C for the hair of your dreams!
PROTECTION
The antioxidant properties in Vitamin C protect our hair from damage caused by free radicals which result in brittle, weak hair – not an ideal scenario for long, healthy locks. This lightweight, multi-tasking styling spray is packed with rich oils to detangle, help fight frizz and hydrate while repairing and fortifying hair.
AIDS IN FIGHTING BACTERIA
Bacteria on scalps can cause dandruff which can then go on to clog up hair follicles. Vitamin C aids in fighting this bacteria and provides a clean environment to encourage the growth of new hair. Yuss. This is a super-hydrating wash that will replenish hair and scalps with much-needed moisture. Ideal for hair that's naturally dry, or exposed to harsh, dry climates, it's packed with antioxidant goodness to help restore a healthy glow to parched locks.
PREVENT PREMATURE AGING
Topical vitamin C has been shown to protect the skin from UV damage and reduce the amount of free radical formation caused by sun exposure. Applying a Vitamin C serum directly to your skin also combats redness as it's a great weapon for fighting inflammation. Collagen is the most abundant protein in our body - over 75% of our skin is made up of it and Vitamin C plays an essential role in promoting production. This water-like serum is antioxidant dense and will help your skin glow naturally. Botanic Facial Serum's unique lightweight texture allows it to instantly absorb into your skin - no waiting time!
Perfect for anyone looking to brighten your skin, improve your skin texture and fight damage caused by free radicals.
COLOUR PROTECTION
Fading hair color, brassiness and bleached out ends are all the result of oxidation in hair. Vitamin C helps retain color by preventing this premature aging process in hair. With an added, color protection complex, this nourishing conditioner is designed to protect and prolong the vibrancy of your shade. It also balances the scalp, tames frizz and seals split ends.
HEALING
With its ability to heal skin cells, Vitamin C increases elastin in your skin which thickens and helps to retain moisture, leaving skin looking smooth and plump :) Soak up the regenerating powers of this Antioxidant, moisture-rich bath soak by Salt By Hendrix. Harnessing the powers of Pomegranate, Organic Coconut Milk and Aloe Vera, this COCOSOAK works to detoxify, hydrate and protect the skin. Sit back, relax, and let the magic happen.