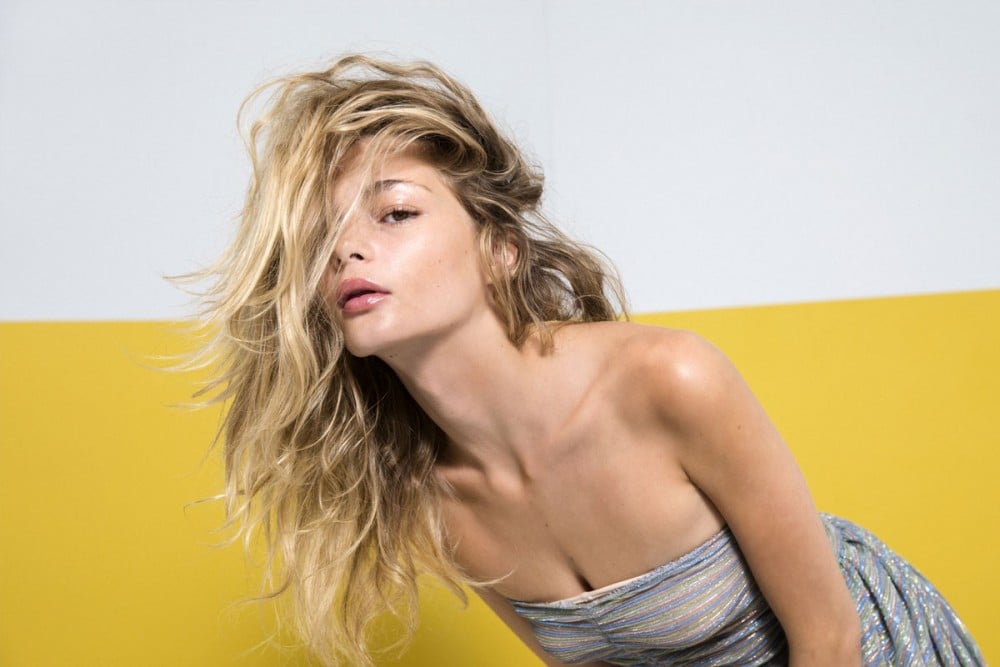 While Vitamin E, or tocopherol, isn't a hot new ingredient or the latest beauty buzz word, it's the vitamin that has been working away; minimizing your fine lines, protecting you from UV light and helping your hair to grow long and strong since way back.
Vitamin E is found in our go-to beauty eye creams, serums and moisturizers, supplements or in healthy foods such as: 🥝🥑🥦🥚🍿🥜🌰🥭 Upping the dose of these guys is a great way to ensure we're getting the recommended daily allowance and accessing all the benefits Vitamin E has to offer.
Here's the lowdown on some of the great things Vitamin E does for our hair and skin:
HAPPY SCALP: The antioxidants in Vitamin E work to repair cells damaged by free radicals, while moisturizing and conditioning skin to create a healthy scalp environment.
LONG AND LUSH: Vitamin E stimulates blood flow. When used topically on scalp, Vitamin E increases blood flow and promotes growth.
FIT AND STRONG: Antioxidant properties can help reduce the breakdown of hair follicle cells leading to healthier stronger hair.
SHINE BRIGHT LIKE A DIAMOND:Protecting lipids from oxidation by free radicals means shinier hair.
DAMAGE CONTROL: Vitamin E protects hair from damage preventing breakage and split ends down the track.
WHO NEEDS IT?
Products containing Vitamin E can be used by any hair type.
For concerns such as a dry or irritated scalp, Vitamin E can soothe irritation and support a healthy scalp.
Dry, damaged or coarse hair and need added moisture and shine then you could benefit from it too.
To plump up fine hair, using a shampoo & conditioner containing Vitamin E will help to encourage growth.
BARRIER BOOSTER: Vitamin E helps to keep your skin's lipid barrier intact – by keeping it intact, it seals in moisture giving skin a soft and radiant appearance.
HEAL AND SOOTHE: The antioxidant is able to boost your skins healing process. Helping to repair damaged skin cells, soothe irritation and reduce inflammation.
UV PROTECTION: Vitamin E is commonly used in the prevention of UV damage. When it's worn in or under your sunscreen, it boosts protection by absorbing the energy from the ultraviolet light. When Vitamin C is included in the mix it becomes even more effective in decreasing sunburned cells.
DO I NEED IT?
Aging skin loves Vitamin E for supporting moisture retention and reducing fine wrinkles.
Inflamed skin can benefit hugely from the soothing power of Vitamin E.
Dry skin gets extra protection from dehydrating free radicals with the hard-working antioxidant power of Vitamin E.
Sun Sensitive skin gets an extra boost of UV protection from a Vit E -Vit C super combo.