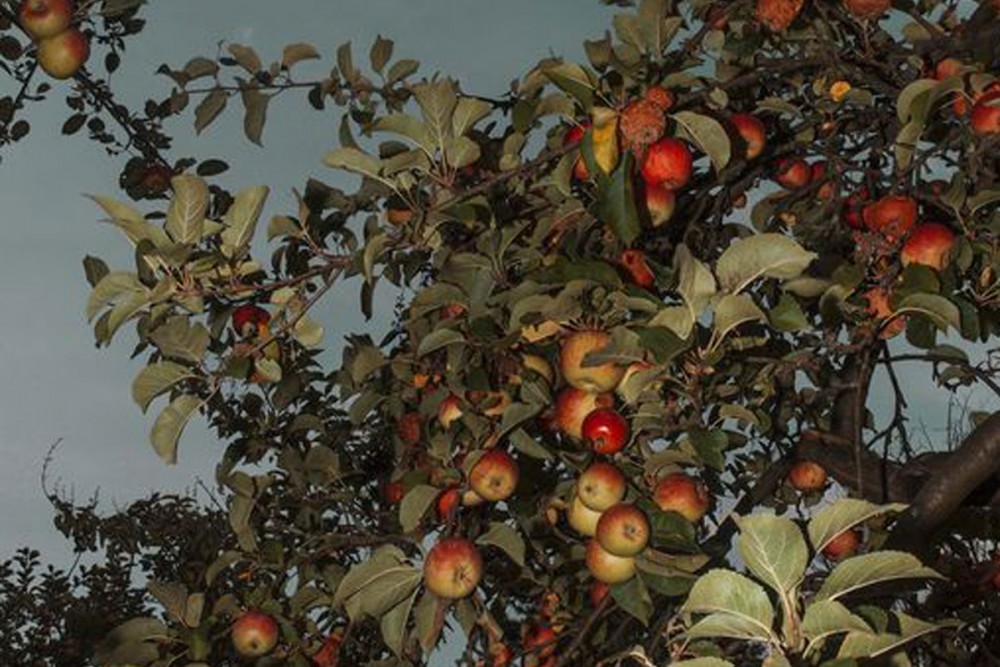 R+CO ACID WASH - APPLE CIDER VINEGAR CLEANSING RINSE
Using apple cider vinegar as a natural rinse for hair used to be a low-key secret. These days it's a runaway haircare trend and that's because it's awesome.
GOOD ACID
The small amounts of Acetic Acid (known as a "weak acid") in ACV lowers your hair and scalp pH and restores it to its natural acetic state. One rinse will have your scalp feeling super clean and refreshed and give an epic shine to your hair.
ACV DOES THE HEAVY LIFTING
Acetic Acid is antibacterial and antifungal too which makes it a great treatment for troubled scalps AND it has the ability to dissolve Hard Water deposits of Calcium and Magnesium from your hair without disrupting your skins natural oils.
IT'S GREAT FOR FINE HAIR
ACV works in a very different way to a shine serum or conditioner. Rather than coating the hair in good oils and fats to create a glossy surface, ACV removes dull cells and product build-up from your hair and closes your cuticle to create a highly reflective surface. It's a weightless shine solution so it is especially good for fine hair that can't handle the weight of a serum.
WHAT'S THE MOST EFFECTIVE WAY TO USE IT?
Use R+Co Acid Wash once a week as a substitute for your shampoo, or for your conditioner for all you co-wash users.
The cool squirty nozzle makes it really easy to apply. Run the nozzle along your scalp, massaging as you go. You can also target the most porous areas of your hair like top layers and ends.
Leave Acid Wash in your hair for 3 minutes to get all the benefits.
Rinse your hair well with water, this is definitely not a leave-in product.
HOW OFTEN SHOULD I USE IT?
We recommend using it once a week. Trust your instincts and use it anywhere from twice a week to once a month.
As always – discontinue use if irritation occurs and for serious scalp problems consult your GP or pharmacist.
KEY INGREDIENTS
APPLE FRUIT EXTRACT: protects hair and scalp from damage and acts as a natural exfoliant. Contains compounds that soothe and moisturize the scalp while strengthening hair and adding a healthy sheen.
ALOE VERA LEAF JUICE: adds strength and lustre to hair. Helps hair retain moisture.
TAMANU SEED OIL: brimming with essential fatty acids and nutrients. Promotes an optimal scalp environment. Strengthens hair, seals in moisture and restores vitality to dull hair.
SCALP HEALTH
ACV contains natural antibacterial and antifungal properties which calm your scalp and prevent yeast build up, so any itchiness or irritation will be decreased.
TREATS DANDRUFF
The natural-anti-inflammatory properties in ACV help prevent the yeast build up on your scalp that causes dandruff.
PRODUCT BUILD-UP
After a couple of days of layering products our hair can look a little oily and flat, ACV cuts through and cleanses away the build-up on your scalp. It's colour-safe too so you don't have to worry about that! (ACV doesn't remove silicones, you'll need a clay mask for that job.)
HAIR APPEARANCE
If your hair is a bit dull, brittle, or frizzy it might be more alkaline or higher on the pH
scale. ACV lowers pH and brings hair health back into balance, as well as closing cuticles which result in smooth, super-shiny hair!