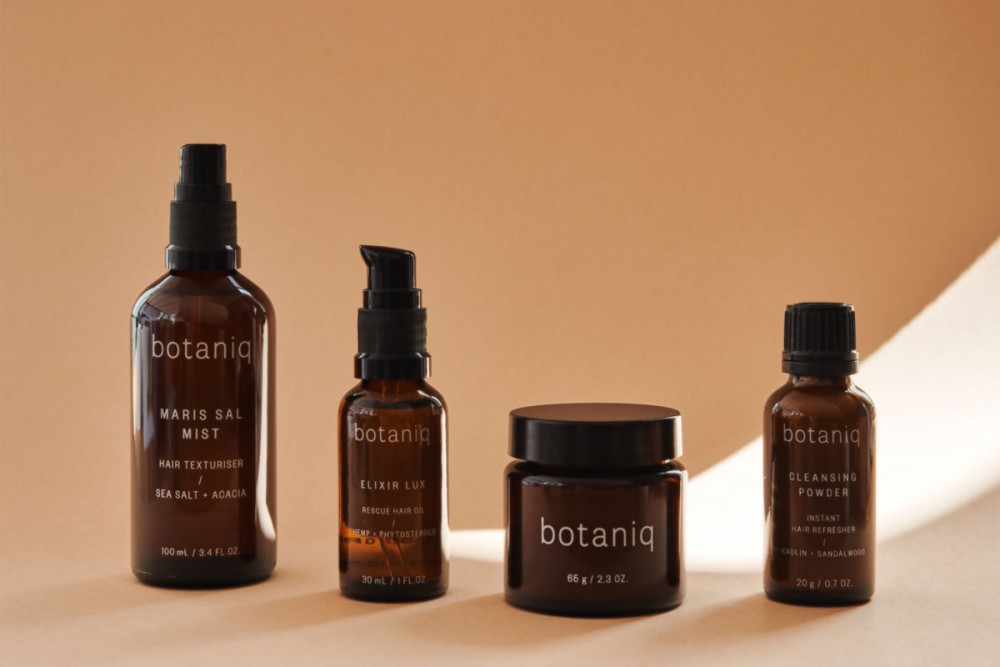 Botaniq is a natural haircare range, formulated and made right here in NZ. Using naturally-derived ingredients that are locally and sustainably sourced; each proven to strengthen, nourish and protect your hair against damage.
MARIS SAL MIST
KEY INGREDIENT: Botanical Actives – Derived from corn and beet effectively offering protection against your heated tools and colour fade, naturally moisturizing and enhancing elasticity to improve the overall condition of your hair.
HOW TO USE MARIS SAL MIST:
Spritz through damp hair and add texture by scrunching, twisting or with a braid.
You can air-dry or blow-dry with a diffuser.
Bring second-day hairstyles to life by lightly misting into dry hair, give it a scrunch with your hands or blast for a few seconds with a hairdryer.
MINERAL SCULPTING BALM
KEY INGREDIENT: Carnaúba wax – A hypoallergenic ingredient that adds a protective layer to your hair to minimise moisture loss, it's pliable offering a stronghold with a glossy finish. The wax is wild-harvested from trees that grow in Northeastern Brazil. The leaves are cut and dried in the sun to extract the wax, a process that does not harm the tree or the environment and provides jobs for local communities.
HOW TO USE SCULPTING BALM:
With a small amount on your hands or fingertips, work it through damp or dry hair from roots to tip.
Then style as you please!
Great for a slick pony or adding texture to short hair.
CLEANSING POWDER
KEY INGREDIENT: Barley Starch – Absorbs excess oils on your scalp and conditions hair to leave it smooth and fresh. As a by-product of the beverage industry, Barley Starch would usually go to waste, however, Botaniq upcycles it to formulate their Cleansing Powder! A high-performance ingredient with minimal impact on the environment.
HOW TO USE CLEANSING POWDER:
Gently shake the powder directly onto your dirty hair at the roots, or disperse into hands and apply that way.
Massage through and leave for a minute before brushing out to remove the excess powder.
You can also sprinkle the powder onto a flat brush and brush through from root to tip.
ELIXIR LUXE
KEY INGREDIENT: New Zealand Hemp – Rich in essential omega fatty acids, vitamins and antioxidants, Hemp Seed oil is super hydrating, minimises breakage and makes hair soft and shiny – basically everything we want, right? Containing anti-irritant, anti-inflammatory topical properties, Hemp Seed Oil soothes an irritated scalp too.
HOW TO USE ELIXIR LUXE:
Apply one pump for finer hair, or two pumps for thicker hair to the mid-lengths and ends of damp hair – this locks in moisture, boosts shine, and protects against heated tools.
To smooth and illuminate, you could apply one pump to dry hair instead.
Looking for an overnight treatment? Got one! Apply a few pumps of Elixir Luxe evenly through dry hair, get your beauty sleep and wash out in the a.m.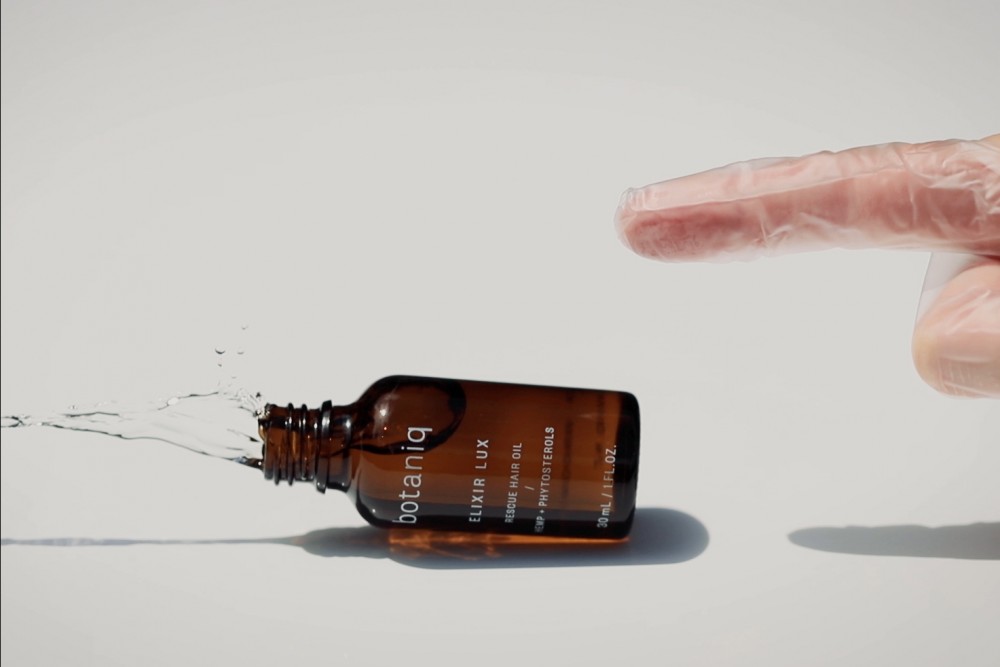 WHAT HAPPENS WHEN YOU PURCHASE A BOTANIQ PRODUCT?
A tree gets planted! Botaniq has partnered with One Tree Planted to plant trees. One Tree Planted is a 501(c)(3) non-profit dedicated to global reforestation.
RETURN AND REFILL FOR NEW ZEALAND SALONS
For salons who use and sell the range, like Colleen, Botaniq is offering a return and refill service! We return our empty glass bottles, they sterilise and refill them before sending them back out in the world. By reusing existing glass bottles, 610 kilograms of CO2 is saved for every 1 ton of glass reused.
*This incentive is only available for salons at the mo, but we'll keep you updated if that changes.
ANTI-RACISM ACTION
Botaniq made it a priority to choose botanical ingredients that have positive social impacts for growers and local communities. They purchase ingredients from suppliers that work in partnership with Indigenous people from the Pacific Islands, Australia and the Amazon.
The NZ native extracts are wild-harvested; Botaniq is currently working to get these made by a rongoā Māori practitioner, using the correct tikanga and protocols.
Every year Botaniq will donate time and money to charities that fight racism in Aotearoa and charities that empower rangatahi Māori.