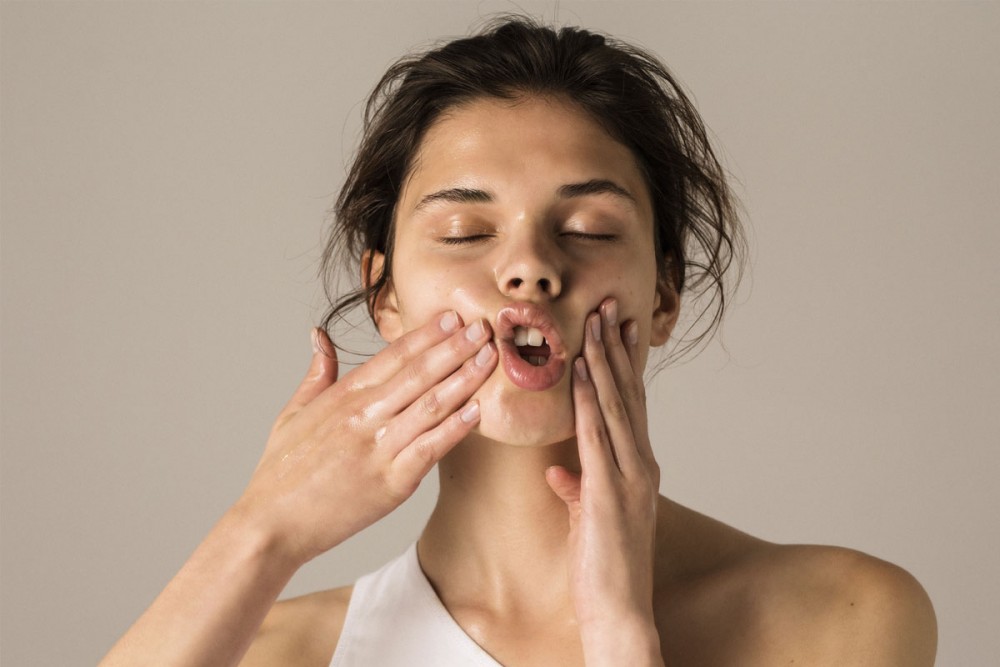 If you, like me, have shelves and drawers stacked with oils, moisturizers, serums, creams, lotions that do all sorts of different things then you might have questions. Many questions.
Like, WTF is the difference between serum and moisturiser? Do I need both? What does a serum do? Let's unpack, because, like hair care, skincare shouldn't be confusing.
WHAT'S A SERUM?
A face serum is a lightweight moisturiser that's either water or oil-based. It contains a high concentration of active ingredients such as; Hyaluronic Acid, Vitamin C or Retinol (Vitamin A) – making them potent and bloody great for targeting a variety of skin concerns such as dry, dull skin, acne or fine lines and wrinkles.
IS IT A MOISTURISER?
Yes and no… serums contain moisturising ingredients like ceramides or hyaluronic acid which assist in absorbing moisture. However, moisturising cream or lotion is thicker and heavier than a serum, and what that does is create a barrier on your skin to keep the good stuff in.
WHAT'S THE DIFFERENCE?
A moisturising cream or lotion hydrates and prevents water loss - serums don't contain those airtight, moisturising ingredients that form the barrier on the surface of your skin. A serum is thinner and made up of smaller molecules that penetrate deeply into your skin, leaving barely any remanence and making them extreeemely effective for targeting a specific concern.
CAN I USE A SERUM INSTEAD OF MOISTURISER?
It really depends on what your skin needs, or what you want to achieve; sometimes you will use either or both. Always apply the serum after cleansing or toning and before moisturiser and SPF, and always refer to the instructions on the bottle.
Keen to try our new Salt By Hendrix serums?
KEY ACTIVE INGREDIENTS
ALOE VERA: Acts as a moisturiser to provide a protective barrier that helps keep moisture locked in! It improves the appearance of aged or damaged skin by promoting new skin cell growth, and is a natural pH balancer, giving your skin a smoother appearance by removing dull, dead skin and unclogging pores.
FLAME TREE: is super hydrating and brightening, it's packed with bio-actives and strong antioxidant properties to target anti-ageing, stimulate collagen production, and protect from sun damage as well as damage caused by free radicals.
ROSELLA aka Hybiscus: apparently, it's nature's botox. It works to minimize the activity of elastase (an enzyme that breaks down our skin's natural elastin - rude) which helps to maintain the elastin in our skin. It contains natural AHAs, that help exfoliate for a healthy glow and is rich in antioxidants which fight off free radicals, prevent premature skin ageing, and can assist with inflammation. Sounds good to me!
KEY ACTIVE INGREDIENTS
KAKADU PLUM: is packed with antioxidants. It has the highest levels of natural Vitamin C in the world - 55x more than orange! So obviously, it has amazing benefits for our skin; firming and hydrating, helps fade dark spots and acne scarring, and improves the way skin responds to UV light, plus it will leave your skin glowing like an angel!
EMU APPLE FRUIT: contains 4x more antioxidants than blueberries, it helps boost Vitamin C absorption and protects against free radicals as well as offer collagen support.
MOUNTAIN PEPPER: is packed full of Vitamin C and Vitamin E, bringing dull skin back to health and stimulating collagen production. The anti-inflammatory and antimicrobial activities help to calm skin and repair sun-damage, too.
HYALURONIC ACID: is used to effectively increase hydration; helping your skin retain moisture (plump it up) and improve overall skin elasticity - therefore treating fine lines and wrinkles (bye-bye) giving our skin that dewy glow. This key ingredient also protects our skin from environmental stressors. It is often used with Vitamin C to assist in effective penetration - so teamed with these incredible Australian natives, it's a match made in heaven.