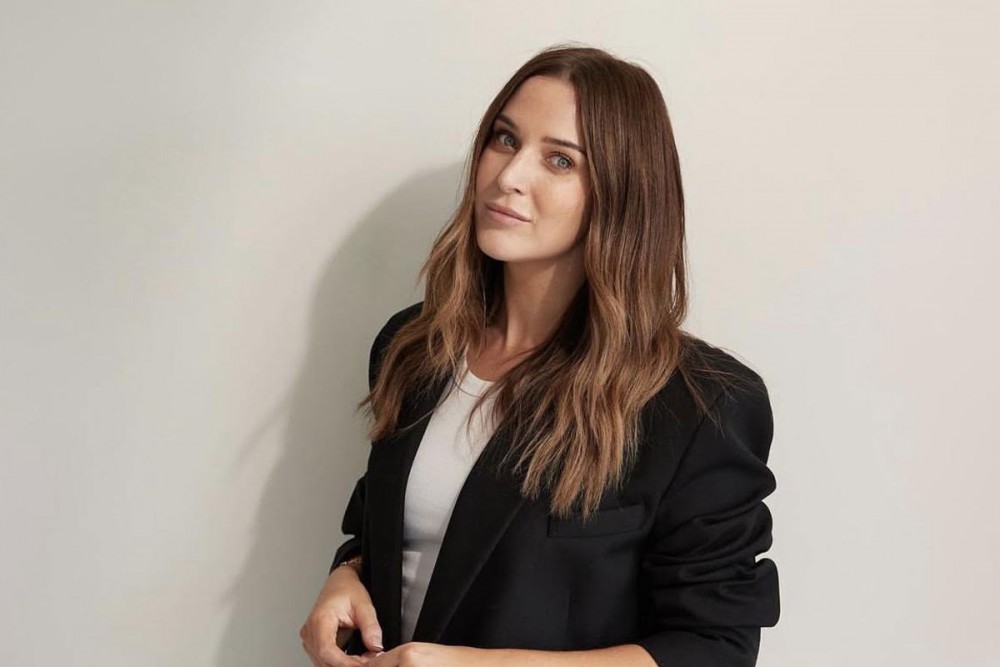 Q
So hey! It's winter right now here in NZ, what's your favourite way to while away on a rainy day?
A
On a rainy cold day, I actually love to chill at home, do some baking with my toddler Albie and quite often I am researching new products/ packaging and looking and dreamy hair and fashion!
Q
You're a working hairdresser doing actual hair day-to-day, what kind of influence did that have in creating the Chloe Zara range?
A
About 5 years ago I made the change to move towards clean colour technology for the health of both myself and my clients. I knew I wanted a haircare range that was healthy with clean ingredients but it had also been a dream for a while to create a hair oil. That was always my go-to product to use on every client in the salon, so that is where the dream of CZH started.
Q
What's it like juggling a clientele and launching a brand, do you have a secret right-hand man/person doing all the boring admin for you? An intern, a mum?
A
At times it can be incredibly challenging juggling both and being a mum, but my soon to be husband is actually the other half of Chloe Zara Hair. Scott does so much behind the scenes from packaging to our online store, wholesale and more. I couldn't have created this brand without him! As it is currently winter, the salon is slightly quieter with clients, giving me more time to work on the haircare business.
Q
Chloe Zara smells really good, I've heard that it's really hard to get that right and it's certainly a big deal when you're washing your hair. How did you do it?
A
It was so important to me to have beautiful smelling products. After working with so many brands over the years I was never a fan of the sweet-smelling candy-like fragrances. The Chloe Zara Hair signature fragrance is actually a mixed blend of my favourite perfumes. We had our signature fragrance created in a green lab in Grasse, France.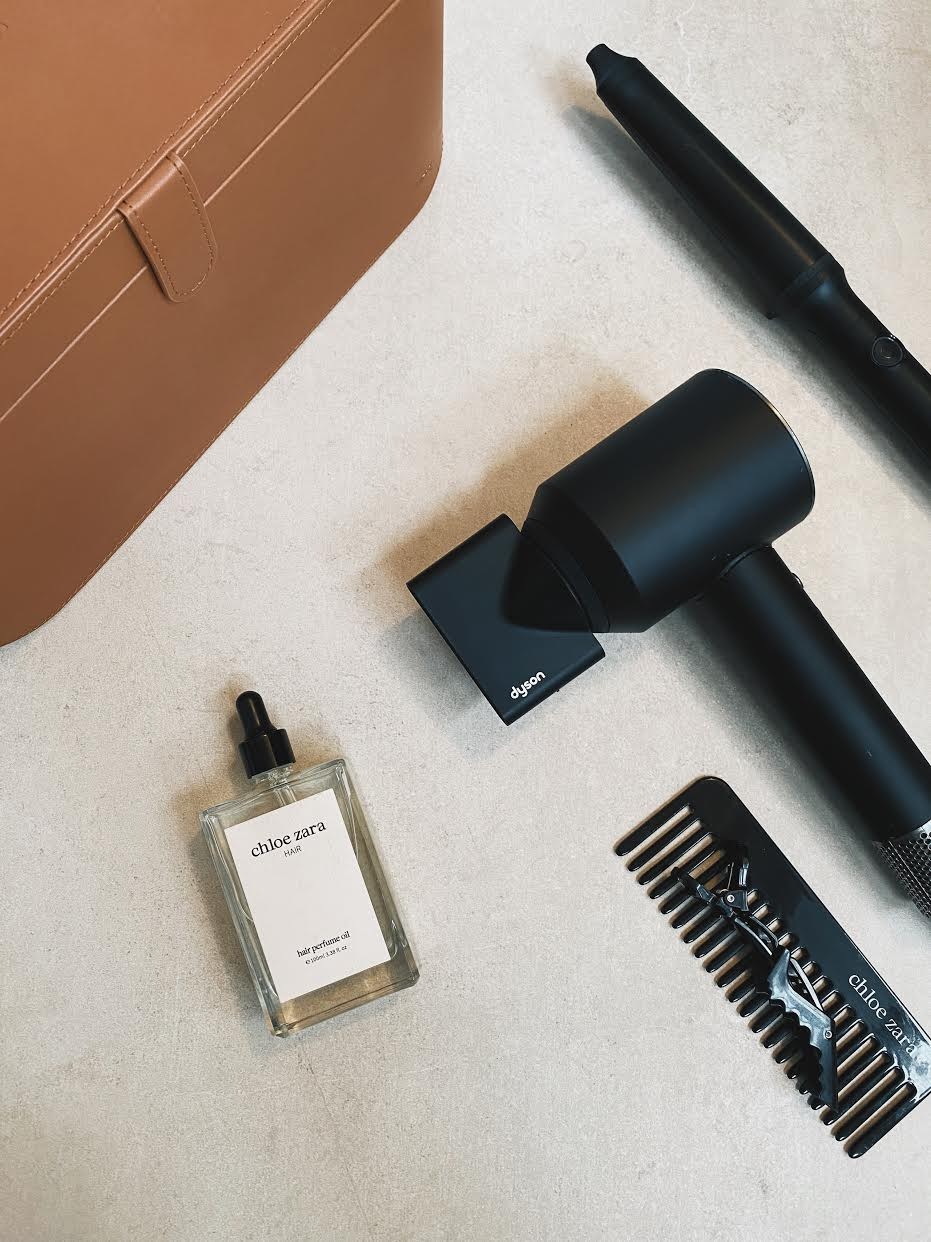 Q
Hair perfume is kinda a new thing, what is it and how do we use it?
A
Our Hair perfume oil is a lightweight leave-in treatment. It is actually a multi-purpose product. With plant-based active ingredients this oil repairs dry, damaged hair, helps to soothe frizz and is a great way to protect your hair before using a hairdryer and irons - or just applied and left to air dry naturally! This oil can be mixed with our silk hair balm to intensify the treatment masque and can also be used on the body to soften and hydrate the skin. We have used a stunning subtle fragrance of pineapple, saffron, fig and sandalwood. It's a great way to layer your perfume or just use the oil itself as a daily hair and body perfume!
Q
You've created some pretty beautiful packaging to house your products. What other brands would you love to see your product alongside in a #shelfie?
A
Thank you! I am a big fan of Bryedo, Necessaire, Le Labo and Hourglass.
Q
The beauty industry has blown up in the past few years how do you think that's influenced our hair habits?
A
I think because the beauty/skincare industry is so huge and people really care about their skincare and the ingredients they use, haircare is now really following in these footsteps. However, I feel like haircare still needs more presence in a daily routine when it comes to looking after the health of your hair. We really need to create a hair routine that is as sophisticated as our skincare routine. Starting with the scalp is so important, if we have a healthy nourished scalp this will promote strong healthy hair, which is why clean premium ingredients are so important in haircare.
Q
Who do you reckon is influencing hair trends right now?
A
I have a few favourites, Bella Thomas - I love her effortless bob. Grece Ghanem also has a great bob and really rocks the grey! A favourite for long hair and blonde soft colour is Mathilde Gohler.
Q
What do you think people are looking for from their haircare these days?
A
Transparency with ingredients, no nasties but still high performing products. Sustainability with ingredients and packaging is also really important for people.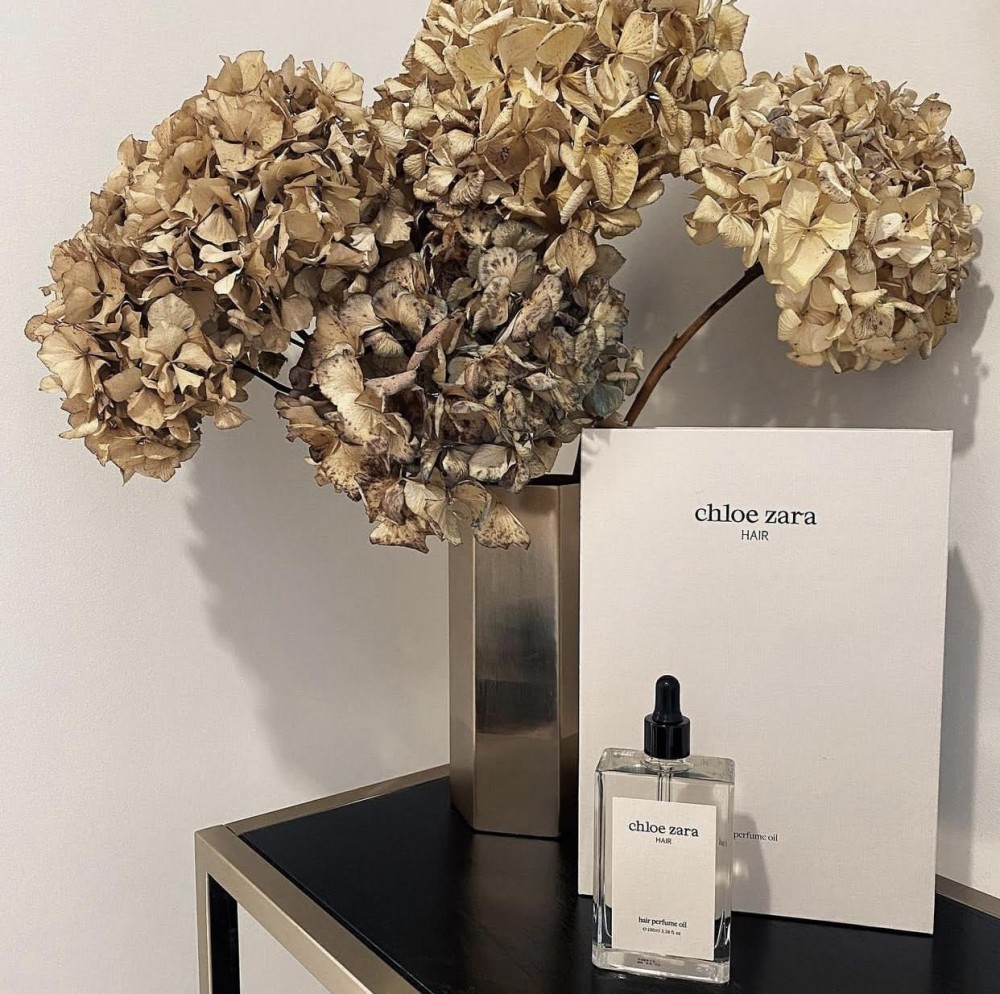 Q
What's next on the cards for Chloe Zara, are we gonna see some new products join the range this year?
A
We have three new products which will be here in time for spring! The most incredible smoothing hair créme and a wash and condition for finer hair. This next range is really skincare based focusing on the scalp first, then the hair. We have used incredible ingredients commonly found in skincare. This is just the beginning, I am now developing our third range for 2022!
Q
Your favourite online purchase?
A
My wedding shoes by Amina Muaddi.
Q
Biggest mistake people make with their hair?
Q
What's on your shower shelf?
A
CZH wash, condition an balm, eco store body wash. Keeping it clean and nz made.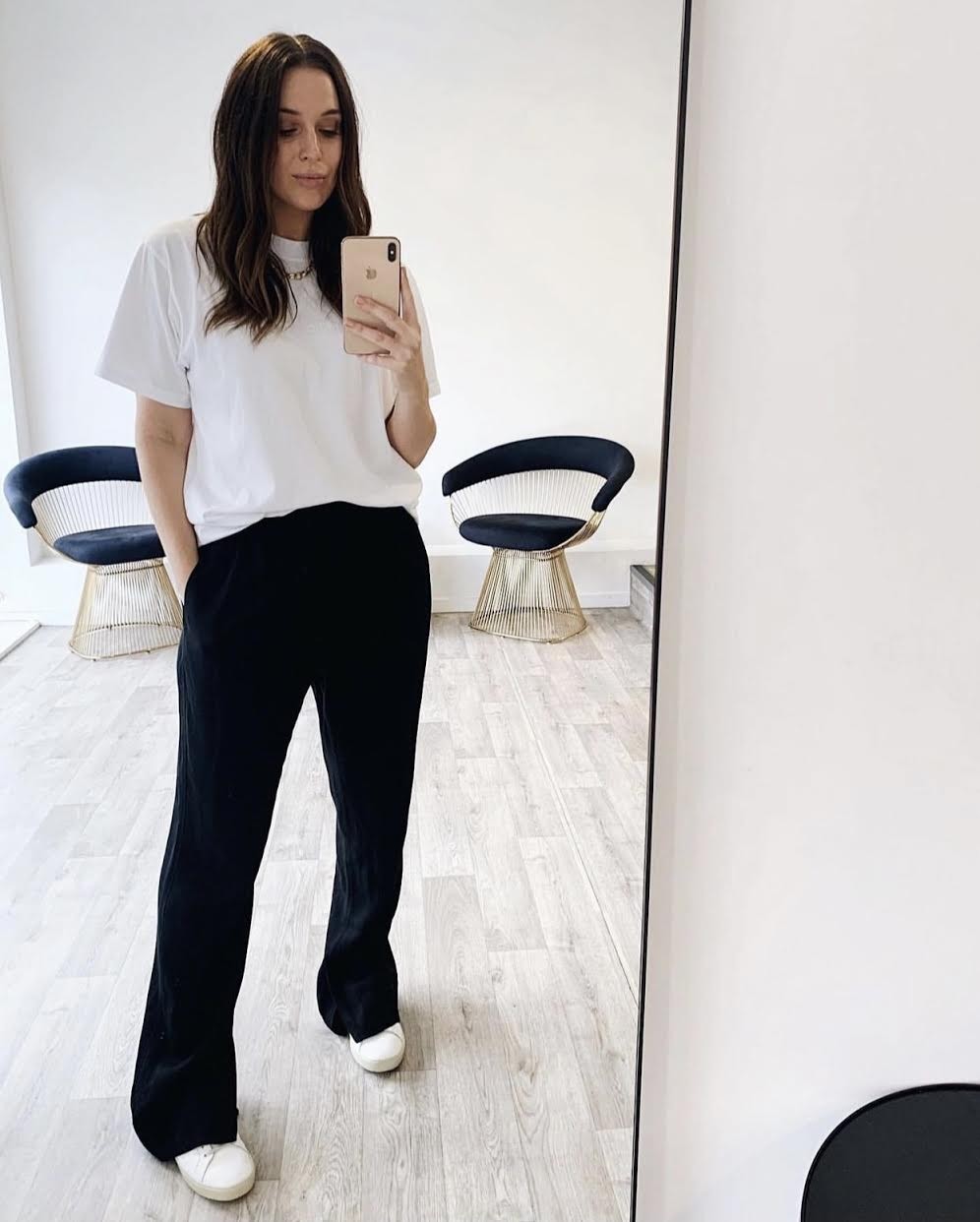 Q
Greatest ever hair moment, lol or regret?
A
Right now my hair is the best condition it has ever been in from using my CZH haircare range, I also only colour it three times a year. Biggest regret would be chunky contrasting foils in my first-year apprenticeship and the black hair extensions I had 10 years ago!