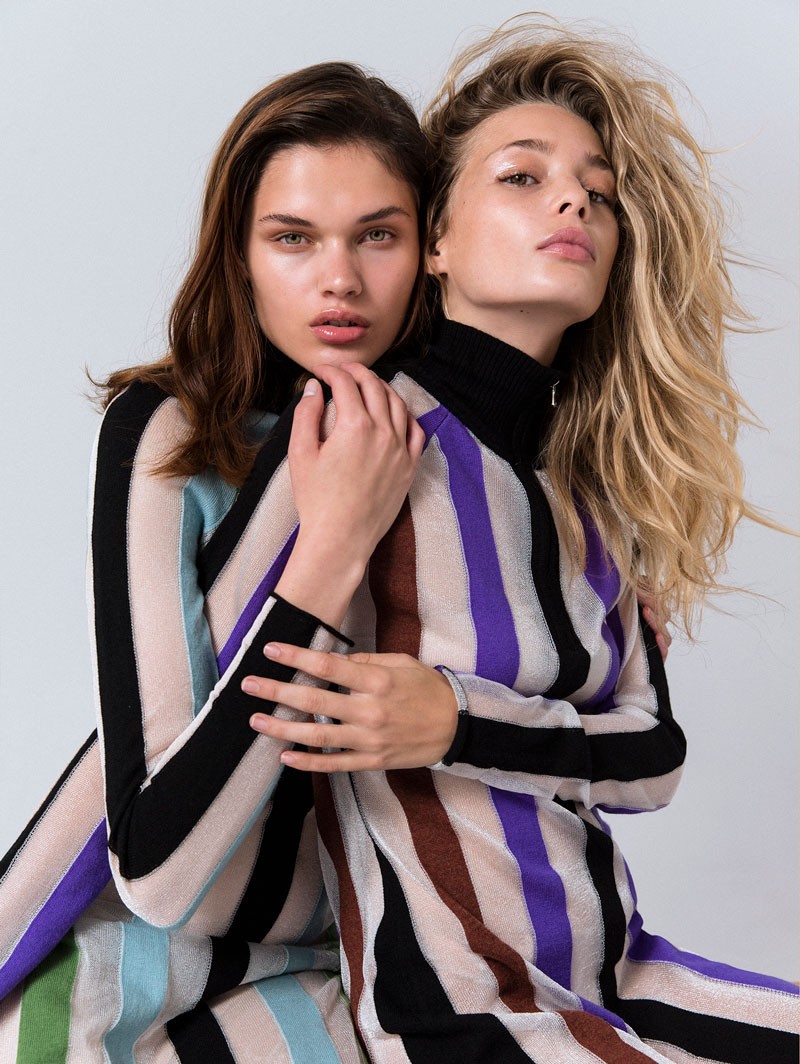 ADELLE
The Wet Brush Epic Professional Quick Dry Vent Hair Brush. It's the perfect detangler to use on wet hair, it's super effective but gentle - it doesn't rip or pull your hair out. It's also great for blowdrying, it's curved shape makes achieving root lift and natural movement a breeze.
HELENA
I love Elixir luxe hair oil by Botaniq because it's everything I want in an oil. It's a plant-based heat protectant, it helps to form curls and smooth fly-aways, it adds shine but my favourite part about this oil is that it's suitable for all hair types, meaning it won't weigh down fine hair but is strong enough to tame unruly thick or coarse hair.
TARA
Oribe Supershine Light Moisturizing Crème is my saving grace. My hair is thick, thirsty, and can be so frizzy if not treated right. Supershine is hydrating and leaves my hair soft and shiny, allowing me to air dry my hair without having to worry about it looking like a fluffy cloud. If I run out, my hair stays tied in a tight bun until a replacement arrives – no joke.
EVA
My favourite product of 2020 is Kevin Murphy bedroom hair because of the texture it creates and the lift it gives to limp hair. It doesn't become sticky and provides great piecey finish to a blow-dry, or even day two hair!
SKY
I love Maris Sal Mist by Botaniq because its good for giving texture to all hair types, & smells divine.
CAMILA
I use Renaissance circle treatment by Davines at least once a week. Naturally, my hair is quite thirsty and can always do with a little extra hydration. This keeps my curls moisturised and well looked after.
PHILIPPA
My go-to of 2020 is definitely Young Again by Kevin Murphy. It's just is the best product to get rid of flyaways and fight against oxidation.
SEAN
Total recoil by Evo! I love it - it's an easy to use curl definer. Twist in or scrunch in and dry naturally or with a diffuser ➿〰️➰👍🏼👌🏼✔️😍
ZOE
Definitely Olaplex No.7 - it makes my hair soft and shiny when I blow dry it and when it's humid I put it in dry to tame the fuzzies.
DREW
This year I discovered Kevin Murphy Staying Alive, I love it because it detangles knots, it's a nourishing repair treatment and helps prolong colour in treated hair.