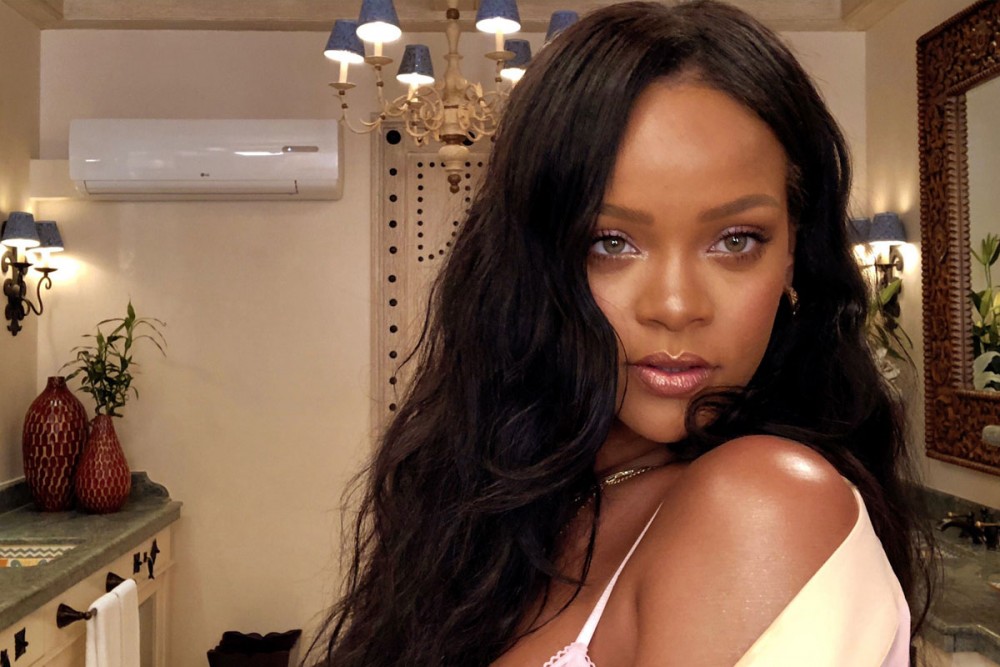 Is it time for a hair or skin reset? The best way to get the feel of a new brand is to experiment with their range. Testing out a selection of products to see how they work for your hair or skin type and if they give you the results you're after is ideal. So, why not take some time to try them out first? These sampler packs from our favourite brands are a great place to start!
FOR SKIN:
As the weather is cooling down, the Maryse Debut Gift Kit is the perfect opportunity to adjust your skincare regime, add or remove products that you no longer need - maybe try out a new range? For winter, we're loving Maryse. Their Debut Gift Kit consists of five introductory skincare formulations, blended in small batches with natural and organic ingredients to optimise healthy and beautiful skin.
This amazing trio of beauty must-haves by Salt Bt Hendrix makes the perfect self-care treat for yourself or a friend. Try out our best selling Mermaid Oil and the antioxidant-rich Botanical Facial Serum. Plump It Up gift set also comes with a Gua Sha facial massage tool; designed to gently contour and sculpt your face. It's a relaxing way to enhance the penetration of your skincare products, promote blood flow and provide a relaxing facial massage.
FOR VOLUME:
Pump up the volume with this Mini Volume Mineral Kit of 5x 50ml volumising O&M best sellers. Adding body and shape no matter the latitude or longitude of your hair. This pack consists of Detox shampoo for a quick reset, Fine Intellect shampoo & conditioner, The Power Base treatment masque for damage and Seven Day Miracle masque for an intense boost of moisture.
Go big and go home with these volume-inflating R+Co must-haves. Together, these minis pack in the hair thickening needed to make a big entrance. Packaged in a limited-edition, R+Co Mesh Pouch. Big Trip consists of all the volumising faves; Dallas Thickening shampoo and conditioner, Rodeo Star Thickening Foam and an Outer Space Hairspray for big bouncy hair that stays in place.
FOR CURLS:
The highly anticipated curl range by Evo has been selling like hotcakes since it arrived, and for good reason - curls LOVE it - and Twist Of Fate is the perfect way to see if yours do too. Treat curls to a glimpse of their destiny, it includes; Heads Will Roll co-wash, Springsclean rinse, Baby Got Bounce curl treatment, Total Recoil curl definer and Liquid Rollers curl balm. Everything you need for great curls at home or on the move.
FOR SMOOTHING:
If you have dry or damaged hair, Mini Smooth Minerals Kit is a great way to test out O&M's best products for softening, hydrating and smoothing your hair to provide it with nourishment that will help it look and feel its best. This pack contains Original Detox Mini shampoo, the popular Hydrate & Conquer shampoo and conditioner The Power Base Mini Protein Masque and a Seven Day Miracle Moisture Masque.
FOR SHINE:
The one for ultra-shine! If you're looking for hair that glistens, glows and stands out in the crowd, or on a plane then Sky Babies is for you. Packaged in a limited-edition, R+Co Mesh Pouch, Sky Babies includes Television Perfect Hair Shampoo and Conditioner, High Dive Moisture and Shine Creme, Death Valley Dry shampoo, and Trophy Shine and Texture Spray.
FOR STYLING:
Detangling, thickening or texturising in the air or on a night out, Mini Styling Minerals Kit by O&M contains Knot Knott Detangling Spray, Atonic Thickening Spray and Surf Bomb Seasalt Spray. If you want to try it all; these 3 mini styling sprays fit straight in your handbag for touch-ups throughout the day or night.
SCENT FOR HAIR:
You know we love a hair perfume! Flowers In Your Hair Trio comes with 3 of our favourite Salt By Hendrix scents in mini pocket ready sizes. A scent for every mood; floral Rose, calming Neroli and relaxing Lavender to spray to your heart's content. The best bit? Flowers In Your Hair is full of moisturising goodness and will be loved by your skin too!