What is it about scent? You can't see it, yet it is soooo evocative. It so easily calls up our animal nature, our ancient psyche, our beastly subconscious. It is delightful, magical and wondrous.
My first perfume was Revlon Charlie, one of the quintessential elements of life as a 90's tween, flogged by a body-conned Cindy Crawford, it was peak sophistication aged 11.
From there I graduated to Chloe Narcisse. My friends and I each had a signature perfume we would wear. We were viciously territorial and it was social death to wear another gal's scent.
Then along came CK One. It was gritty and real and inclusive and it represented us so perfectly that we wore nothing else. We drenched ourselves in the stuff; all genders, all cliques, all sides of the track. It was a fragrance revolution. Our entire high school reeked of the stuff.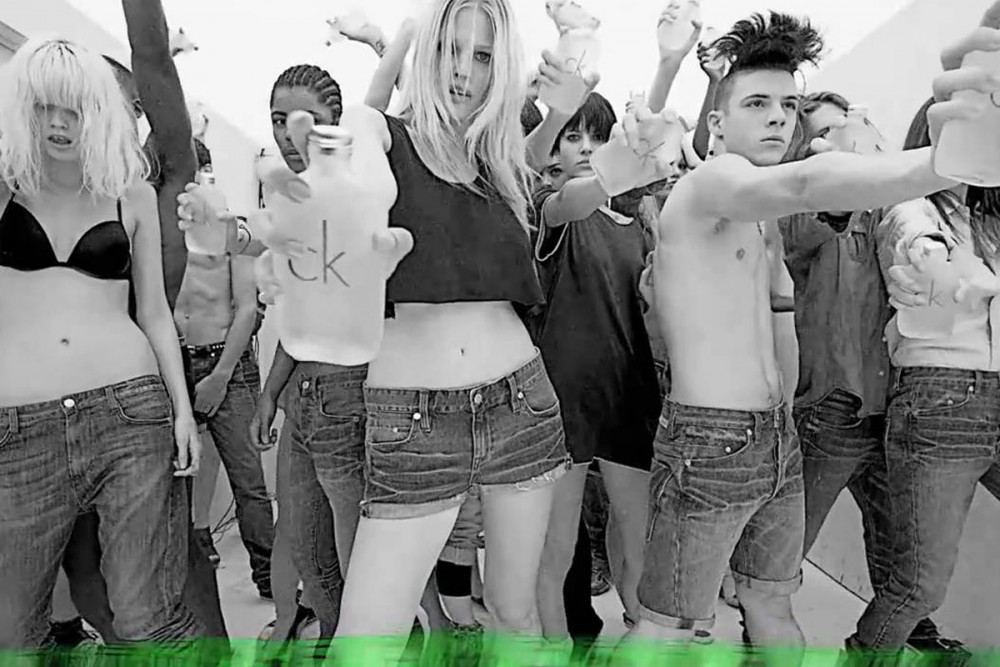 We experimented with ways of wearing perfume too:
A dab on each wrist then touched to our neck
A dab behind the ear
We sprayed the air before walking through the mist
Put a spritz on our decolletage
Sprayed our clothes
And sprayed it in our hair
It turns out that hair is a perfect host for perfume. Hair has great sillage, that's an elegant French term for the trail a fragrance leaves behind. It comes from the French word for 'wake', the patterns left by a bird or boat as it moves through the water.
Sillage can be explosive, fill the room and loudly broadcast a presence, or it can be more of a subtle bloom, intimate and only detectable when you lean in.
You could just spritz your hair with your skin scent like we did back in the day but there are some definite bonuses to using a fragrance that's specifically designed for hair.
With nourishing and conditioning ingredients to care for your hair, hair perfumes are lightweight and contain little to no alcohol. They soften and condition rough hair and impart a subtle sheen and scent to hair. Hair perfume makes sense because hair is a natural diffuser for scent, but the point of this story is that they really do have so much more to offer than just great sillage.
FLOWERS IN YOUR HAIR ROSE – BY SALT BY HENDRIX
Formulated with Rose Otto oil and Aloe Vera this fragrant hair perfume is ideal to soothe and hydrate fine, dry and brittle hair. Rose Otto is extracted through steam distillation which produces a very concentrated oil and Aloe Vera Leaf Juice is full of moisturising goodness that will be loved by both your hair and skin. Made using Natural and Organic ingredients, it's cruelty-free and vegan too.
HAIR PERFUME OIL – BY CHLOE ZARA
With a signature fragrance of Saffron, Pineapple, Fig and Sandalwood this hair perfume also comes loaded with benefits for your hair. A mix of ingredients including Cucumber seed oil, Cacay oil, and Kakadu Plum seed oil to name just a few, means an instant hit of Omega 3, Retinol and Vitamin C for your hair. Vegan friendly and Paraben and Silicone free, protects hair from heat, UV and pollution.
COTE D'AZURE HAIR AND BODY OIL – BY ORIBE
A nourishing blend of Sweet Almond, Meadowfoam and Starflower Cote D'Azur Hair and Body Oil will work to restore and protect hair and impart a silky satin finish. Created for Oribe by perfumiers Jerome Epinette and Pierre Wullf, it's the fragrant notes of Calabrian Bergamot, White Butterfly Jasmine and Sandalwood that make this hair perfume a stand out.