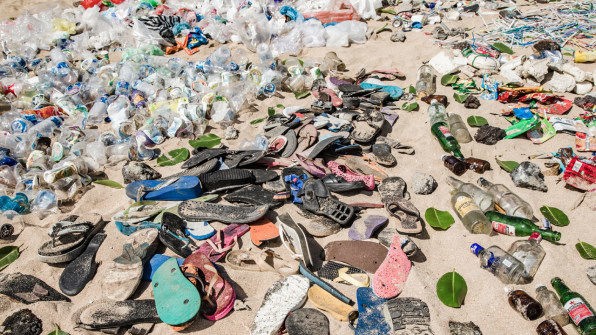 SUSTAINABILITY IN HAIRCARE
It's safe to say that most people are doing their best towards living a more sustainable life; whether you try to avoid single use plastic, consume less or no animal products, recycle, reuse, take public transport instead of driving or consciously use natural and chemical free beauty products. It all makes a difference and we can all contribute to change.
According to Zero Waste Week, 120 billion units of packaging are produced every year by the global cosmetics industry. In recent years, we have seen a shift in consumerism. We have become more interested in and educated about what goes in and on our bodies as well as the impact it's having on the planet, and the industry is listening.
Feel good making a conscious decision to purchase from a company who is working towards a positive change.
At colleen.nz, we are proud to work with brands that consider the environmental impact, our health and well-being. We want to provide you with products that are honest and effective. Our packaging is 100% FSC certified, we keep it simple to ensure minimal waste.
As a consumer we can be aware of things that we can do to reduce the environmental impact of our hair routines because it is something we do daily. So here is an insight into what our brands are doing to reduce their carbon footprint, and how they are working towards becoming more sustainable as a company.
Grown Alchemist formulas have a unique synergy between biology and cosmetic chemistry, creating Bio-compatible beauty with their trademark skincare system: Cleanse, Detox, Activate. Grown Alchemist work with research labs based in London, Paris, Switzerland, Spain and Australia with proven sustainability actions throughout their business. Developed by a multi-disciplinary team of skin scientists and nutritionists they have developed a unique, natural and holistic beauty system that works just as hard to protect the environment as they do on your skin.

None of their products contains microplastics, while being paraben and mineral oils free. They make monthly donations to Greening Australia in order to further develop their carbon off-setting strategies. More recently, Grown Alchemist have launched ECO-Refills of their most popular products.
Evo wants to bring about change for the good and they care about doing the right thing. Here is how Evo lend a helping hand and tries to do better every day. Any damaged or obsolete stock is donated to homeless shelters and they offset their carbon footprint by purchasing government-accredited carbon offset credits.
Evo products are free from sulfates, parabens, dea, tea, propylene glycol and gluten, they are accredited PETA cruelty free. Evo substitute synthetics with naturals, where possible and the products are mostly vegan.

Evo are moving to PCR (post-consumer recycled) and green PE (plastic containing polyethylene produced from sugarcane, rather than fossil fuels) plastics and their products are recyclable; they even come with info on how2recycle labels. Evo packaging is predominantly vegan and made from FSC (forest stewardship council) certified recyclable paper and hardwood.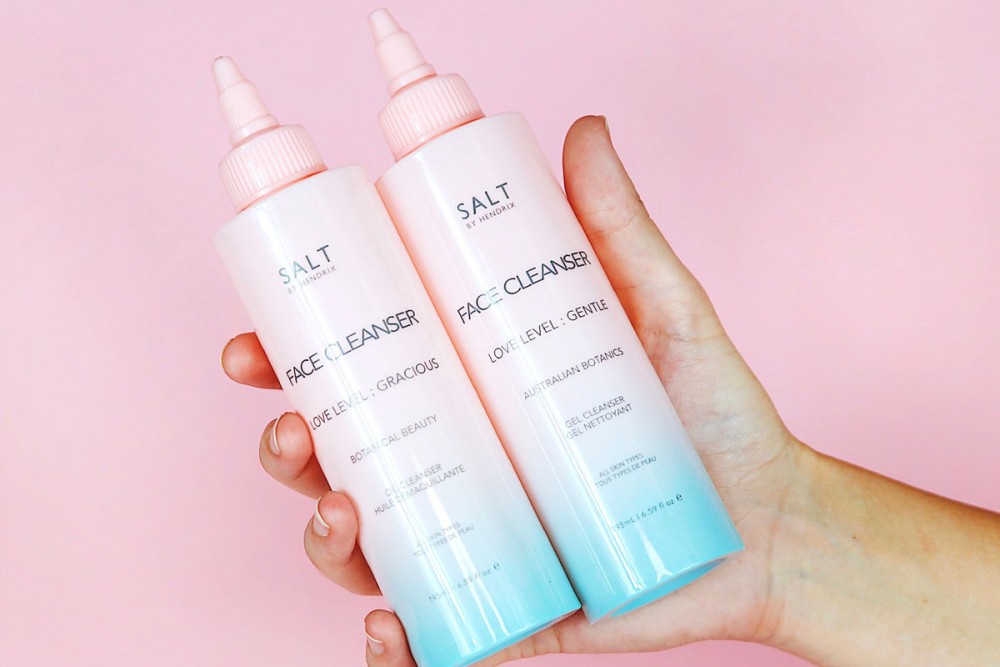 Salt By Hendrix skincare is based in Sydney. Sourcing the best ingredients they can from around the world - though, the core focus for this range is Australian actives that perform incredibly on the skin and are all found in their own backyard, and each product is made in Australia.
Inspired by raw ingredients and selected for a purpose. They consciously source, high-performing active/botanical extracts which are kept as close to their natural state as possible, for the benefit of our skin and wellness. Reading the packaging, you will probably know what each ingredient is, which is exactly why we love them.
Recently, Salt By Hendrix introduced Biodegradable packaging into their range - this is not something we see a lot of in beauty, we are so happy to be able to offer this to you!
Their range of botanic-active products are packaged in glass bottles with glass droppers, though for their new facial oil and gel cleansers they created biodegradable bottles. It's a packaging option that is sustainable and doesn't contribute to excess plastic production.
The biodegradable bottles are made from plant-based starches which feel different to regular PPE material, which feels softer. These bottles are slightly harder because of their biodegradable nature and are susceptible to heat.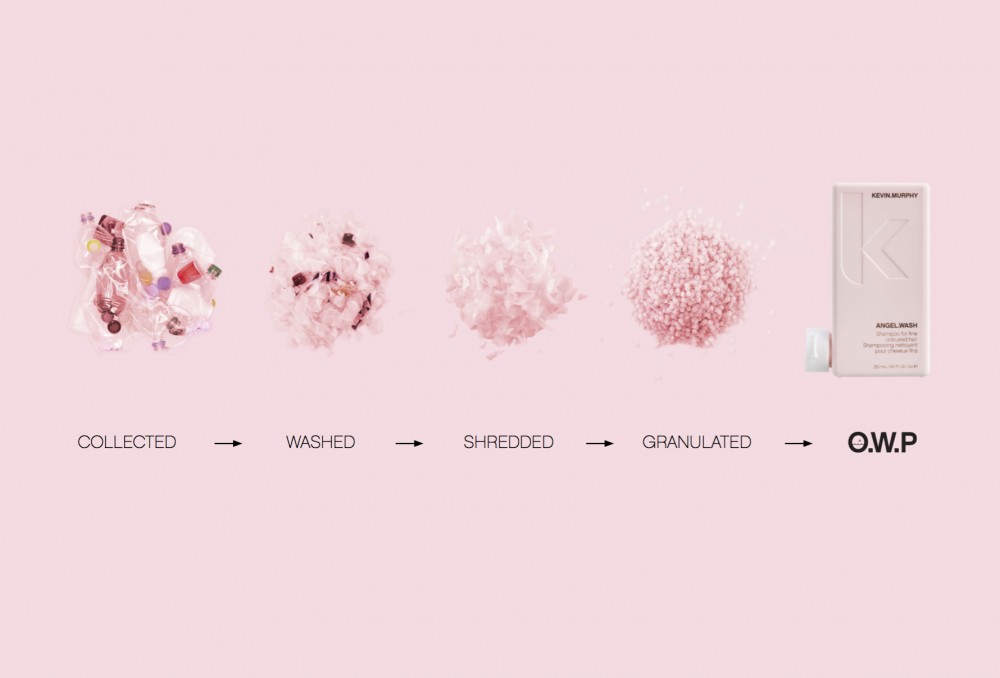 Kevin Murphy is the first beauty brand to offer packaging made with 100% Ocean Waste Plastic. They are committed to reducing plastic waste in the best way they know how: by converting their bottles to 100% reclaimed Ocean Waste Plastic (OWP) and in doing so, will save a projected 360 tons of plastic from the ocean each year - these bottles are currently trickling into stores and salons throughout 2020.
They are also the first company to completely open up and share their IP with other companies regarding sustainability and Ocean Waste Plastics.
Their bottles are a square shape which uses less volume of plastic than round ones.
Kevin Murphy works with charitable causes that focus on both human and environmental issues. Some of the many charities they support include: The Climate Reality Project, Wings of Karen and Culture is Life.
Kevin Murphy do not harm or test on animals, nor do they use ingredients that damage or harm animals and the environment.
You can read more about their commitment to the environment here: https://kevinmurphy.com.au/choices-we-make/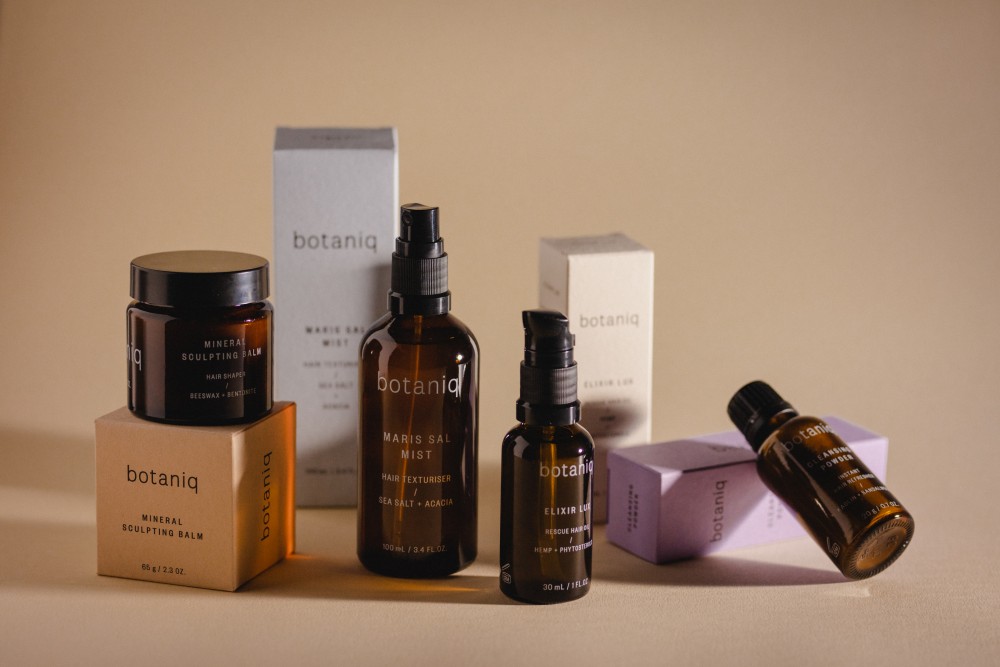 Botaniq is formulated and made in NZ using 100% naturally-derived ingredients from plants, minerals and microbes.
They don't use ingredients that contain or have been processed with petrochemicals because fossil fuels are not the future!
The ingredients used are sustainably sourced from local and organic producers wherever possible and are certified cruelty free by PETA. Botaniq ingredients and products are never tested on animals.
Botaniq also use amber glass packaging with the label printed on so it can be infinitely recycled!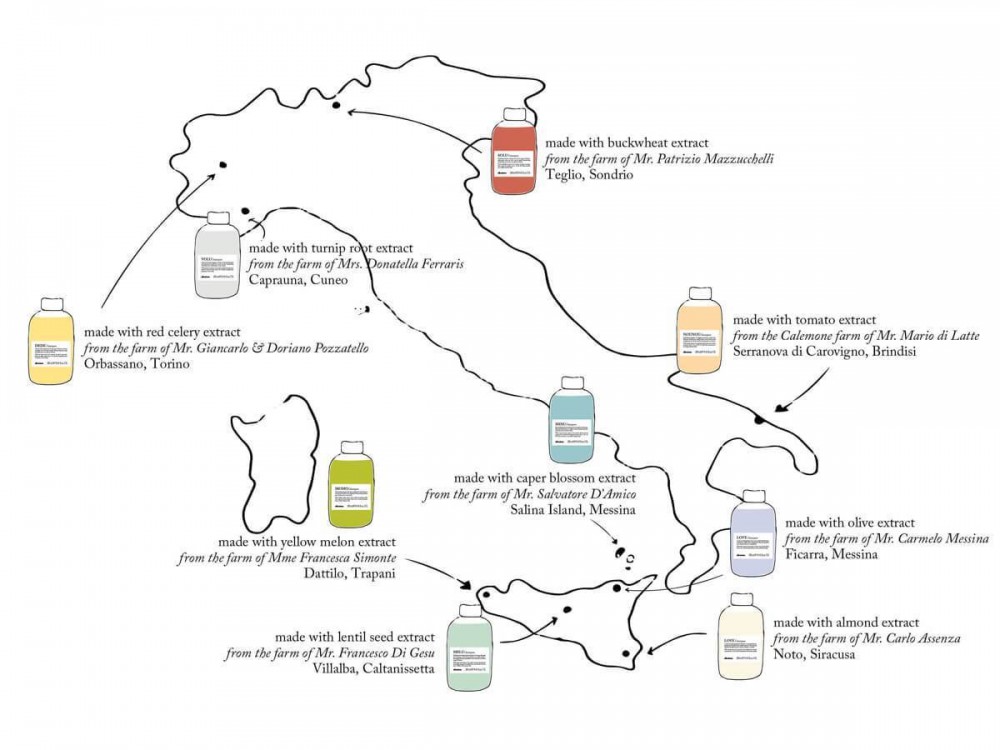 Davines Farm To Shower
In 2015, Davines partnered with the Slow Food Foundation—a global nonprofit that preserves food and agricultural biodiversity by connecting local farmers with alternative markets.
Davines 'Essential Haircare' is comprised of nine product families. Each of these contains an active ingredient sourced from a Slow Food farm in Italy.
The products themselves contribute to the protection of biodiversity by incorporating selected ingredients extracted from crops that are at risk of extinction. The formulas contain high percentages of natural, biodegradable ingredients free of sulphates and parabens.
Essential Haircare packaging is made using the smallest amount of food-grade plastic, using only energy from renewable sources; any carbon dioxide emissions generated are offset by funding the creation of reforestation projects.
Read more about Davines Sustainable Beauty projects here: https://international.davines.com/en/about-davines/sustainable-beauty