Q
Where did you begin your hair career?
A
At the Bay of Plenty Polytech in Tauranga, don't ask me the date. This was the only hair academy in BOP and I was only 15 and my mum wouldn't let me move to Auckland.
A
I always wanted to be in fashion industry and I could see that hairdressers could make good money and it was fun. I knew if I worked in hair I could be successful.
Q
What's your life like now?
A
I'm working full time at colleen. I do freelance hair for fashion brands, editorial work for magazines and work on amazing shows at NZ Fashion Week.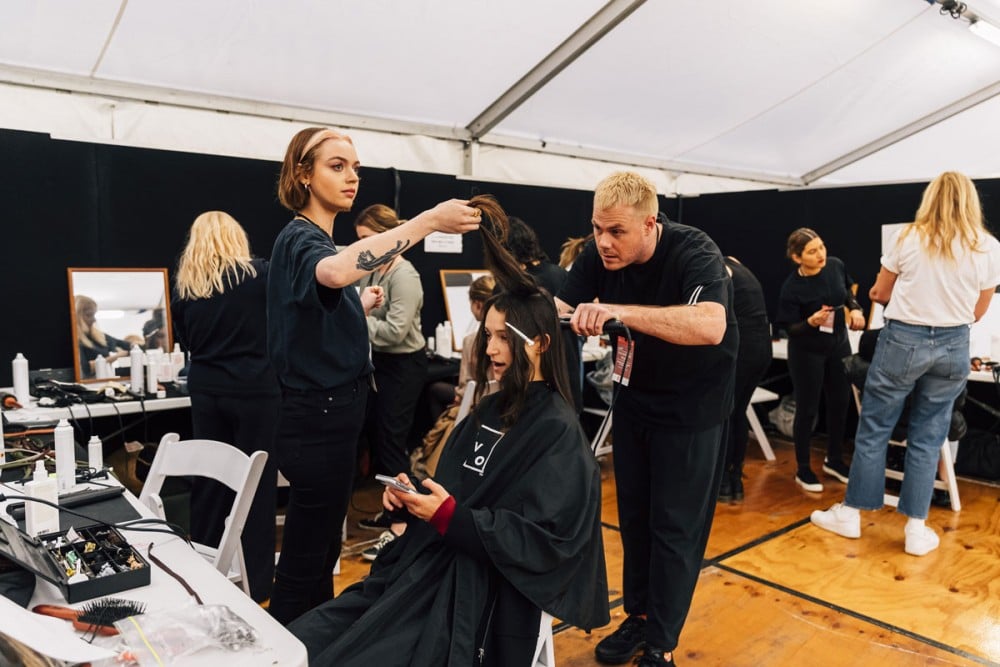 Q
What do you love about being in the salon?
A
I get to raise my voice (in a friendly way) and not be judged too much. I get to be myself, have creative freedom and I can express myself freely. I love being with people, building relationships, growing friendships, and working alongside clients to make their hair match their best selves.
Q
Do you have any ultimate hair tips?
A
Enjoy your hair, don't take it too seriously, it should be fun. Keep your routine simple, don't make it difficult for yourself. Most of the time you are the only person thinking that you're having a bad hair day. Work your natural hair like a boss.
Q
Any tools or products that are must-haves?
A
I'm really into hydration right now. Sometimes with hydration comes flatness. I want the ends to have that moisture without being weighty on the rest of the hair. Evo Happy Campers is what I'm picking up all the time for non-flat hydrated hair. Great for medium to fine hair, you can spray it in a mist or use it as a cream.
Q
Biggest mistake people make with their hair?
A
People can be a little light-handed with products, they don't use enough and then hair ends up fluffy! You've gotta coat each hair strand, get that product through the whole of your hair to get the best results, whether that's getting body or taming frizz or activating curls.
Q
What's on your horizon?
A
I'm trying to find balance. I wanna spend the right amount of time at work, the right amount of time doing creative stuff and the right amount of time chilling at home.
A
Walking out of my last show at NZ fashion week and hopping straight on a plane to Milan with my boyfriend.
Q
Most frequent online purchase
A
Evo Normal Persons shampoo and conditioner, (I'm not that normal though) and no-fragrance Goats Milk Soap sometimes when I'm not being cheap, lol.