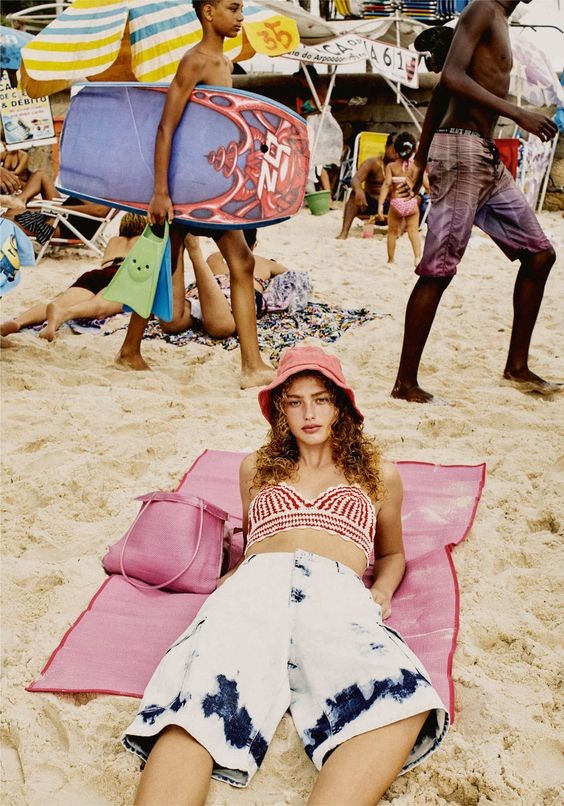 It's our favourite time of the year! Festivals, Pohutukawa trees, BBQ's and cocktails, swims in the ocean and days in the sun. While we're busy enjoying Summer together, it's the best time of to make the most of seasonal produce; not only is it delicious but it's a great way to help with keeping hair and skin moisturized, strong and protected from UV rays.
The sun can cause damage to our hair and scalp; with UV rays beaming down causing dehydration and fragile strands that can lead to breakage and split ends - that extra time floating around in the sea or pool might have something to do with it too, even though we finally have the tousled waves we've been longing for since last summer.
Keep your hair happy and as healthy as possible; wear a hat, use products that provide UV protection and enjoy fresh fruit and vegetables to boost the vitamins and minerals you need for added hydration and UV protection.
Here are some fresh, in-season whole-foods to pick up next time you're out and about:
OMEGA-3 FATTY ACIDS – SALMON, TROUT AND AVOCADO, PUMPKIN SEEDS, WALNUTS.
Omegas are found in the cells that line our scalp, they provide oils that keep your scalp and hair hydrated
VITAMIN A - CHERRY, CARROTS, KUMERA, WATERMELON
Vitamin A is needed by our body to produce Sebum – the oily substance that moisturizes and protects our scalp.
IRON - LEAFY GREEN VEGETABLES SUCH AS BROCCOLI, KALE, SALAD GREENS
Keep your Iron levels in check, it's an important mineral for our hair and too little can result in hair loss.
VITAMIN C - BLACKCURRANTS, BLUEBERRIES, NECTARINE, ORANGES, STRAWBERRIES, PEACHES
We need vitamin C to create collagen, it's an important part of our hair structure. It also helps our body absorb iron, which is necessary for hair growth.
VITAMIN E - AVOCADO, KIWI FRUIT, BROCCOLI, TOMATO, SPINACH, SEEDS, NUTS
Eating foods rich in Vitamin E will provide our hair with protection from the suns UV Rays.