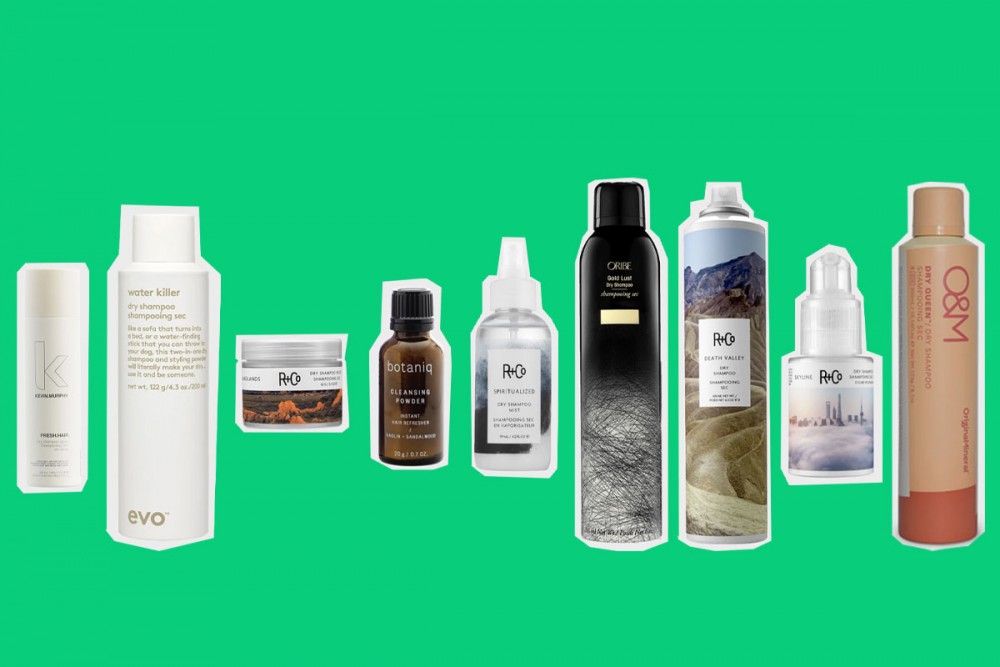 It's a fast-paced little life we lead, switching roles on a dime; from housewife to the queen of the boardroom to date-night goddess. With the invention of smartphones, spandex, the Dyson vacuum and… dry shampoo. We can be it all, we can be everything.
Here's a wee guide to help you uncover the best dry shampoo for your hair and your lifestyle:
Thin, Fine Hair
This is an aerosol applicator that is great for fine hair that doesn't like to be overloaded by product. The nozzle disperses a superfine mist ensuring that you're not weighing your hair down too much. Fresh Hair has a fresh scent of Tangerine and includes a bunch of antioxidants to help fine hair stay strong and healthy.
Product Junkie
Spray this over top of a head full of hair product and watch with delight as your hair transforms back into soft light strands that are brush-able too. Now you are ready to hit it with round two (or three) of heat-styling and hairspray.
Curly Hair
It's REALLY hard to freshen up curly hair without turning it into a ball of frizz. Badlands to the rescue, this dry shampoo paste can be used to volumize curl and create texture. We like it best rubbed into oily roots in curly hair to reinvigorate natural volume without the frizz.
Oily Bangs
This is a natural form of dry shampoo. A little bottle of magic to gently absorb excess oils and impurities. It's fast acting and invisible so no white powdery residue! Targeting oily areas like your bangs and temples with it's tap-and-go delivery system
Post Workout
U.S brand R+Co rate dry shampoo so much that they have 4 options in their collection, each with a unique texture and delivery system, we love it! Spiritualized is the dream dry shampoo for your gym bag. Suitable for every hair type it's a liquid micellar formulation with a suspended cleansing powder designed to leave your hair and scalp feeling squeaky clean and detoxed for the day.
Smelly Hair
Arguably the best smelling dry shampoo. Fragrance-retention technology means Oribe's signature scent stays all day while translucent powders soothe the scalp and absorb oils and product build-up. This dry shampoo is ideal for extending a blow-dry while it cares for your hair. Apply it from roots to ends in long hair, especially after a big night 
Quick Fix
Ideal for a quick transformation from lank greasy hair to sexy tousled texture. Death Valley is scented with Bergamot, Wild Fig and Lotus Flower. It's a no holds barred dry shampoo for easy, big, JBF hair.
Pump up the Volume
With its pump-action nozzle Skyline delivers an intense clean straight to the roots of your hair. This dry shampoo adds texture and subtle grip to build volume and plump up hair.
Dry Clean
Powered by rice starch to absorb unwanted oils, Dry Queen uses natural ingredients to deliver soft brush-able clean hair and also contains O&M's signature ingredient Lilly Pilly for natural body building. This dry shampoo is weightless in the hair which makes it a great choice for fine haired folk who like hair that moves and flows freely.