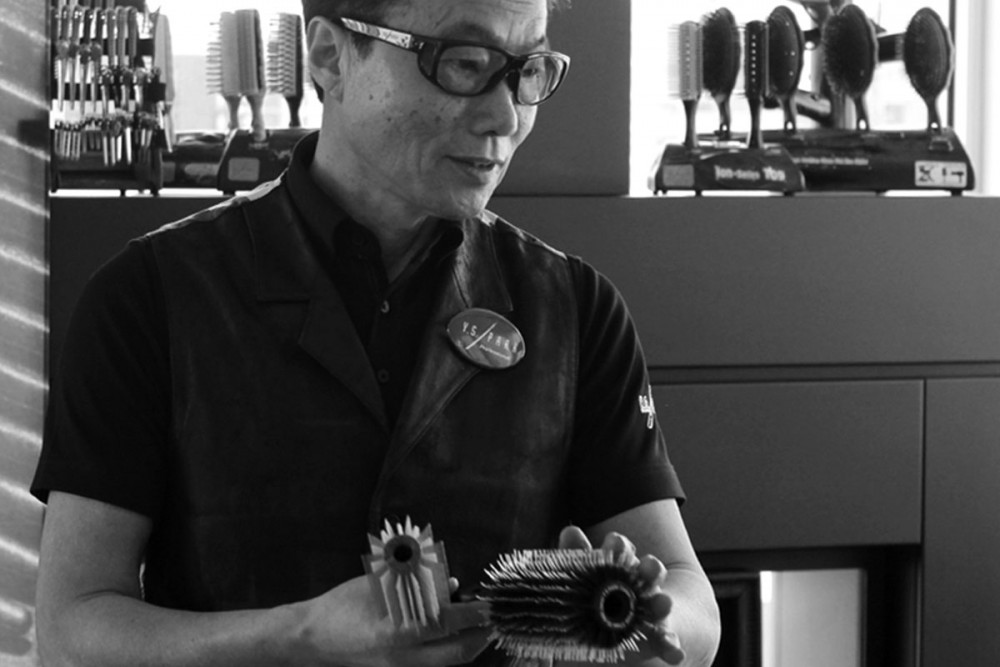 Listed in the top 5 most stolen items from backstage at fashion weeks. Y.S Park tools are the favourites of the world's top hairstylists.
I remember the moment when I first got my hands on a YS park tool so clearly. I was in New York working on fashion week doing hair. It was February, shockingly cold and I was hauling my kit from show to show through the city streets clocking up all the knowledge and experience I could, like a kind of hair succubus.
One of the local hairstylists that I was working with invited me to come with him to visit a wholesaler and re-up on bobby pins, combs and other kit essentials. We hiked from the Lincoln Centre down to West 23rd Street, climbed 9 flights of stairs, navigated a warren of hallways and opened the door to my dream retail experience.
Enter Y.S Park, started in the 1980's by Young Soo Park who had a singular concept: "make the best tools in the world". Young Soo Park went about the business of creating a range that is durable, practical, easy to use, and high quality.
When I was growing up as a hairdresser these were the tools to have, that's still true except now they are ICONIC.